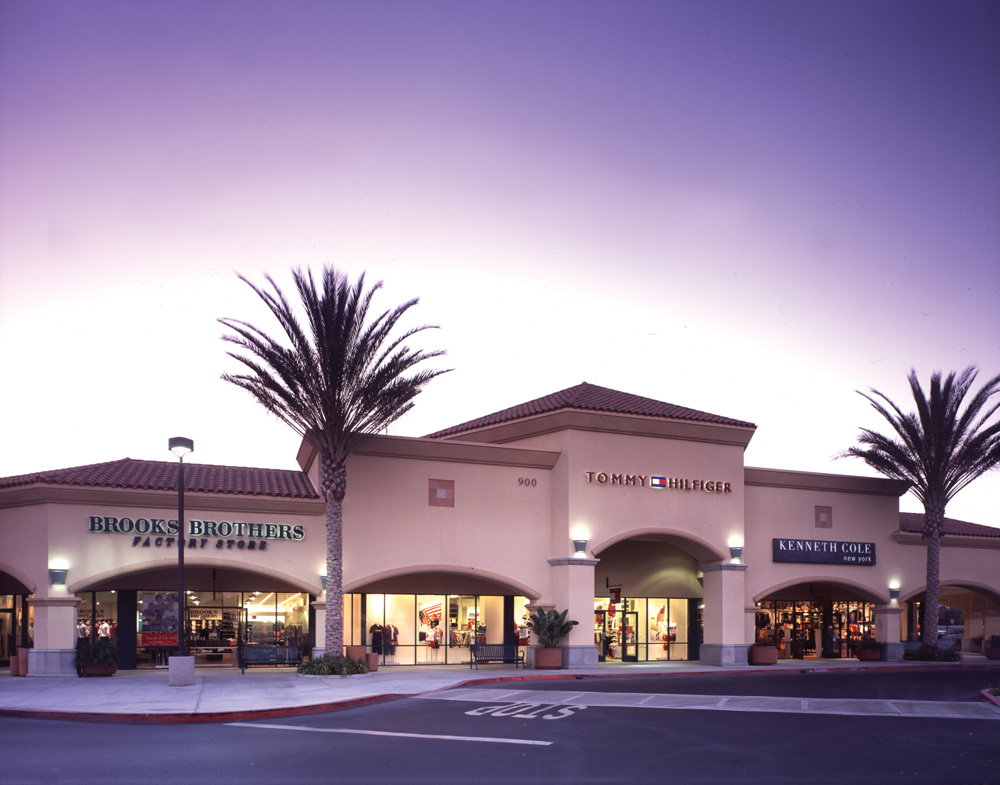 Nine Outlet Malls Around the World
Anne Christine Persson, Saturday 19 August 2017
Here is a guide to nine outlet malls around the world, which are worth travelling for. I love a good outlet mall, as you can find 'the one that got away' from a previous collection. Or the one style you did not know that you really wanted. And there are always great bargains. It is the best place to stock up on basics like jeans, fitness gear and underwear. America is one of the best places when it comes to outlet shopping but more and more are popping up around the world.
Nine Outlet Malls Around the World
Woodbury Common Premium Outlets, Central Valley, New York
This is probably my all-time favourite outlet mall. I came here the first time in 1996 (!) and it has been expanding ever since. Here you can find Céline, Loewe, Balenciaga, Saint Laurent and many others, and also the classic American like Nike, Levi's, Calvin Klein. It is located in upstate New York – only an hour away from New York City. When you are in the area, take a drive in the scenic country side or take the ride along the Hudson River back to the city. 498 Red Apple Court, Central Valley
www.premiumoutlets.com/outlet/woodbury-common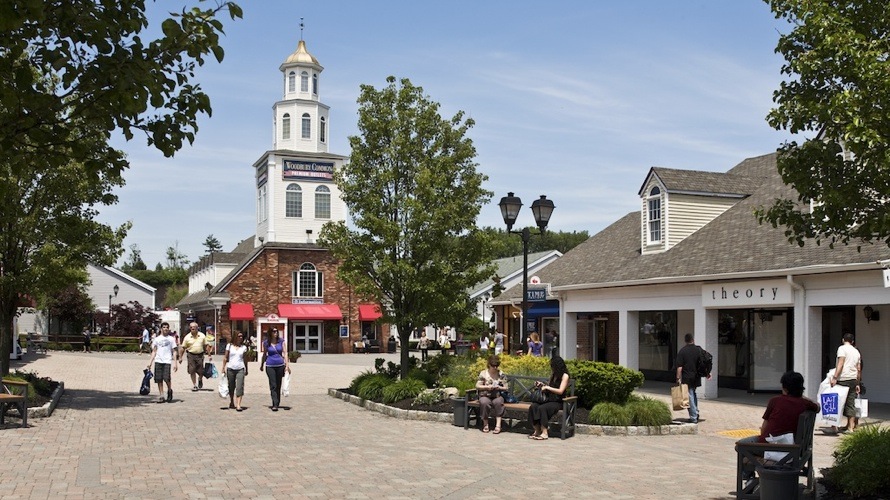 Desert Hills Premium Outlets, Cabazon, California
Whenever you plan a trip to Palm Springs, this is an excellent outlet mall just 30 minutes from the city. If you get tired of lounging by the pool or adventuring in the desert (see guides to Palm Springs here and here), this is the place to go for cool air while shopping. Among the shops you will find Gucci, Marni, Prada and Barneys along the classic Adidas, Nike and Reebok. And the location is right by the highway between Los Angeles and Palm Springs. 48400 Seminole Drive, Cabazon
www.premiumoutlets.com/outlet/desert-hills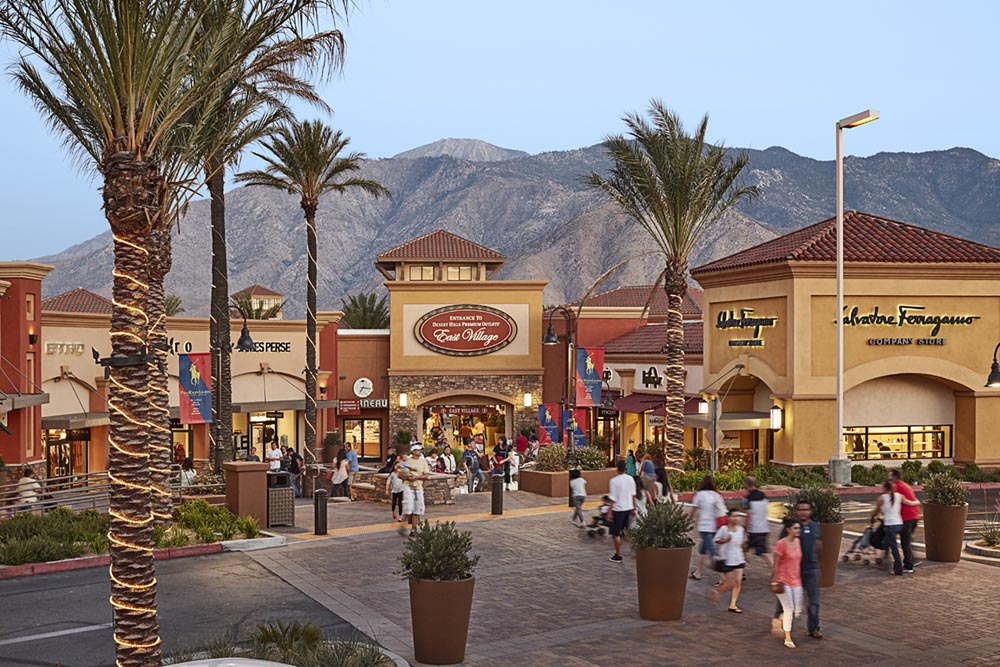 San Francisco Premium Outlets, Livermore, California
Just 30 minutes to the east of San Francisco, these outlets can be a tempting alternative to Golden Gate bridge. Or it could be a quick stop on the way to Napa Valley or Sonoma, although it is a slight detour. Here you can shop till you drop in Barneys, Burberry, Jimmy Choo and Prada, while finding kicks in Adidas, Asics and New Balance. 2774 Livermore Outlets Drive, Livermore
www.premiumoutlets.com/outlet/san-francisco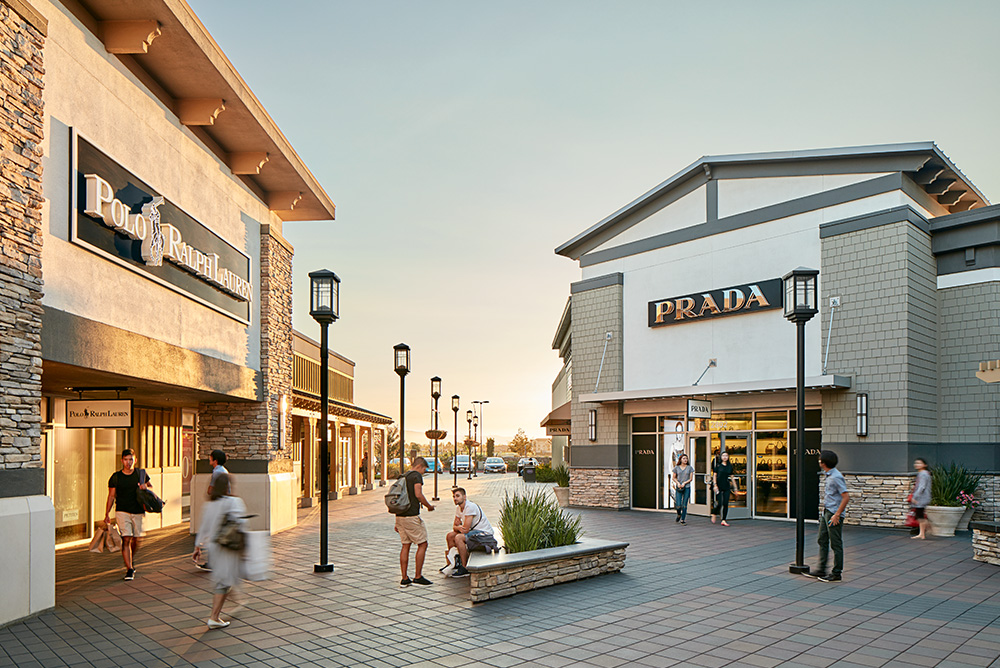 Camarillo Premium Outlets, Camarillo, California
These outlets are a fun stop on Highway 1 or if you are taking a drive up the coast from Los Angeles. Although there are less high-end fashion designer stores, you can still make a bargain. Barneys, Neimann Marcus and Saks Fifth Avenue all feature top international designers. But you will have to be patient and go through a lot of racks. Go for the classic sportswear like Nike, Adidas or Converse – and stock up on underwear in Calvin Klein.
740 Ventura Boulevard, Camarillo
www.premiumoutlets.com/outlet/camarillo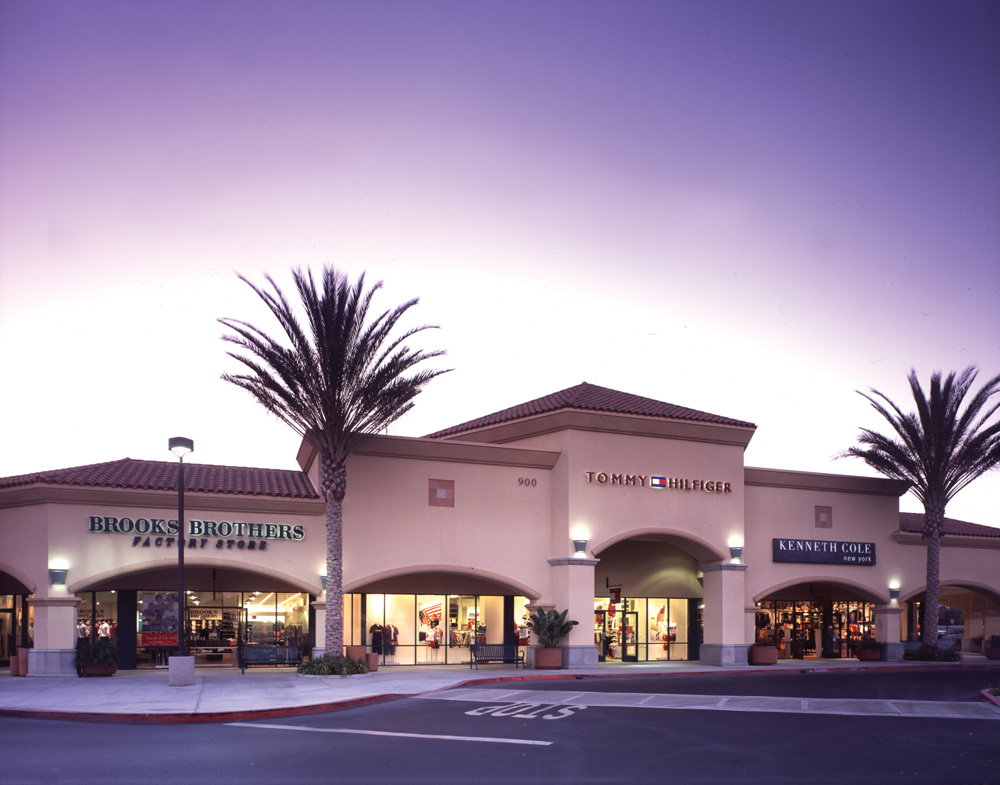 Sawgrass Mills, Sunrise, Florida
This is located right outside Fort Lauderdale and a short drive from Miami. It is the largest outlet mall in America, so be prepared. Gucci, Prada, Saint Laurent and Valentino are some of the high-end shops. On the more affordable side H&M has an outlet shop here. You could also find a great suitcase in Tumi or Samsonite.
12801 W Sunrise Boulevard, Sunrise
www.simon.com/mall/sawgrass-mills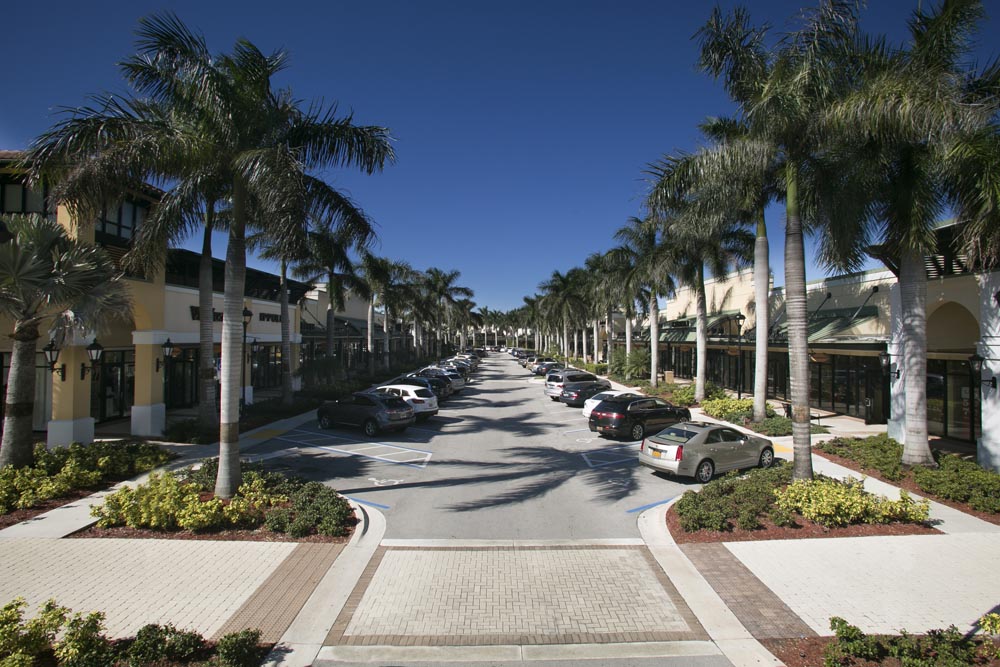 The Mall, Leccio Reggello
The Italians know a thing or two about fashion and shopping. The Mall in Firenze feature some of the top designer brands like Balenciaga, Fendi, Givenchy, Lanvin and Stella McCartney. And while you are there, go to the Prada Outlet in Montevarchi 30 minutes away. But more importantly, make sure to take in some of the cultural highlights of Florence. Via Europa, 8, Leccio Reggello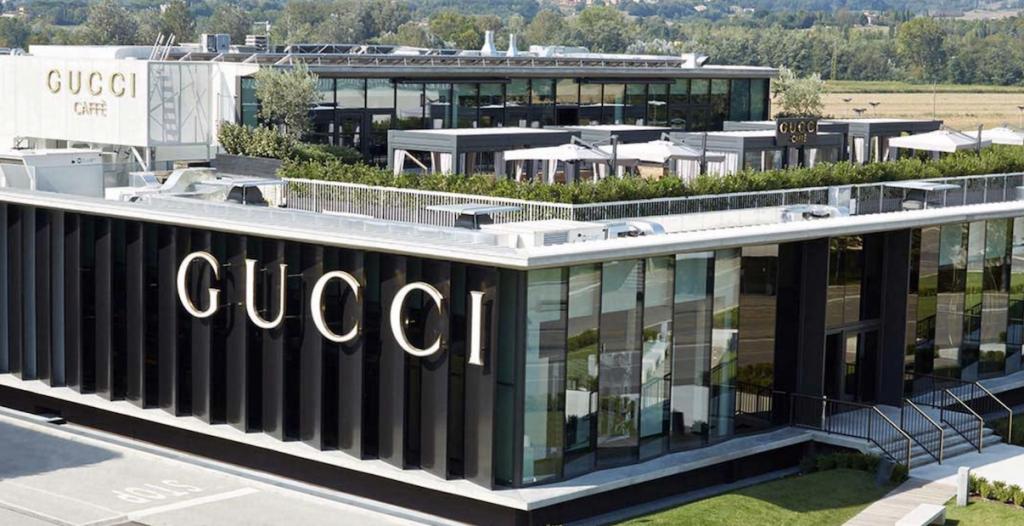 Marni Outlet, Milan
This is an outlet just for Marni and it is located in a residential area on the outskirts of Milan. Take a break from the pasta and pizza and go to a nondescript complex housing the outlet. Inside is Marni heaven, so prepare to spend a few hours rummaging through racks and shelves. Via Filippo Tajani, 1, Milan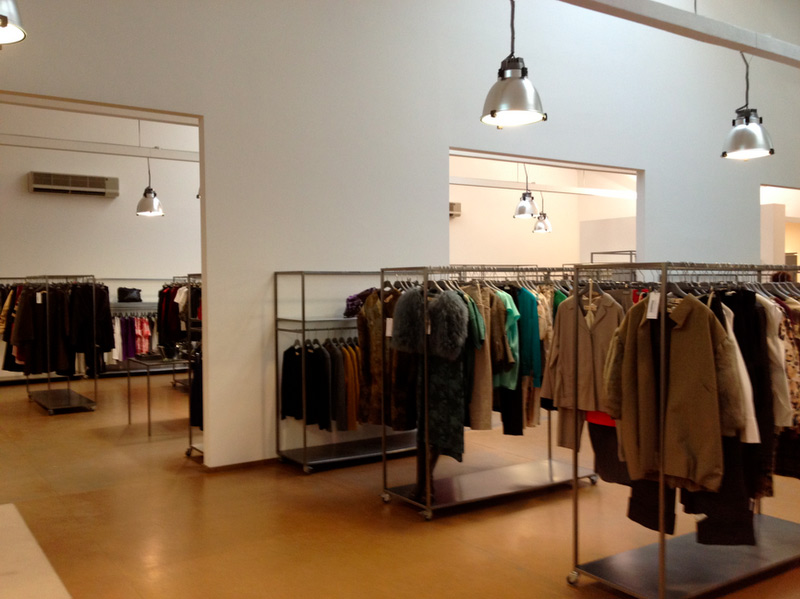 La Vallée Village, Serris
It is only 40 minutes from Paris in the small suburb of Serris. Here are designer outlets such as Céline, Church's, Givenchy and Marni. So if you are a die-hard shopping freak and the shops of Paris do not suffice, this is the place to go. 3 Cours de la Garonne, Serris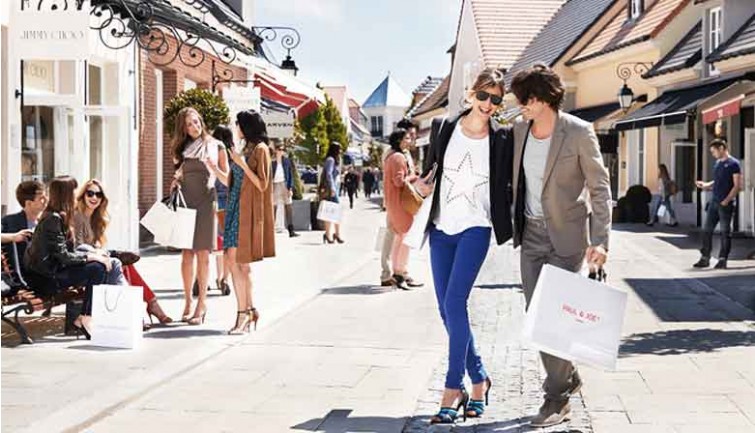 Bicester Village, Bicester
Not far from Oxford you will find one of UK's best outlet experiences. With shops like Alexander McQueen, Chloé, Dior and Marc Jacobs there are plenty to choose from. And it is only a 45-minute train ride away from Marylebone Station. And the city of Oxford is lovely, so combine with a much-needed injection of culture after a shopping spree. 50 Pingle Drive, Bicester