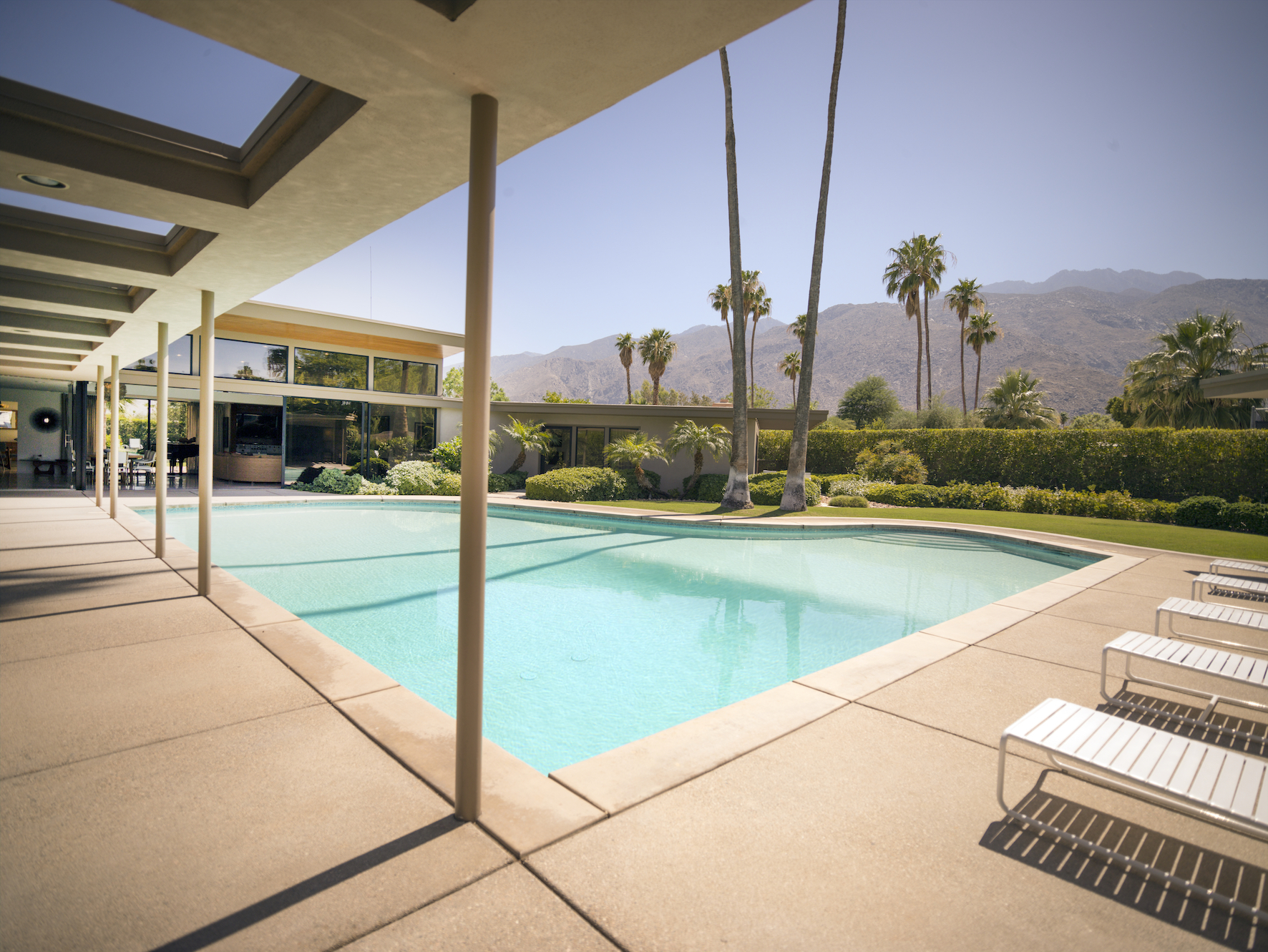 Palm Springs City Guide
Anne Christine Persson, Monday 10 April 2017
This Palm Springs City Guide is perfect timing with Coachella coming up in the next two weekends. And it has been one of the easiest for me to do. I have been coming there for quite a number years now and I am in love with this city. Located in the middle of the desert this little oasis is almost guaranteed amazing weather with lots of sun and dry heat. You instantly relax, when you arrive in city and you just want to kick back by the pool and soak up the sun. But if you are looking for a bit more adventure, make sure to check my guide to Palm Springs Road Trips in the surrounding area.
In the May issue of Elle Denmark, you can also read my personal guide to Palm Springs – in Danish only.
Where to stay:
The Parker Palm Springs
This is one of my all-time favourite hotels. The hotel grounds are fairly big for a city hotel and there are so many smaller paths that will take you to the lemonade stand, two different pools, a tennis court, restaurants and a night time fireplace. Big, airy rooms kept in mid-century modern décor, which is very Palm Springs, are also a huge draw. Everything is very Instagram friendly. Make sure to book one of the bigger Lanai room with its own terrace and direct access to one of the pools and views of the San Jacinto Mountains. 4200 E Palm Canyon Drive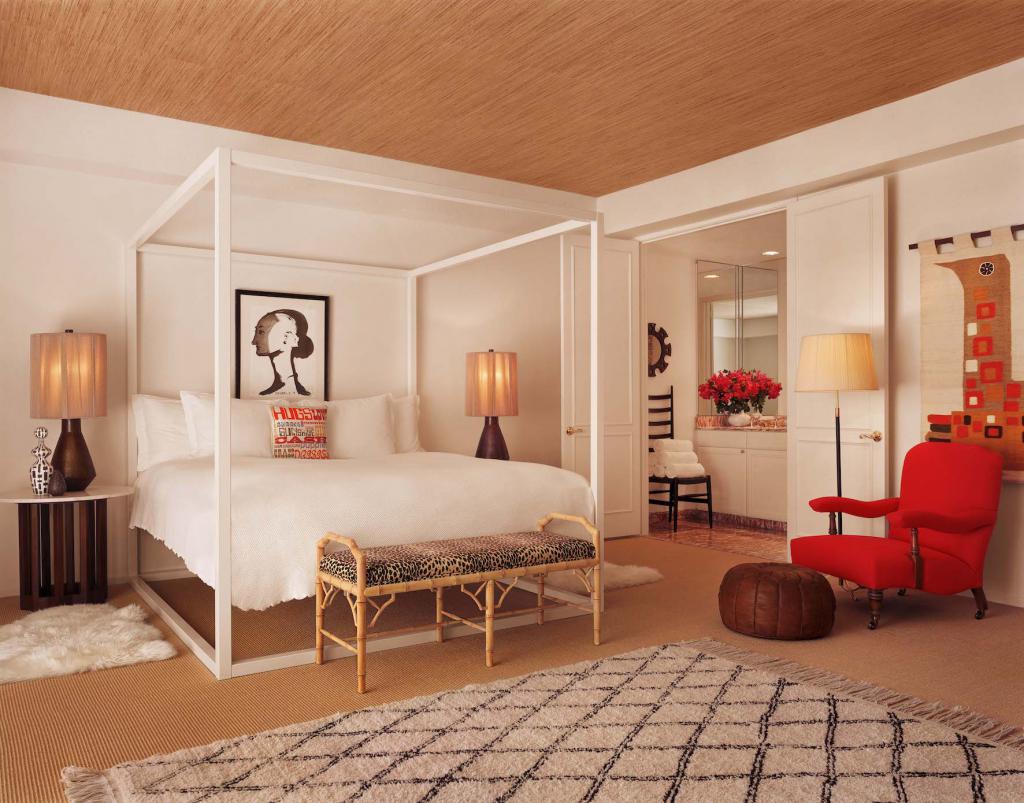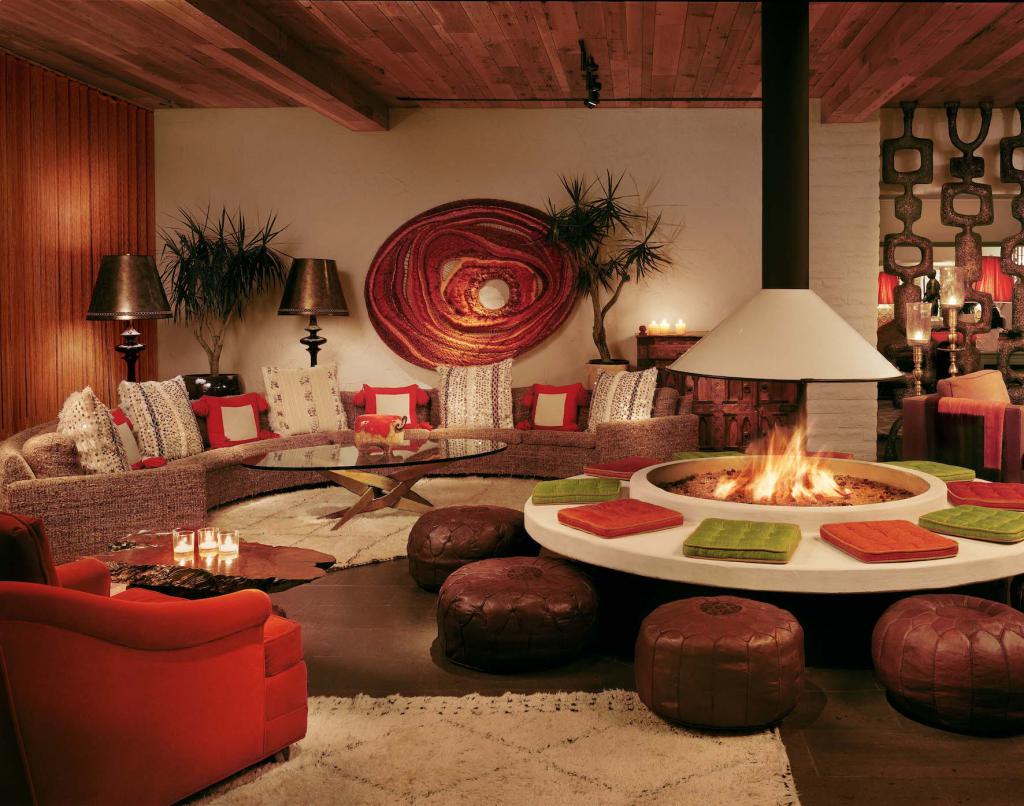 Ace Hotel & Swim Club
A former Howard Johnson motel turned chic and cool motel/hotel also kept in a desert/mid-century modern design. I have stayed here a few times and I love coming here, as the vibe and crowd are always fun. The pool area makes for great people watching both during the day and night. Different types of rooms, but splurge and get one of the bigger rooms with a patio – and if you are there during the winter months, where the days are warm but the nights are cold, make sure to get one of the rooms with a patio with a fireplace. 701 Palm Canyon Drive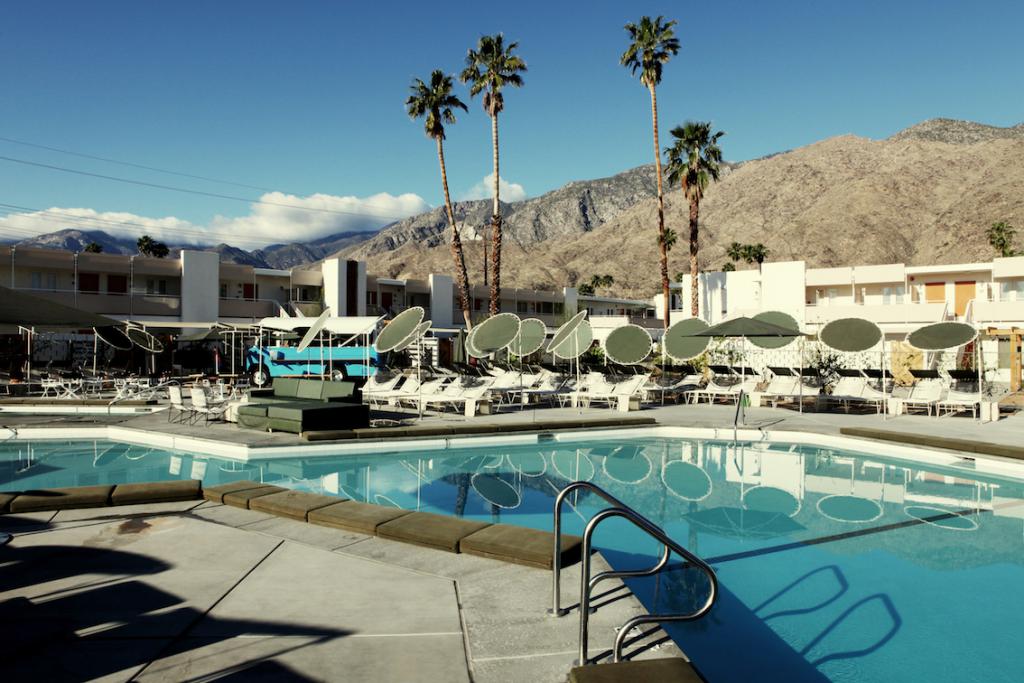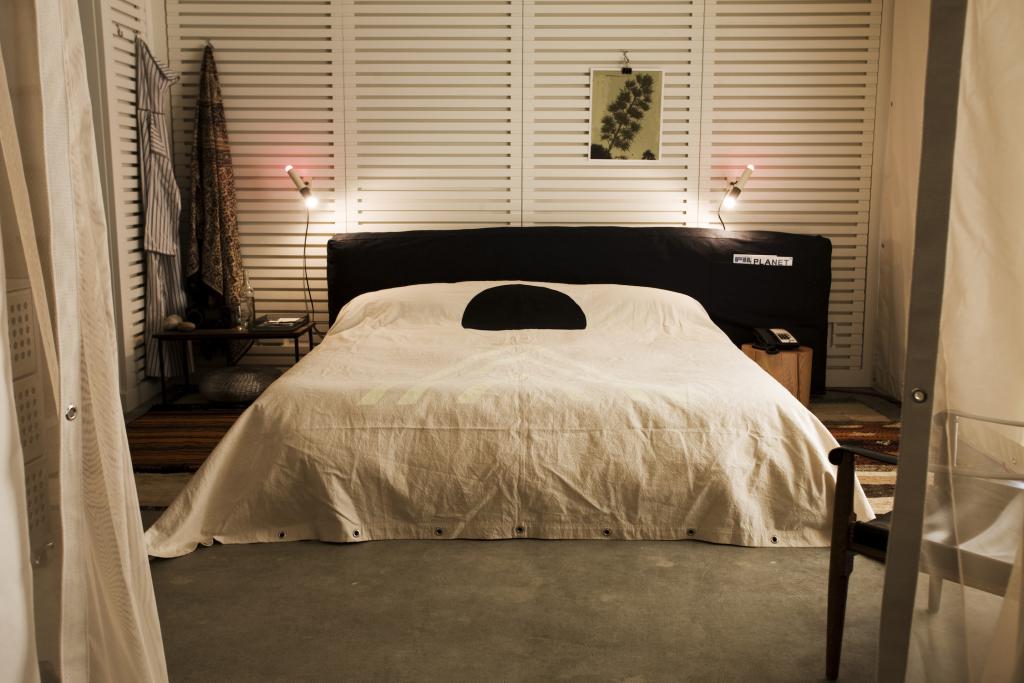 The Lautner
For a special Palm Springs architectural experience try booing one of the four bungalows in the motel, The Lautner. John Lautner was architectural pioneer within mid-century modern architecture, and he designed this motel, which is still kept in the same look. Each bungalow is unique and different from the others, but each has floor to ceiling windows and a patio with absolute privacy. 67710 San Antonio Street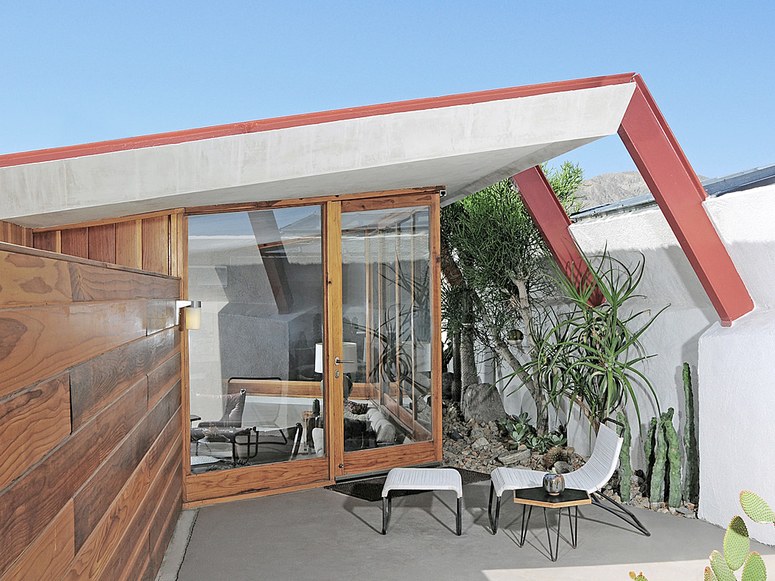 Where to eat/drink:
Cheeky's
A Palm Springs favourite for both me and everyone who has ever been this joint has been serving one of the best breakfasts for a number of years. The menu changes weekly and normally includes dishes such as mouth-watering waffles, eggs benedicts, chilaquiles, fresh juices and much more in the best SoCal (Southern California) way. It is quite simple: no reservations and come early to avoid a big line. 622 N Palm Canyon Drive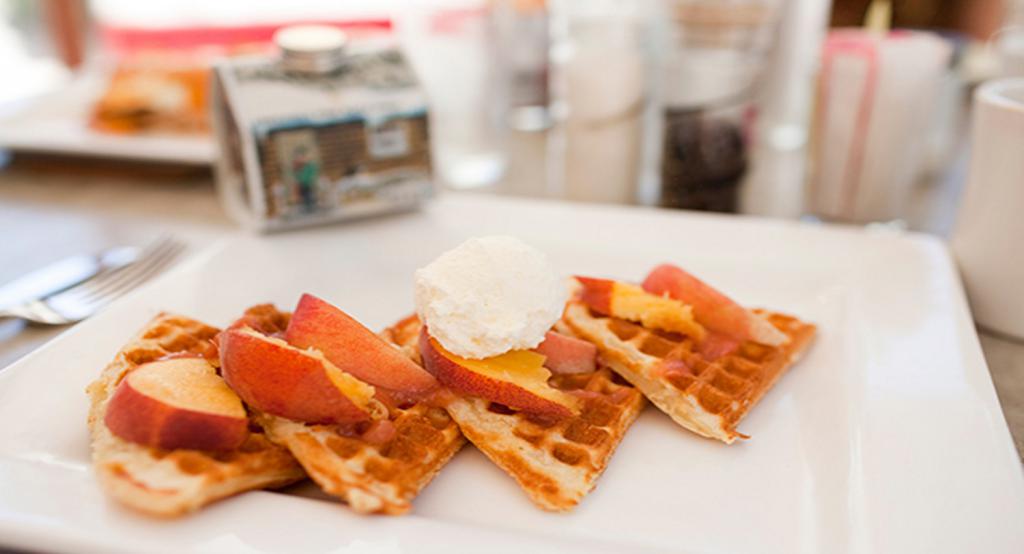 King's Highway
A classic American diner revamped at the Ace Hotel & Swim. The diner menu has also been revamped to fit a more modern clientele with a Mexican twist, but you can still find the classic and much loved burger, pancakes and steak dishes. The adjoining Amigo Room is a fun place for a drink at night. 701 E Palm Canyon Drive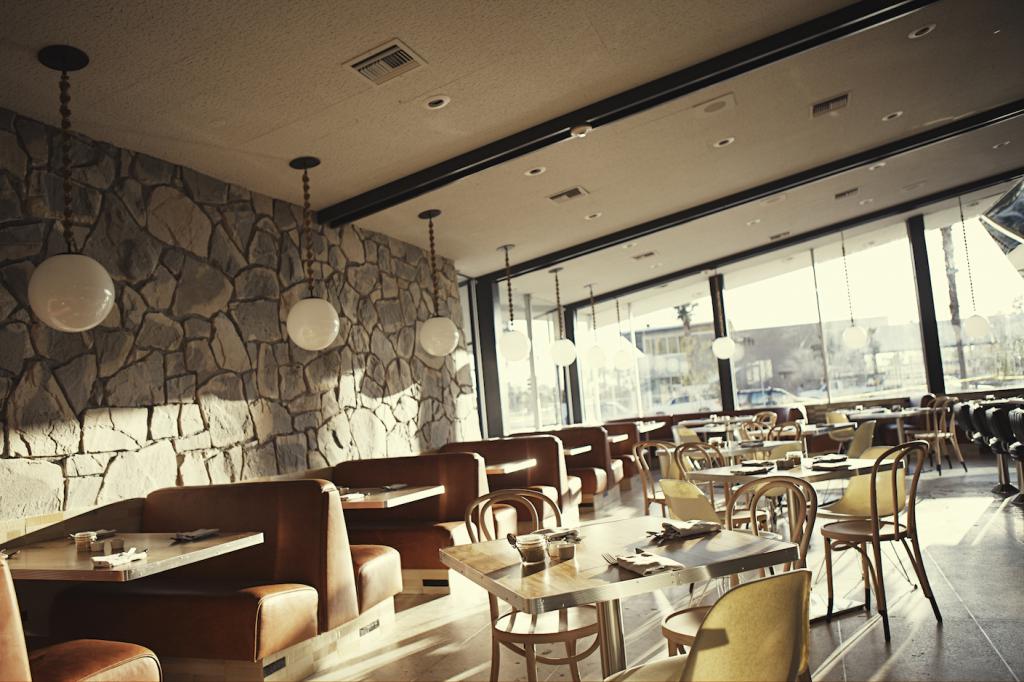 Birba
Right next to Cheeky's you will find one of my go-to restaurants in Palm Springs. Birba serves delicious Italian food with a SoCal twist. The cosy restaurant is al fresco dining, so you can really enjoy the lovely warm Palm Springs evenings, while enjoying meatballs, roasted cauliflower, pastas and roast chicken. 622 N. Palm Canyon Drive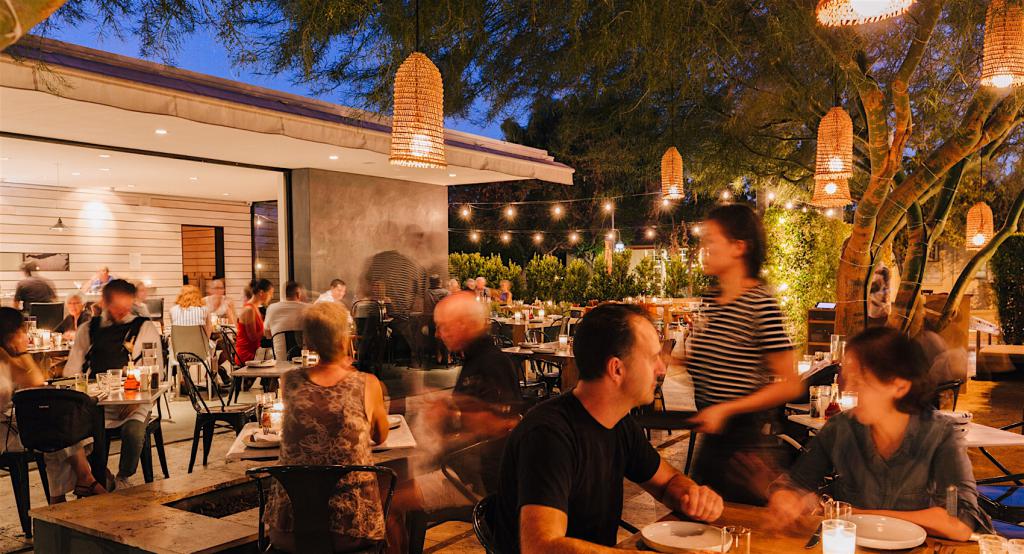 Mister Parker
At the Parker Palm Springs, you can also go for a lovely dinner even if you are not staying at the resort. Mister Parker is an excellent restaurant and is a great choice for a lobster and steak kind of dinner. You are bound to have a fun night whether in a big or small group, as there is a guarantee for fun people watching. 4200 E Palm Canyon Drive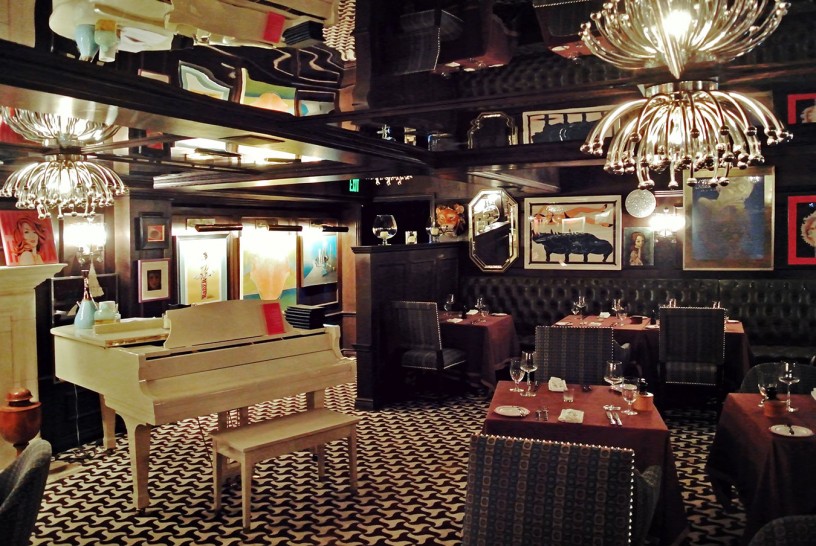 Where to shop
Desert Hills Premium Outlet
Marni, Saint Laurent, Gucci, Prada and many others. Thirty minutes from central Palm Springs you will find these brands at the Desert Hills Premium Outlet. An outdoor shopping mall featuring the best brands where you can shop previous seasons' best (or worst) styles. 48300 Seminole Drive, Cabazon
www.premioumoutlets.com/outlet/desert-hills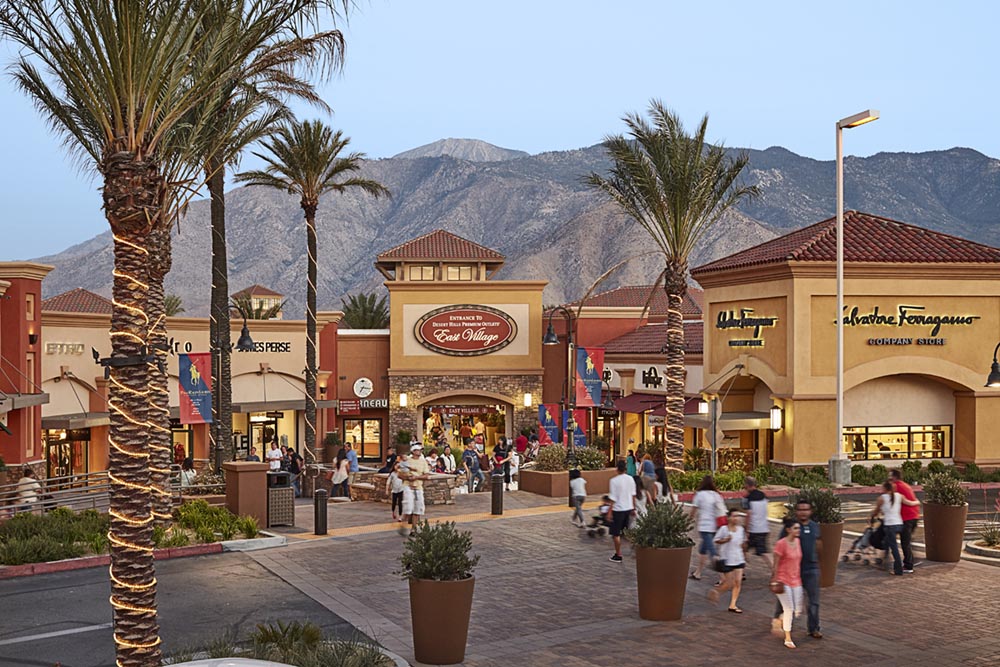 Furniture and design shops
Depending on where you live (or how light or heavy you  shop/travel) it might be a bit much going furniture shopping. However, Palm Springs is the place for modern design vintage shopping. Try shops like
Hedge, 929 Home Center, 68929 Perez Road www.hedgepalmsprings.com
A La Mod, 886 N Palm Canyon Drive www.alamod768.com
Modern Way, 745 N Palm Canyon Drive www.psmodernway.com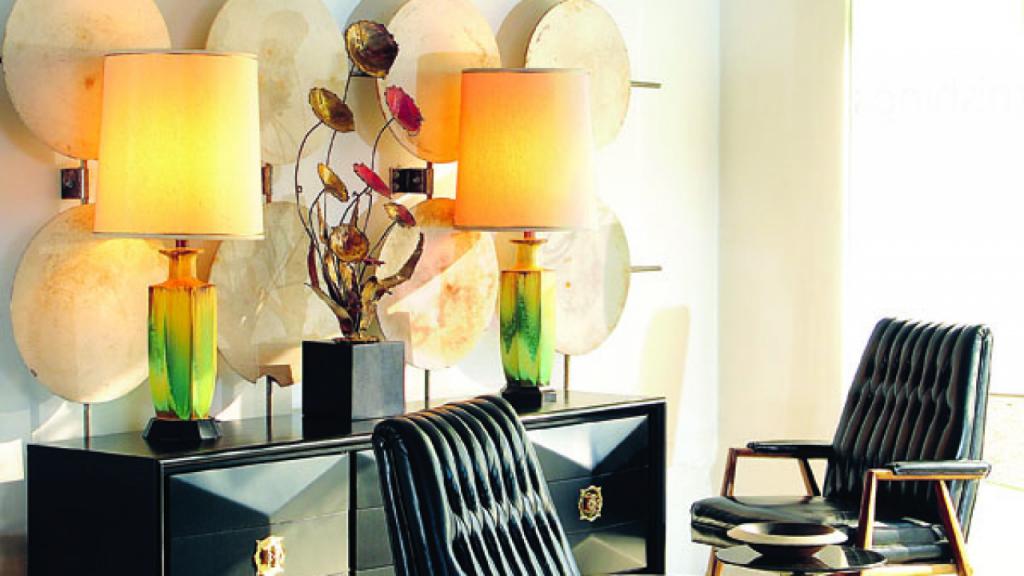 What to see
To be quite honest, try to do as little as possible while you are in Palm Springs. But if you want to do something else than relax by the pool here are a couple of options.
Mid-century modern architecture app
You can purchase an app for iPhone and Android, which will guide you through the architectural pearls of the city. So rent (or borrow from the resort) a bicycle and take a ride through some of best examples of mid-century modern architecture.
www.psmodcom.org/index.php/app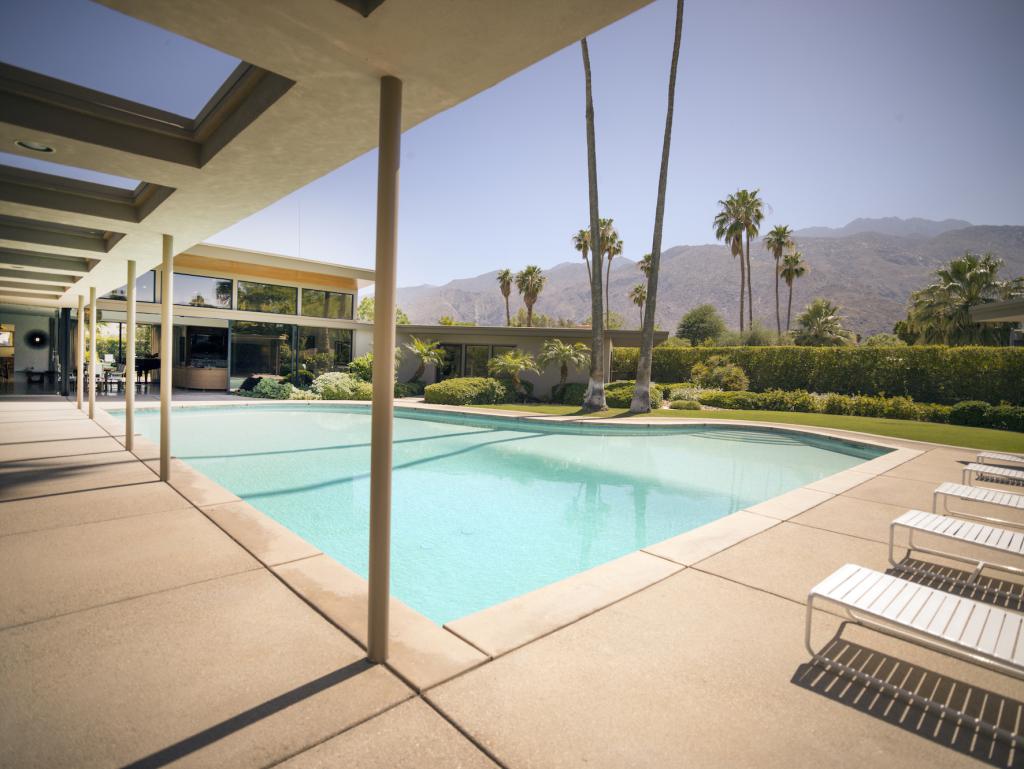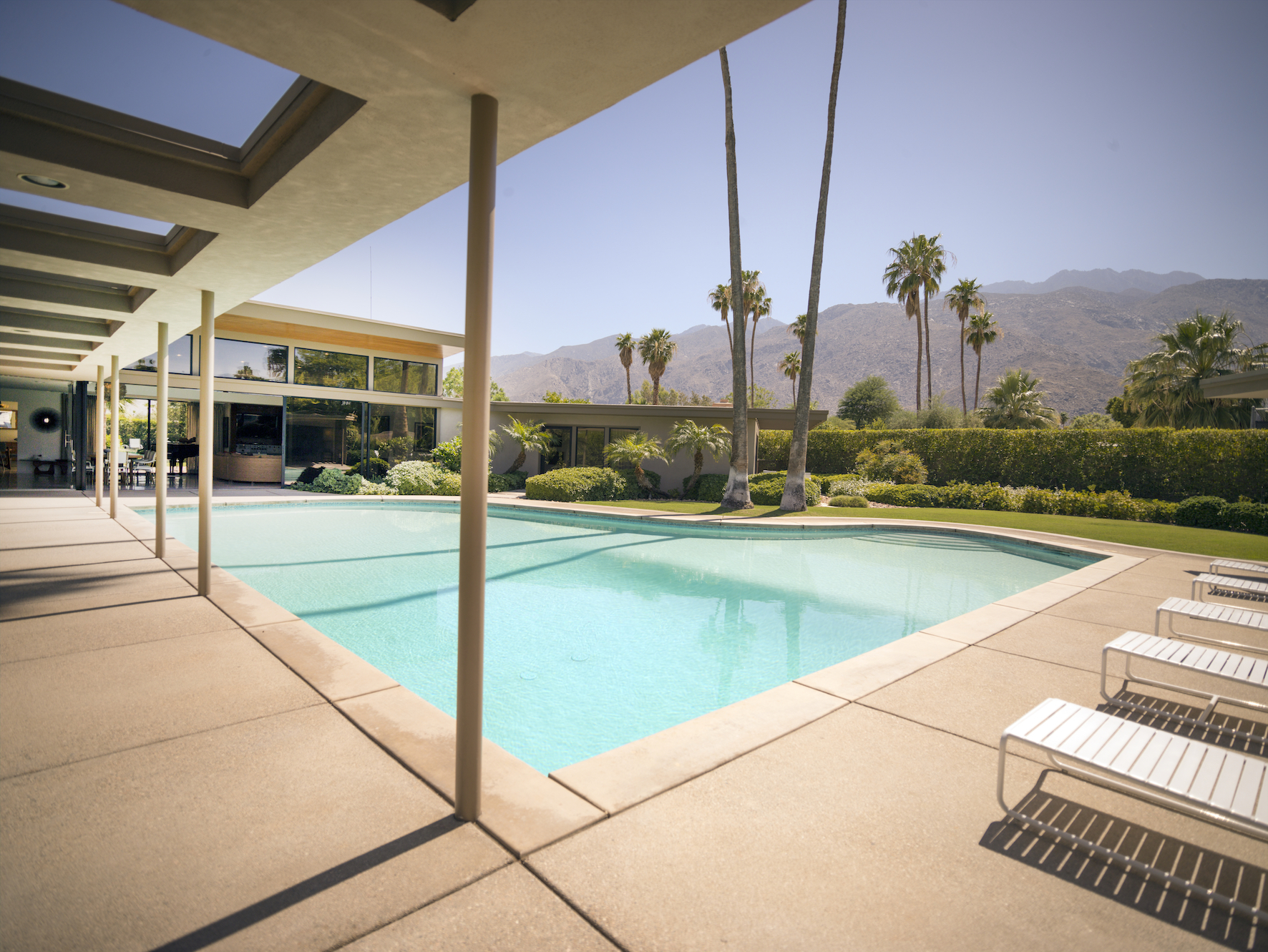 Palm Springs Art Museum
If the heat gets to you and need to cool down or you need a cultural fix, go to the centrally located Palm Springs Art Museum. Keep an eye out for the current exhibitions, as the museum is rather small and the exhibition might not match your interest. 101 Museum Drive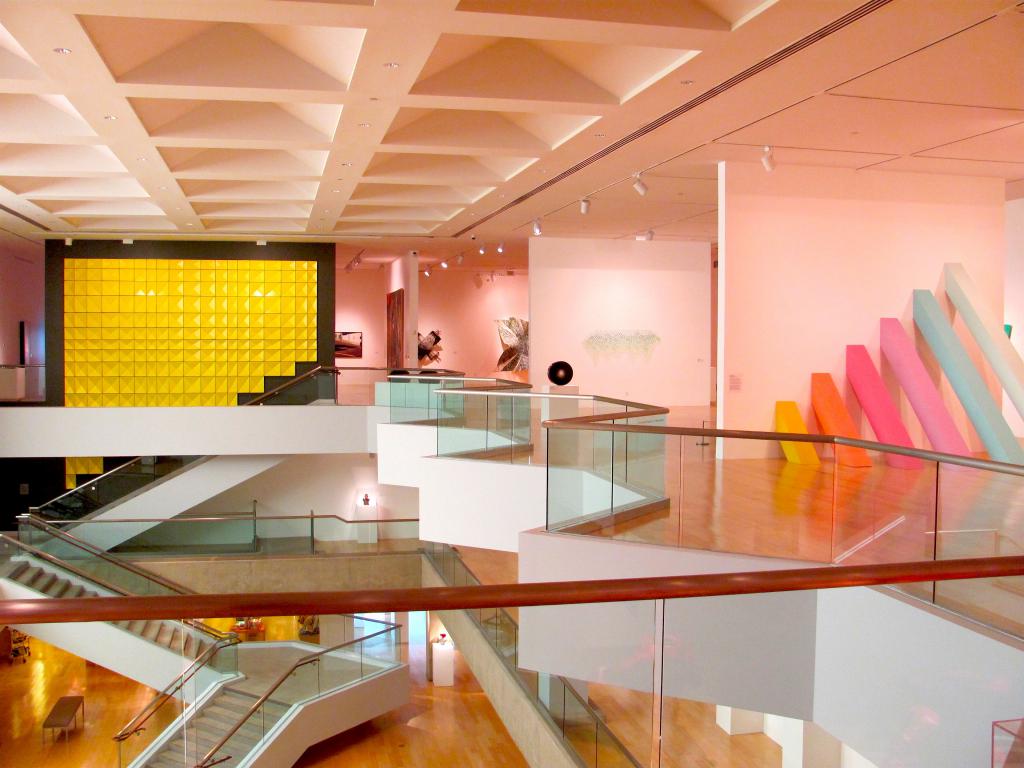 Palm Springs Aerial Tramway
Grab a spin the aerial tramway located just by the entrance to the city. The ride up to San Jacinto Mountain is quite beautiful and from the top you have the view of the entire Coachella valley on clear days. Behind the tram station on the top of the mountain there are several hikes available, both shorter and longer hikes. Remember to check the temperature before going, as the temperature is somewhat lower on the top, so you might need to layer up. In the winter month snow is not unusual on the top, while it is bikini weather in the valley. 1 Tramway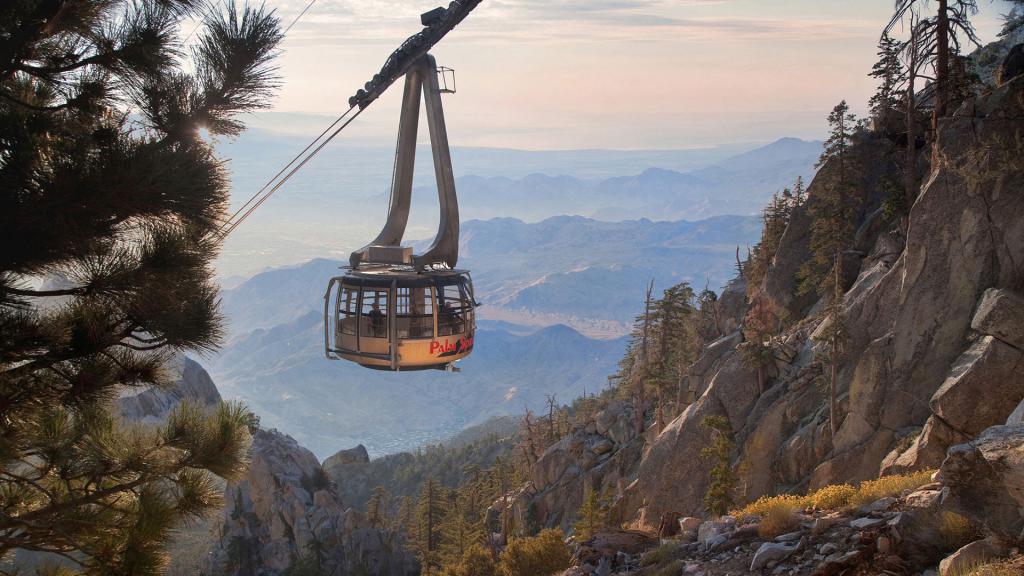 For more activities around Palm Springs, check out the Palm Springs Road Trip guide here.
What to bring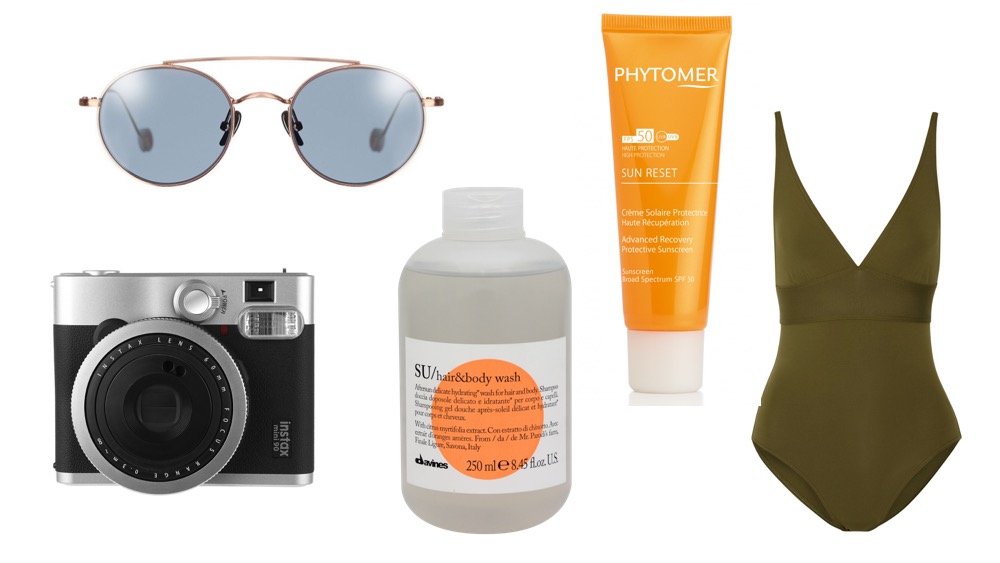 Bastille Rose Gold sunglasses from Ahlem Eyewear available at Poul Stig Briller
Fujifilm instax mini 90 Neo Classic
Davines SU Hair and Body Wash
Phytomer Sun Reset SPF 50
Eres Les Essentiels Larcin swimsuit available at Net-a-Porter