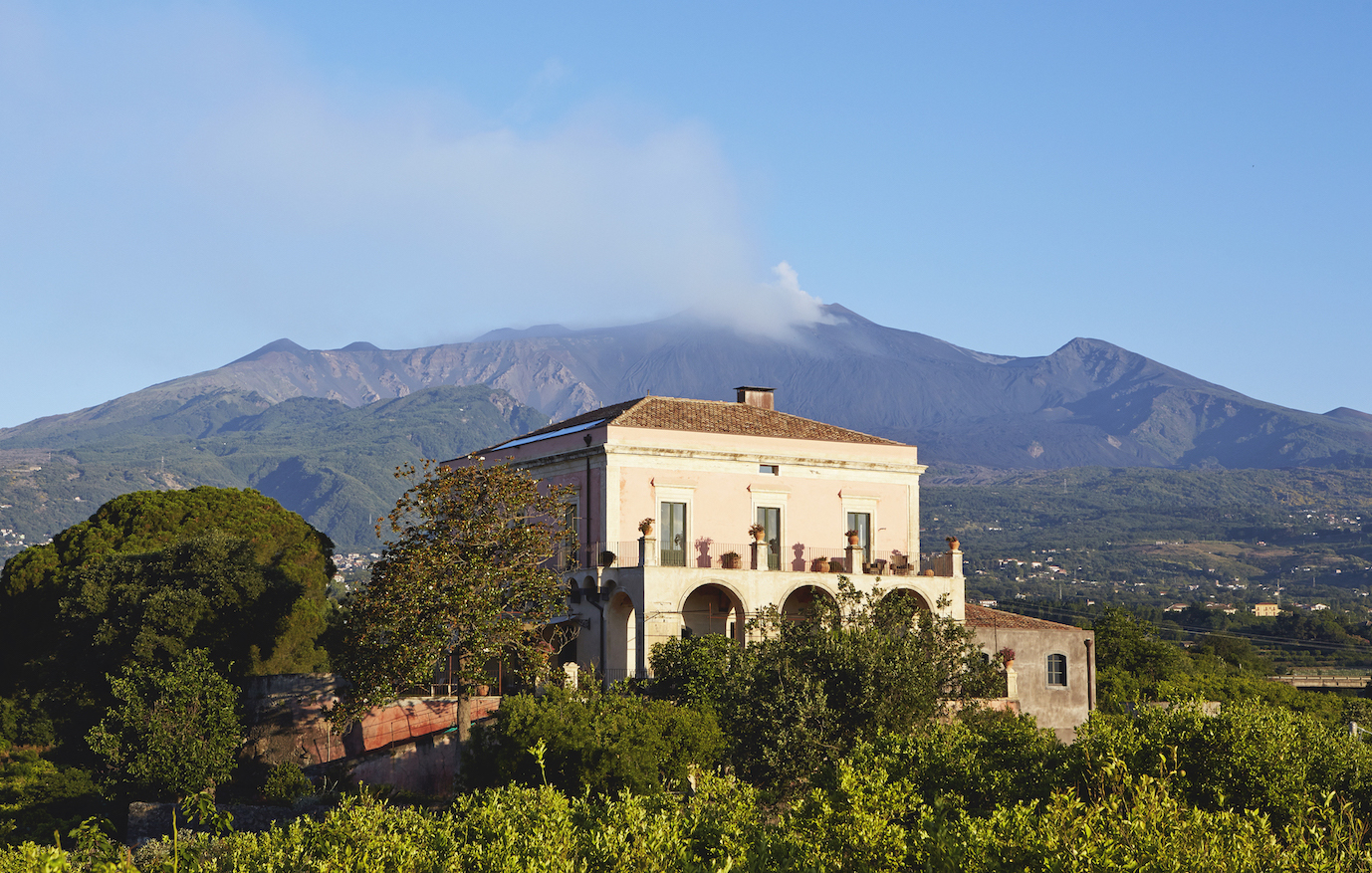 How to live it up in the former vineyard, Rocca delle Tre Contrade, in Sicily
Anne Christine Persson, Monday 2 September 2019
Ever wondered how to live it up in the former vineyard, Rocca delle Tre Contrade, in Sicily and live to tell about it? I was fortunate to experience one of the most luxurious experiences last year. The Thinking Traveller has specialised in finding some of the best holiday homes in the South of Europe and they invited me to experience one of their very finest villas in Sicily. The former vineyard is idyllically located on the east coast of Sicily just 45 minutes from Catania.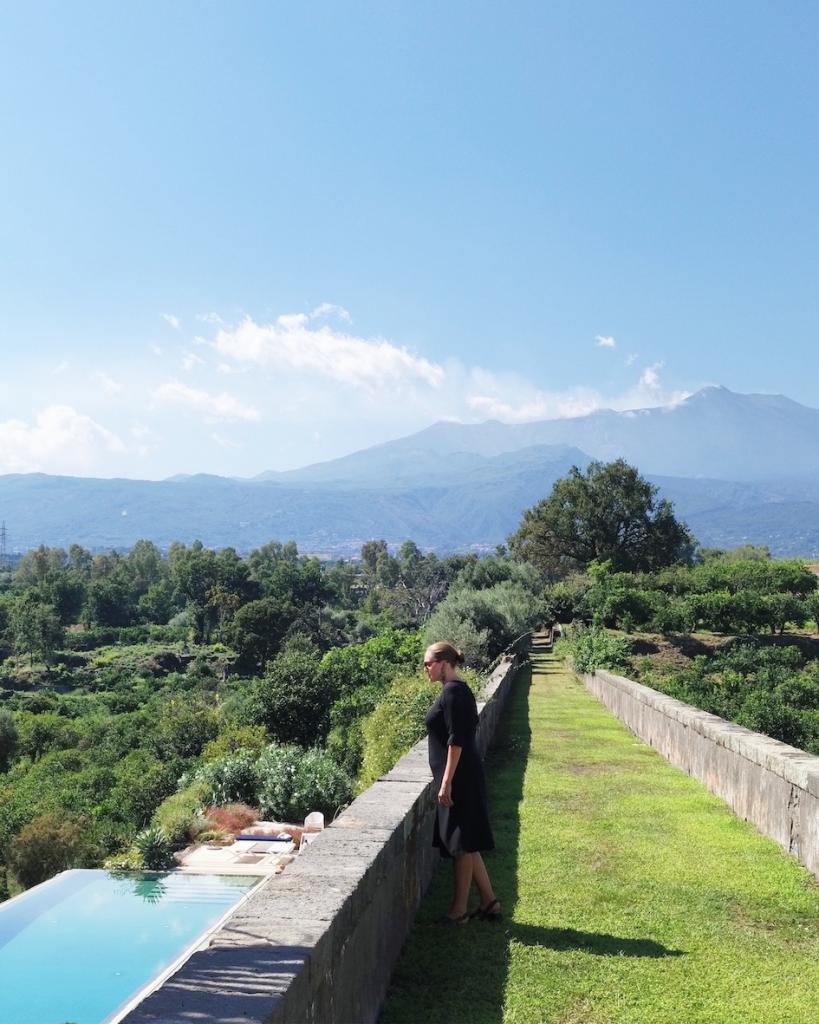 Rocca delle Tre Contrade
The pink villa towers the coast with a backdrop of the volcano Etna and features an amazing view of the Mediterranean. The villa can with its twelve bedrooms host 24 people and includes a rather large staff, most importantly your own private chef. I was able to bring a group of friends and we had the best time. The rather huge house has been chicly decorated with respect for its history, while keeping a homey feeling. It was an experience wandering around the house seeing the old wine press, seeing all the restored parts of a vineyard.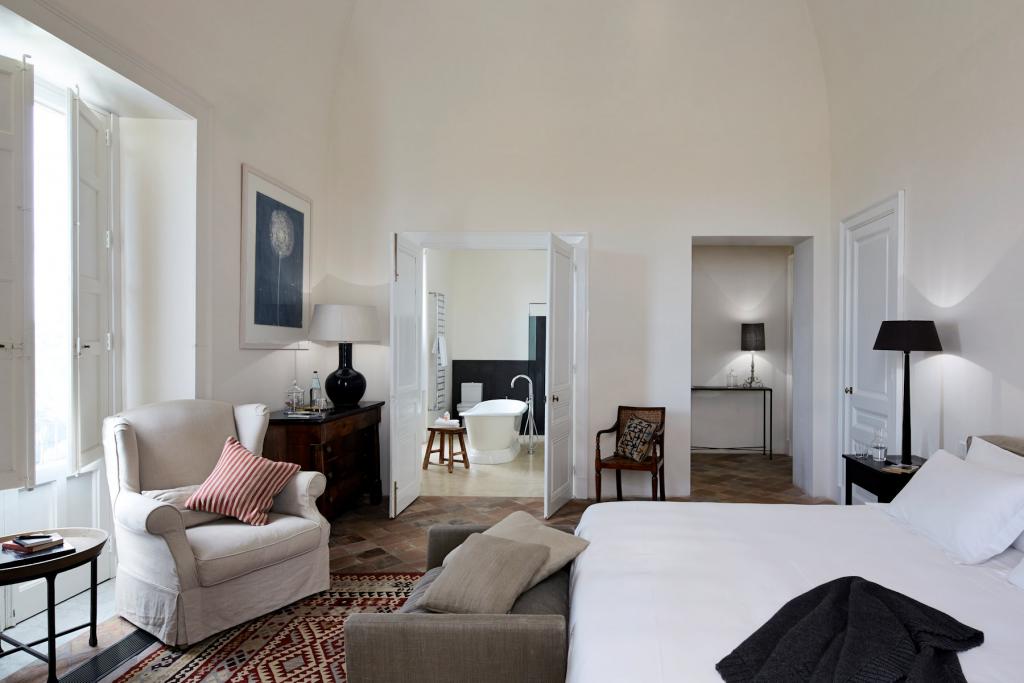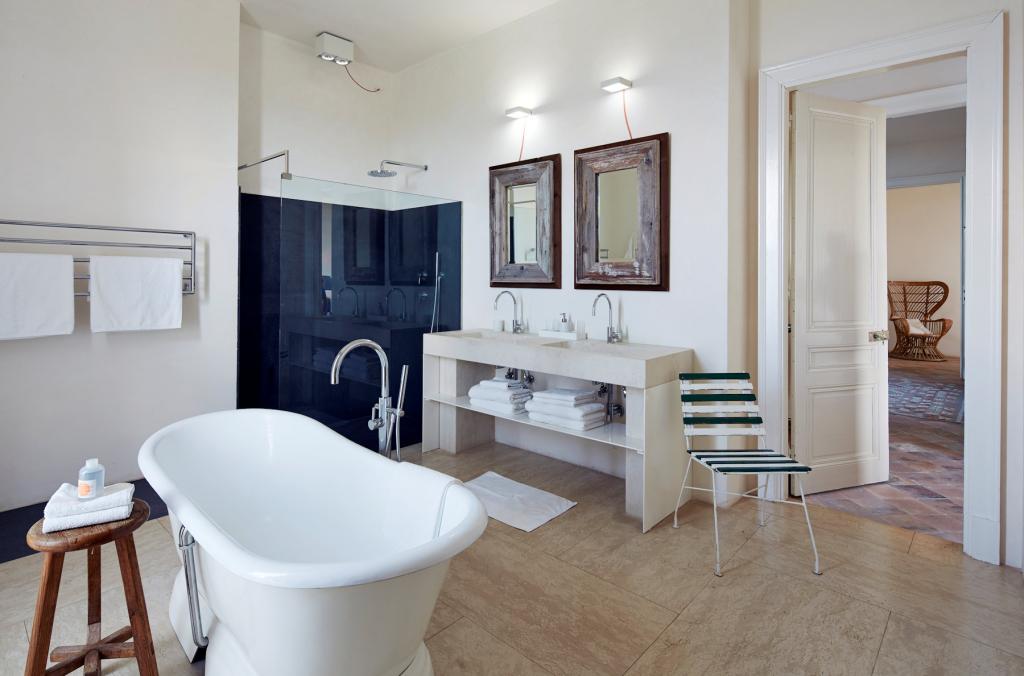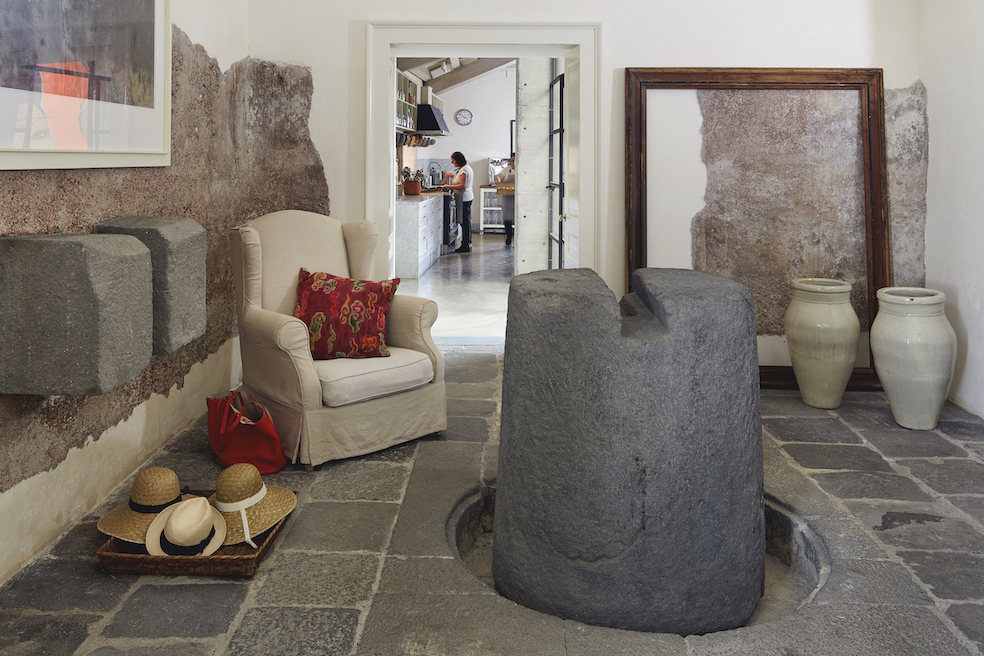 Surrounding the house is a an olive and lemon grove and a vegetable garden, which makes the house almost self-sufficient. And eating dishes made with love from homegrown tomates, peppers, eggplant and various spices is so much more tasty. The huge L shaped infinity pool and the private tennis court made sure that we were never bored. Not that that was ever a possibility in this incredible house.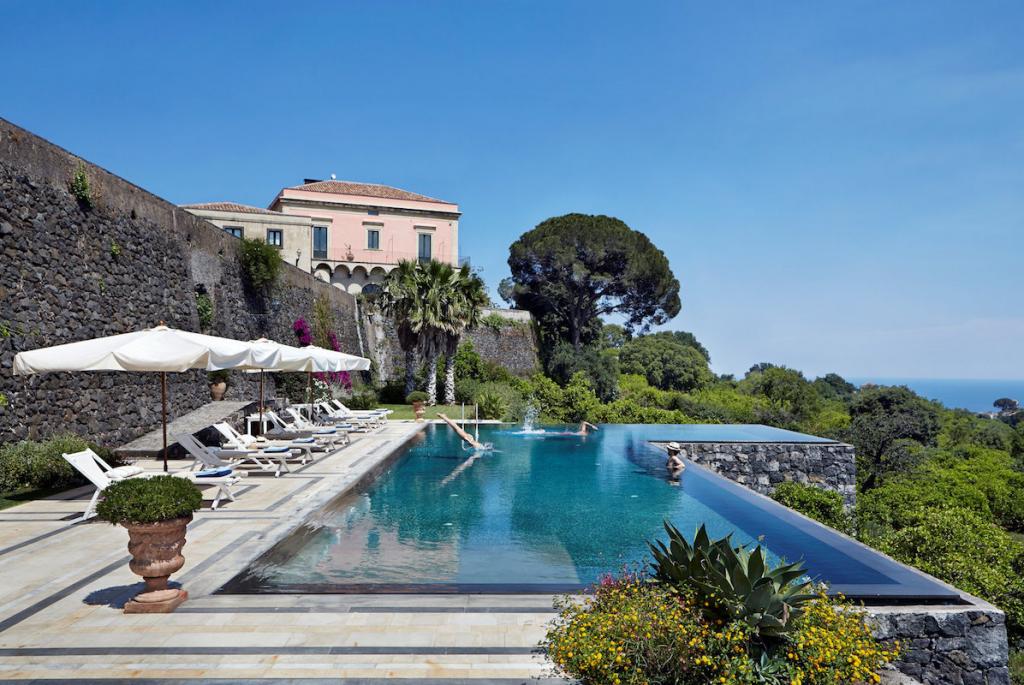 The food
Mamma mia! Having a private chef in-house is the most brilliant thing ever. Our Italian chef, Dora, created the most incredible meals for us. Breakfast was a rather large buffet with homemade granola, fresh fruits, local fresh cheeses and hams. And with the local speciality of granita served with a brioche.  It is a kind of shaved ice and the almond flavour is my favourite. What better way to start a hot day with ice cream.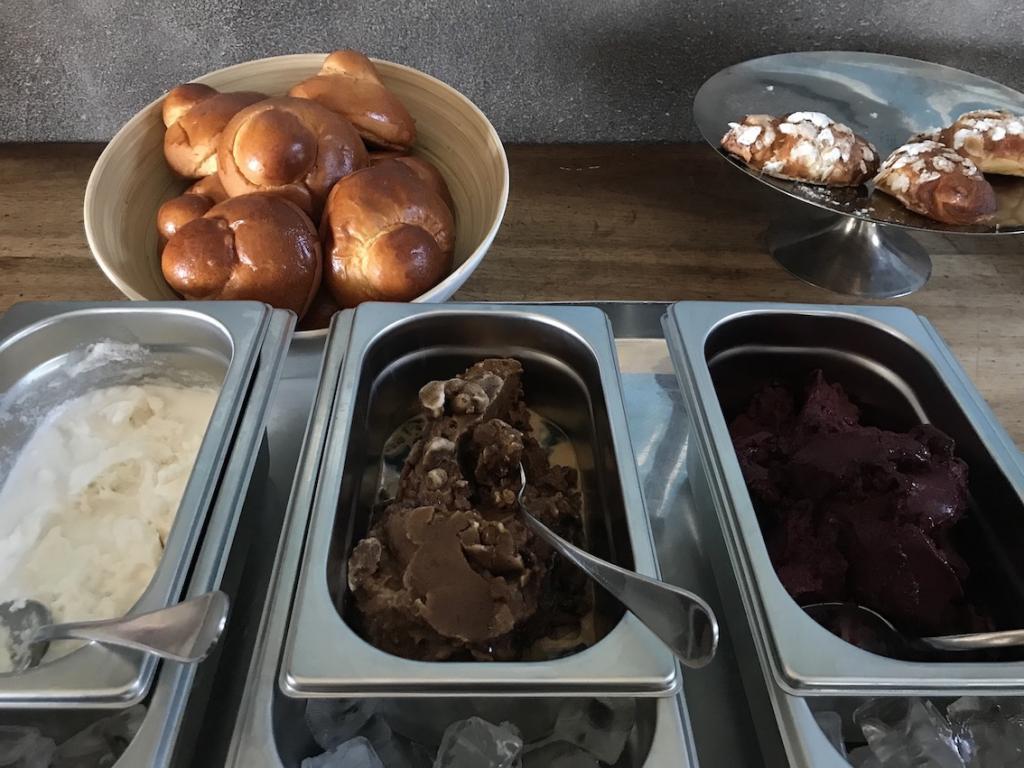 Lunch mostly consisted of four to eight courses, mostly antipasti, pasta and fish. And for dessert, we would enjoy the homebaked cannolis. Always with the best fresh wine or homemade lemonade with lemons from the grove, naturally.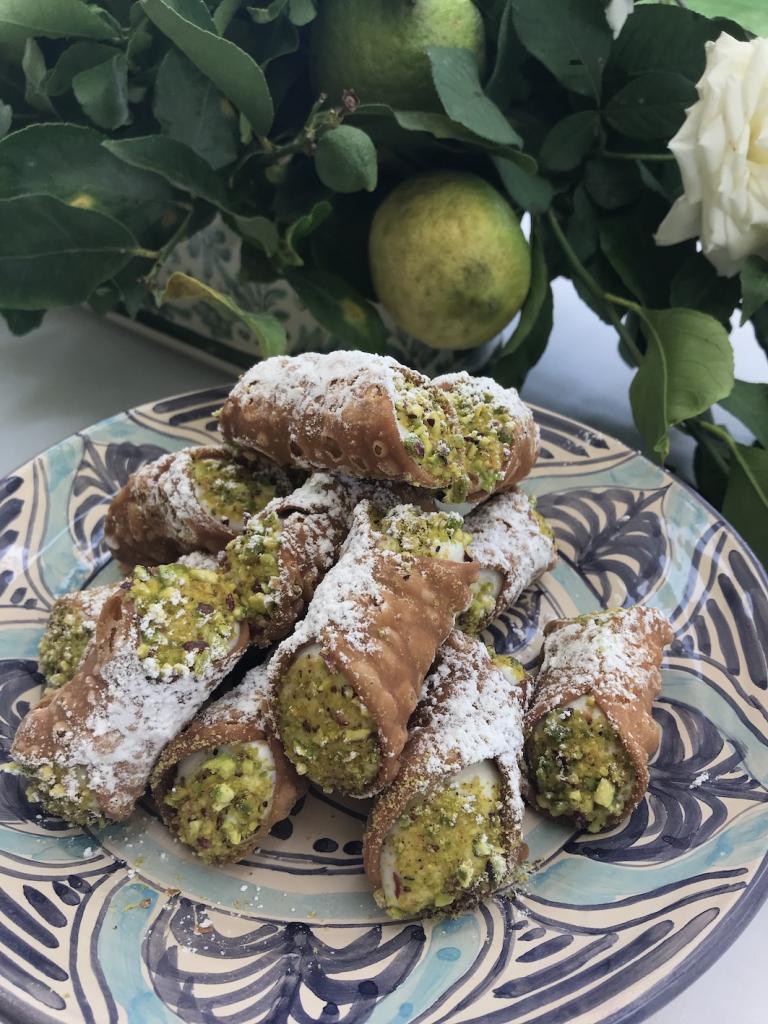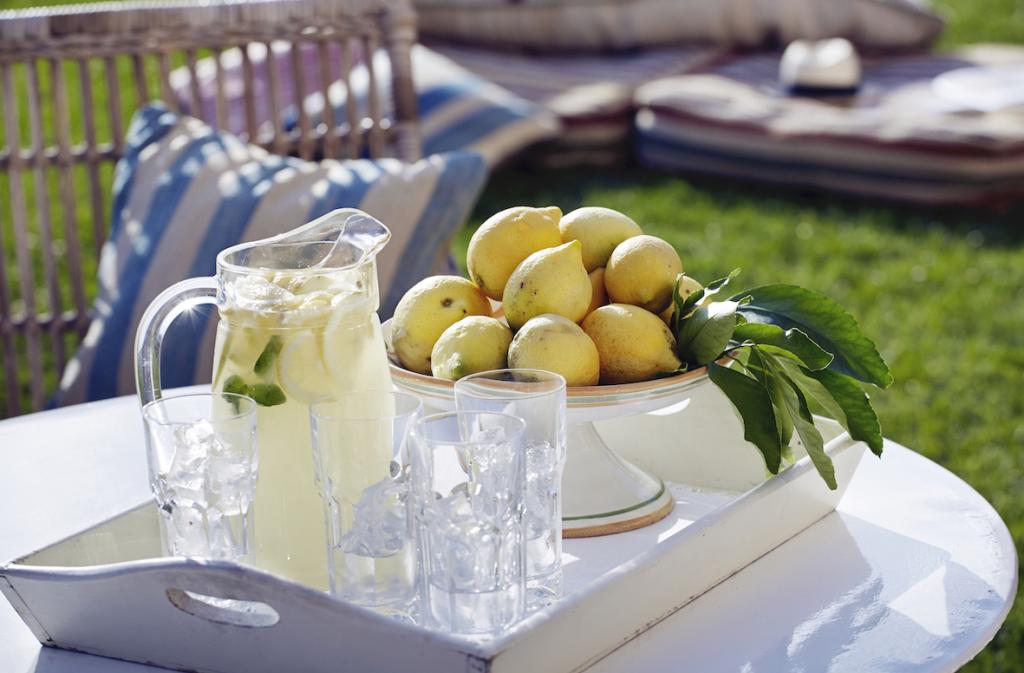 Dinner was equally extravagant and always al fresco. The evenings would start with an aperitivo with a view to the Mediterranean and Taormina. Followed by an equal amount of courses and followed, if we were lucky, with Italian ice cream. We would take in a bottle of homemade limoncello again with lemons from the grove.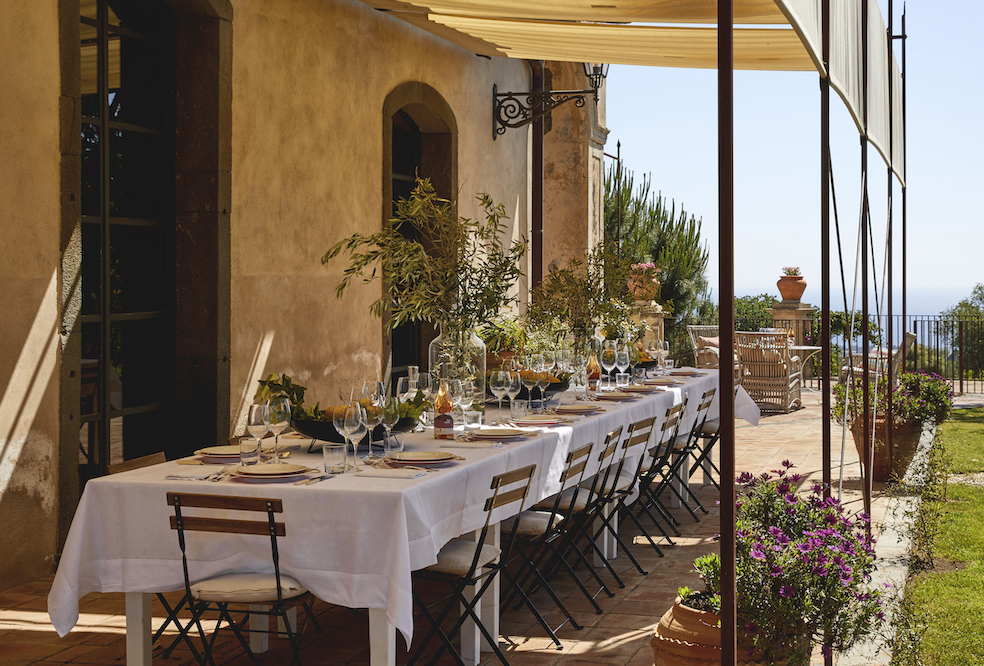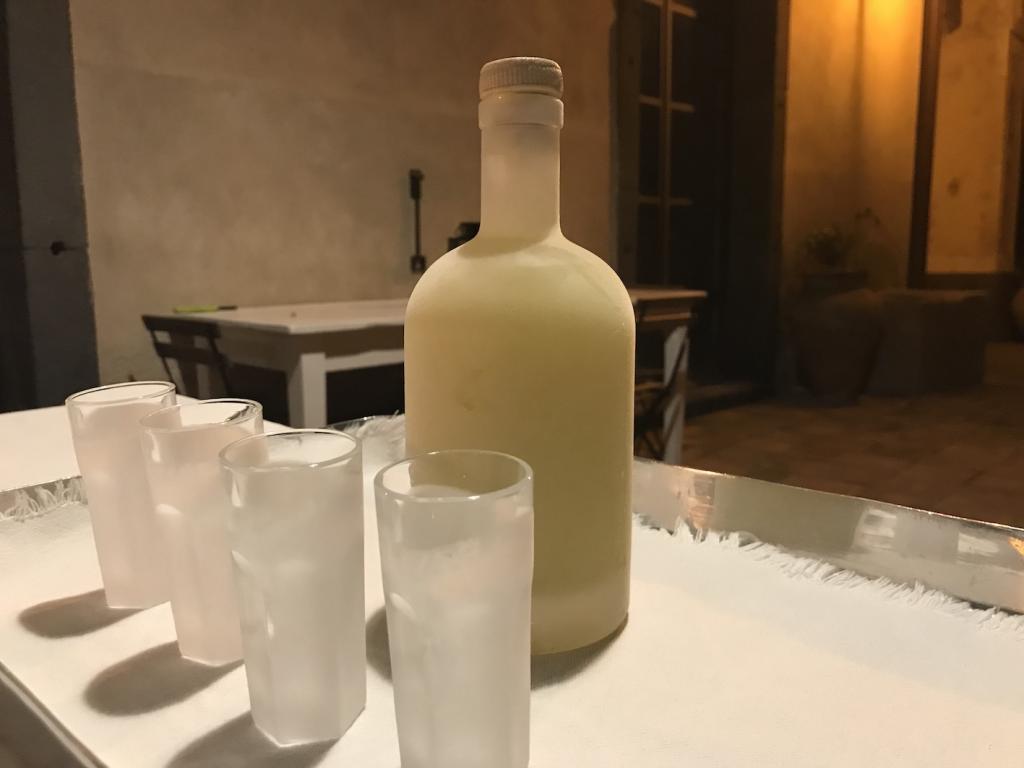 The experience was incredible. We were able to meet the two owners, Jon and Marco, who were the perfect hosts and we cannot thank them enough for opening their lovely villa to us and showing us such amazing hospitality. Although we only left the house, when it was absolutely necessary, we did have a few drives around the area and I will share some great places with you soon.  
Oh, I almost forgot. They do offer cooking classes, as they have a fully functioning training kitchen in the impressive old wine cellar. They invite master chefs from around the world to teach Italian cooking. I know that there is workshop coming up with the Italian-Danish chef Christian Puglisi of Danish restaurant Relæ.