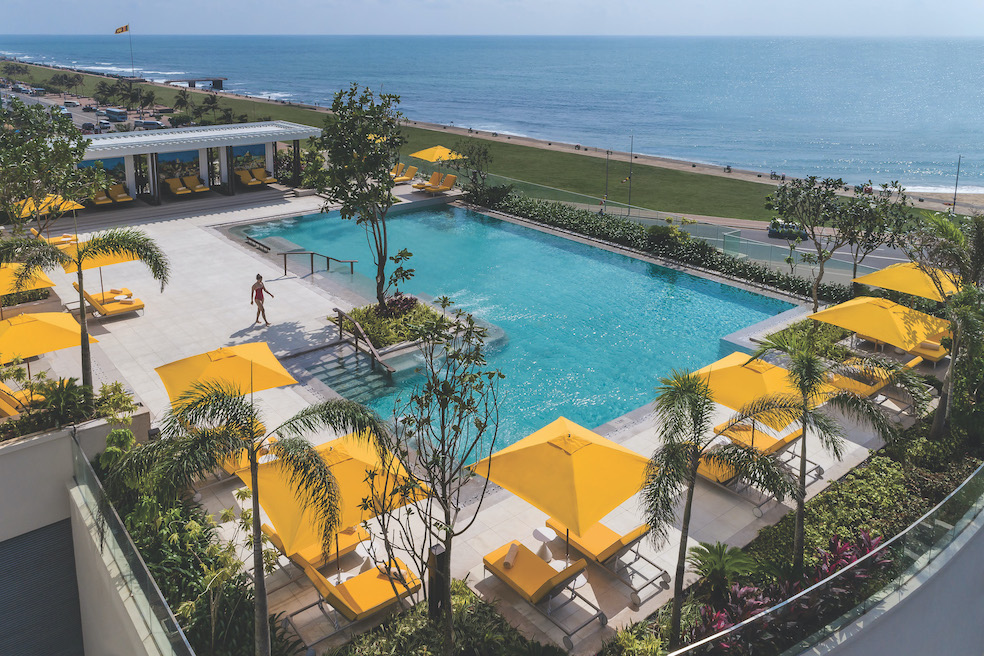 Colombo City Guide
Anne Christine Persson, Tuesday 26 November 2019
Heading to Colombo, then this Colombo City Guide will be your best companion. I was invited to Sri Lanka earlier this year by Colombo Fashion Week for a new initiative called Celebrate Colombo. I happily accepted, as I had heard so many wonderful things. Sri Lanka is one of the best places I have visited recently and Colombo is a good starting point. Spend a couple of days in the city to decompress before exploring the rest of the country. The biggest concern will only be to decide on where to go and limit yourself. 
Colombo City Guide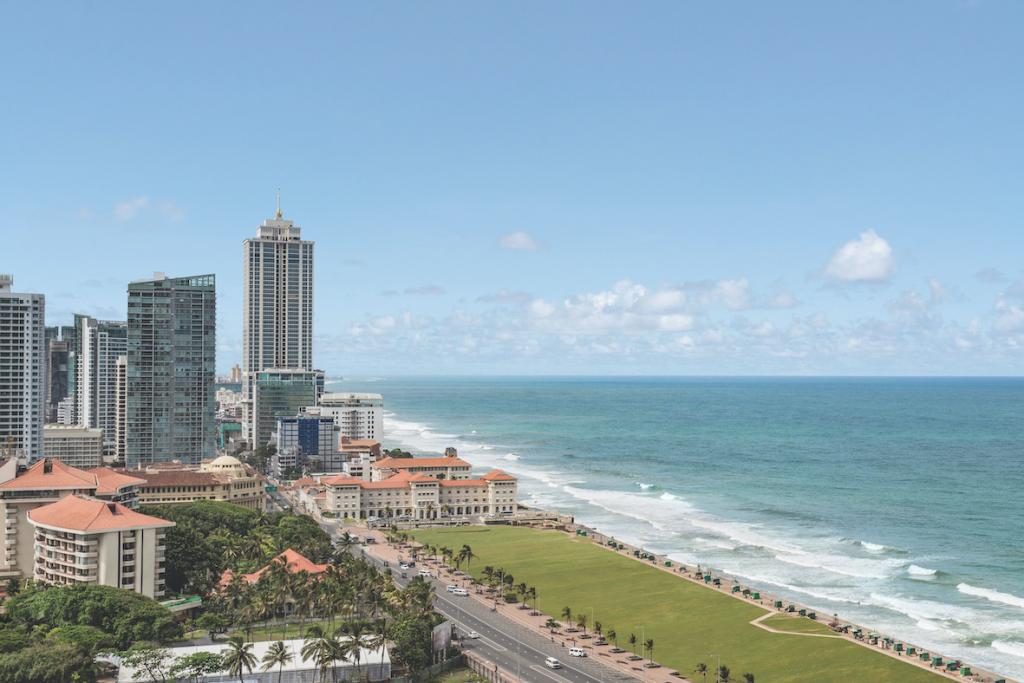 Where to stay
Galle Face Hotel
One of the iconic hotels of Sri Lanka is definitely the colonial Galle Face Hotel. The location right by the coast is ideal and the city is within walking distance. Or at least a tuk tuk ride away. Most rooms have the view of the ocean and you can fall asleep to the waves crashing. If you end up staying somewhere else, you should at least make time for afternoon tea on the veranda. 2 Galle Road
www.gallefacehotel.com

Shangri-La Hotel
Further down the road, Shangri-La is conveniently located. The high rise building will guarantee  stunning views of The Indian Ocean or the city and the pool is divine as an urban oasis. This is the hotel for you, if you prefer a more modern feel. The hotel has an excellent spa if you want to speed up the decompression phase even more. 1 Galle Face
www.shangri-la.com/colombo/shangrila/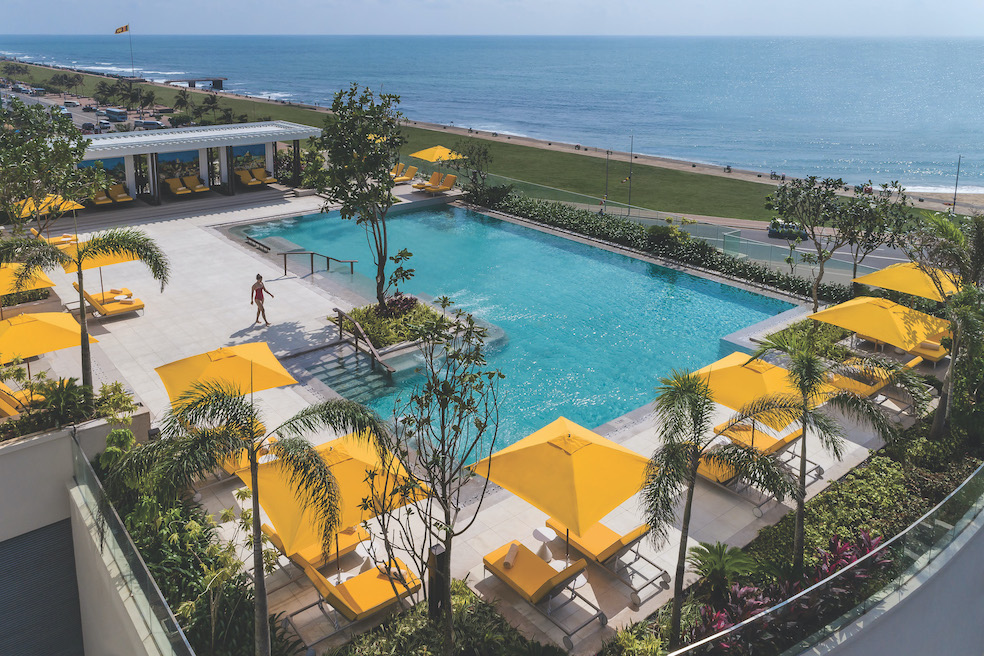 What to do:
Pettah Market
I love going to markets when travelling. You get a great sense of the city and the locals when visiting markets. Pettah Market is rather large and spread out over a larger area. It is divided into areas each with its own focus such as electronics, food, clothing etc. The food market is a treat. The flavours, the aroma and the colours of the produce and street food. Everything is super fresh and there is a lively atmosphere of locals shopping ginger, chili, spices, fruits and vegetables.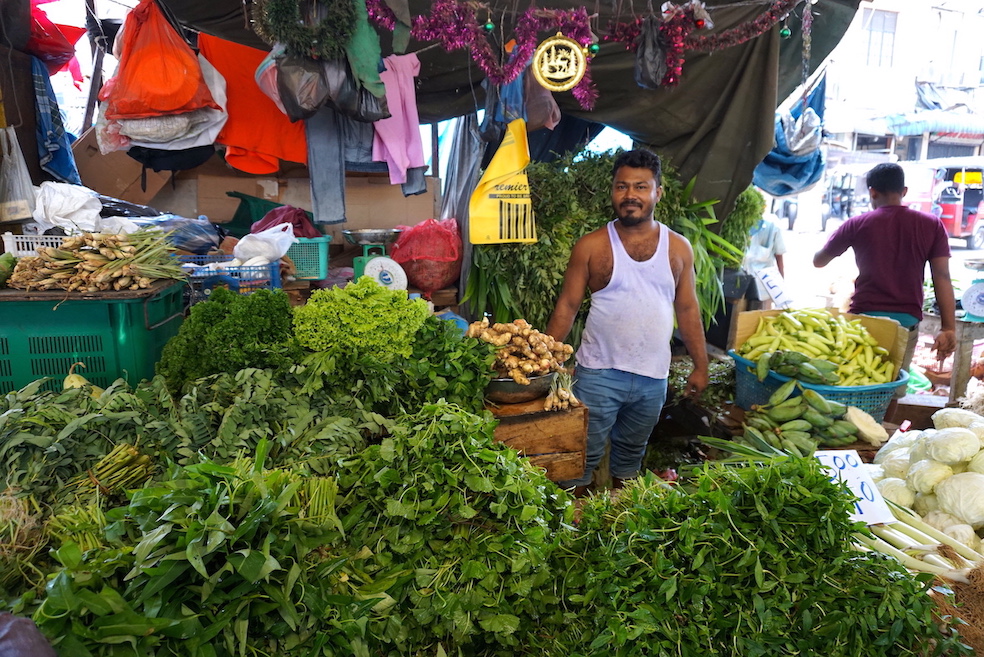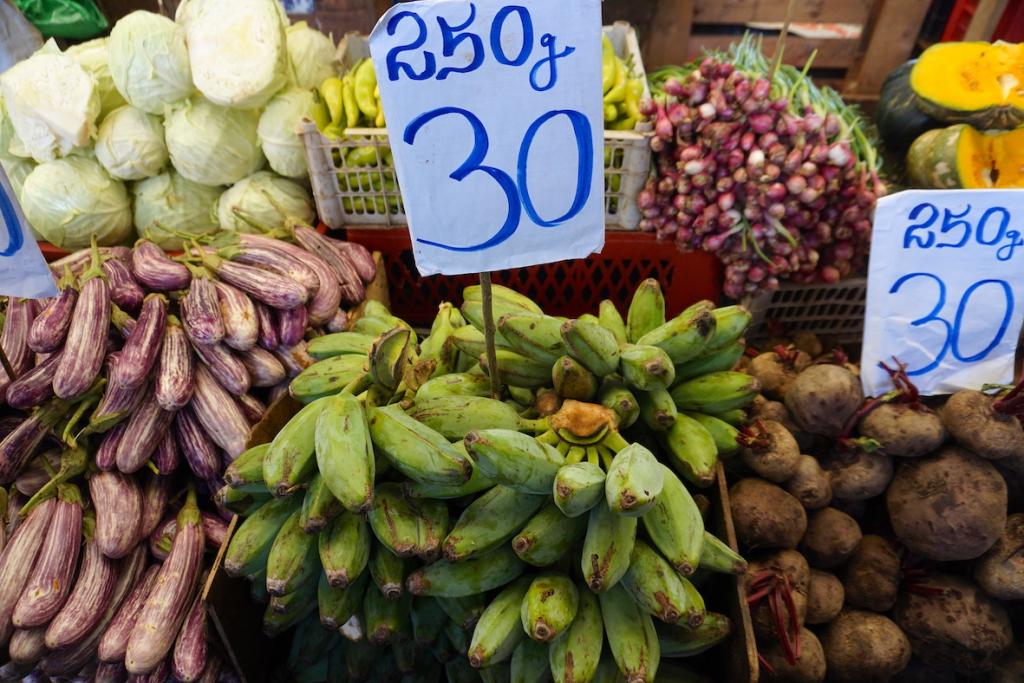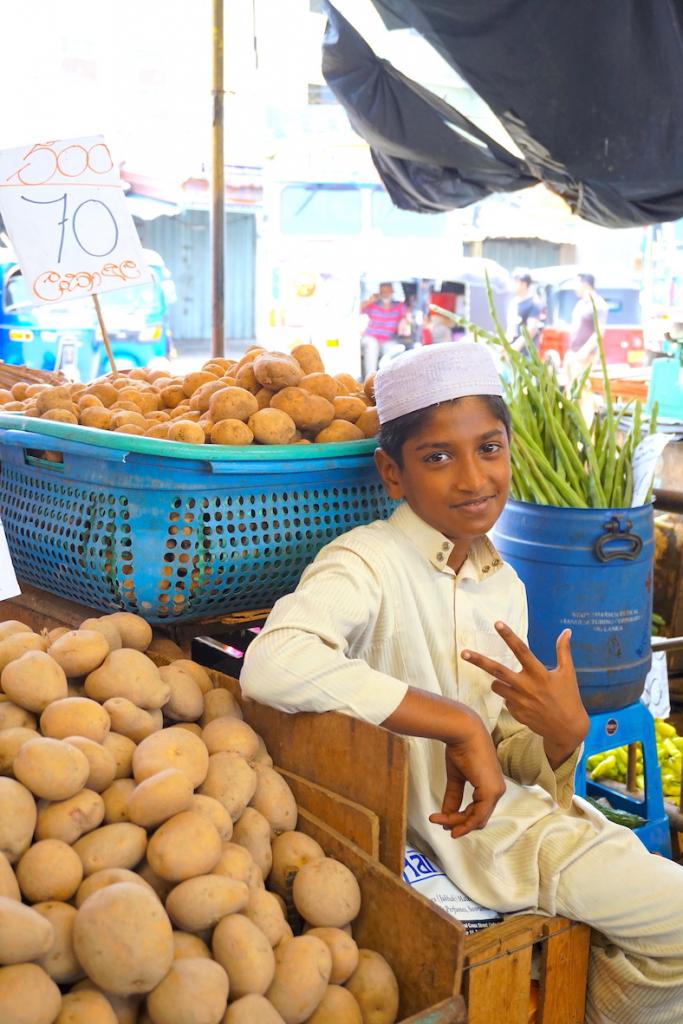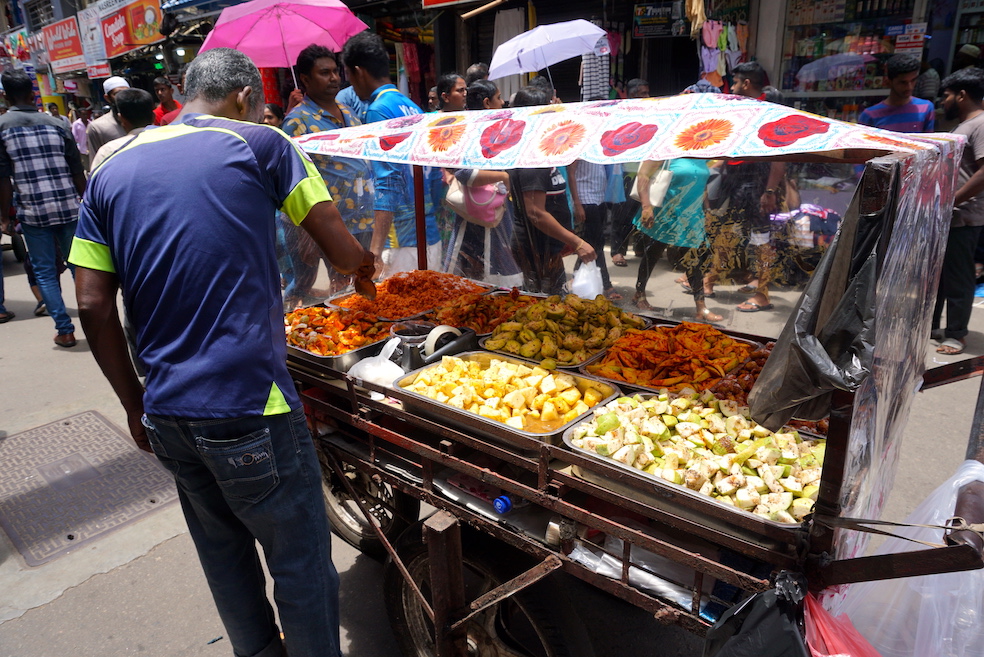 Jami Ul-Alfar Mosque
This incredible mosque in its red and white grid is by now an iconic landmark for Colombo. Although, it is at the present time closed for visitors, it is still a treat to see from the outside. It is located in Pettah Market, so there is plenty of other places to check out around the mosque. Go to the newsstand at the side street for the best picture of the mosque. 228 2nd Cross Street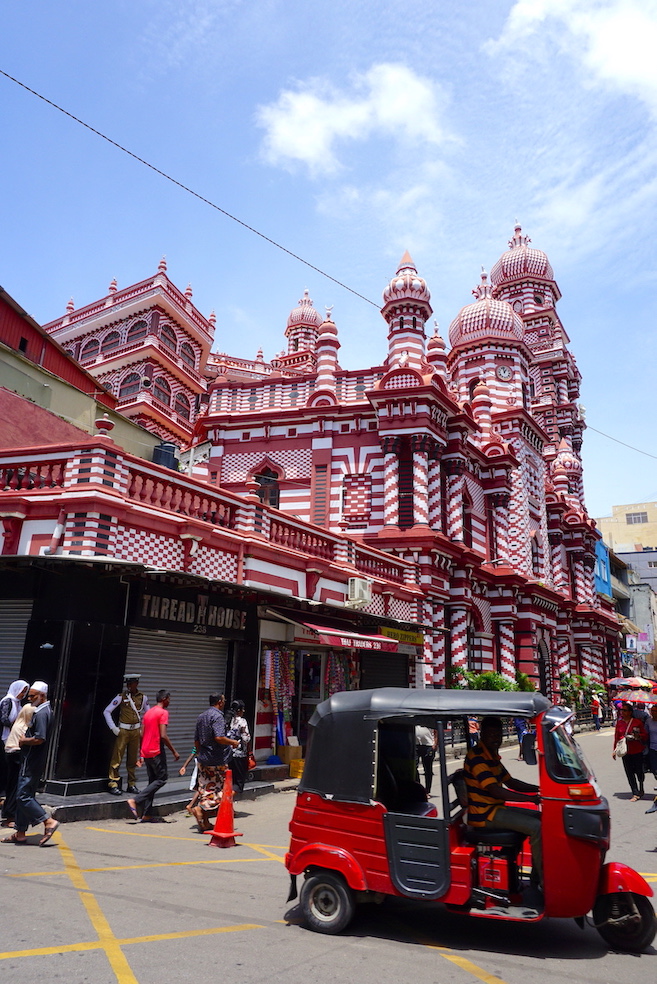 Architectural tour
The late architect Geoffrey Bawa is the pride and joy of Sri Lanka. And with good reason. He has designed amazing houses and buildings across the country. In Colombo, you can visit his house No. 11, which is a traditional Sri Lankan house but kept in his favoured black and white colours. The entrance is a garage, where his old Rolls Royce is parked. Architecturel Digest has compiled a great list of buildings to check out in Colombo here. No. 11: 3, 11 33rd Lane

Gangaramaya Temple and Seema Malaka
It is one of the biggest temples in Colombo and is actually located two different places but within walking distance. Make sure to do both. Seema Malaka is also designed by Geoffrey Bawa and located right on a lake in the middle of the city. 61 Sri Jinarathana Road & Sir James Pieris Mawatha
www.gangaramaya.com

Where to eat
The Gallery Café
Geoffrey Bawa is unavoidable! His old office building has been turned into a restaurant/shop and is a must on every trip to Colombo. The restaurant features an open courtyard with furniture kept in black and white. The food is delicious. I would stick to the local dishes and make sure to order a black pork curry. 2 Alfred House Road
www.paradiseroad.lk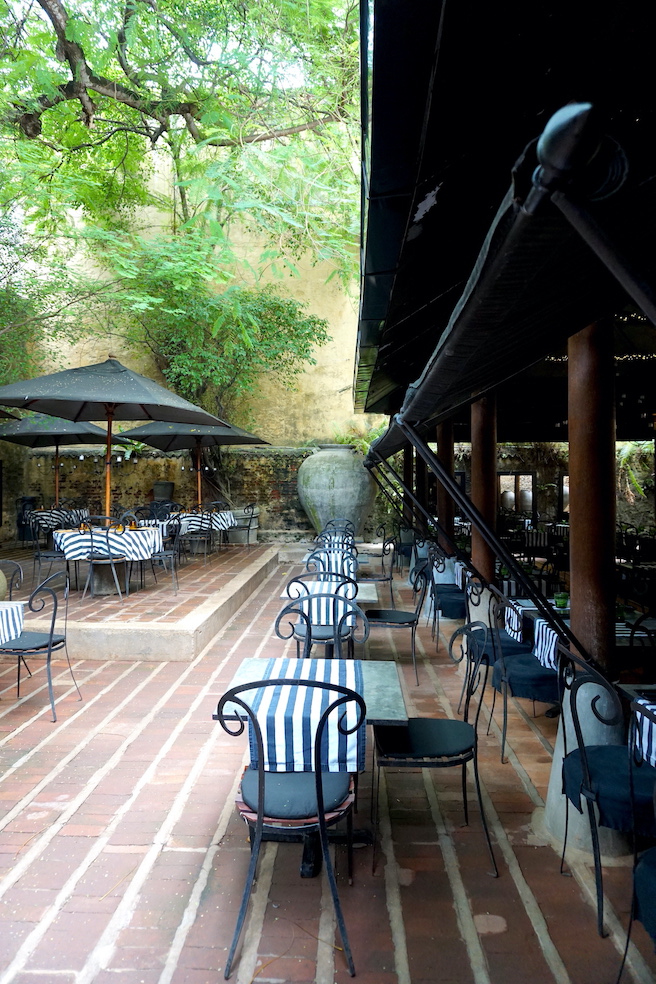 Botanik
Located close to the two above mentioned hotels is Botanik. The rooftop restaurant and café is a great kickstarter to an evening out in Colombo. The views are divine and the cocktails are incredible. Many of them are created with local spirits and fruit. Try something new – it is recommendable. 7 Hospital Street
www.botanik.lk

Park Street Mews
In a cute sidestreet is located a number of restaurants and bars. Quiet during the day and perfect for lunch – and in the evening the street lights up and is the place for a fun night on the town. One of my favourites is Chambers, which serves delicious Middle Eastern cuisine. Which – you might have figured out by now – is one of my international cuisines. 50/1 Park Street

Where to shop
Urban Island
This store features some of the best local design with both fashion and crafts. There is a focus on sustainable design produced by artisans around the country, so by shopping here you are supporting local unique talents. A lot of the designers are graduates of Colombo's own design college AOD. 181 Srimath Anagarika Dharmapala Mawatha
www.urbanisland.lk

The Design Collective
Having just opened their second store, both stores are great outlets for a local fashion fix. This will be a good place to find a new bikini before heading to the beautiful beaches on the south or east coast. One of the two owners, Shahili Gomes-McCoy, used to live and study in Denmark. Always a treat to meet someone abroad, who loves Denmark as much as I do.  28 Stratford Avenue & 70 Rosmead Place
www.thedesigncollectivestore.com

When to go:
The weather is nice and warm all year round. However, there are a risk of rain during the monsoon season from May to August. I was there in August and stayed clear of the worst rain showers, so nothing is set in stone. 
How to get there:
Most major airlines like Qatar Airways, Emirates and British Airways fly to Colombo. 
Why:
The food is amazing. The city is cultural hub and make for great urban exploration. It is also a great gateway to the rest of the country. And this Colombo City Guide will hopefully show you why to go!