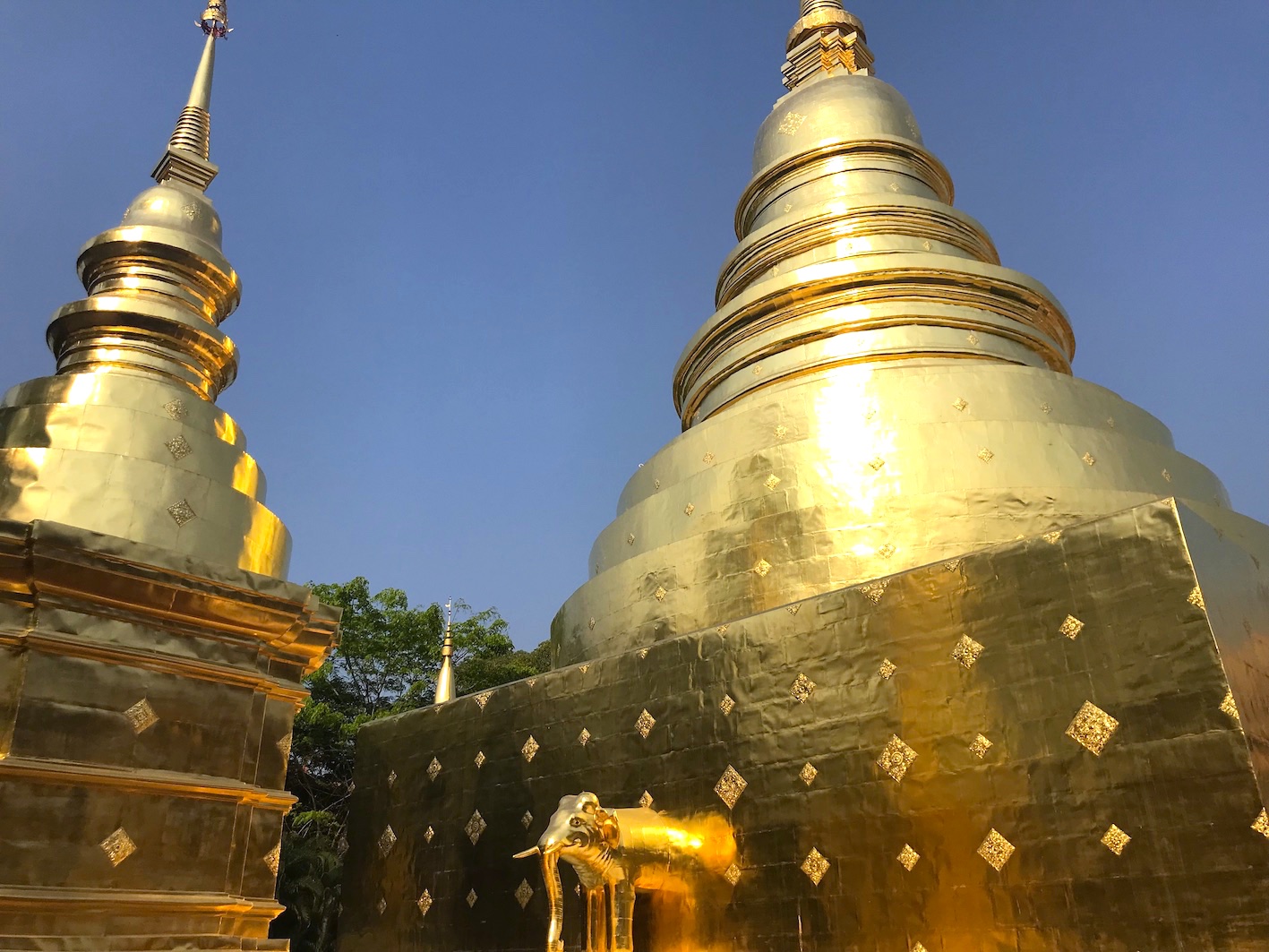 How to spend 24 hours in Chiang Mai
Anne Christine Persson, Friday 30 August 2019
Travelling to the north of Thailand and looking for tips on how to spend 24 hours in Chiang Mai? Last year, I was invited on a trip by Tourism Authority of Thailand and Qatar Airways to experience this unique northern Thai city.
Many travel to this city as a stepping stone to the surrounding jungle. Chiang Mai has lots to offer and is a great place to kick your heels and enjoy some amazing food. It is the second largest city of Thailand, but it has the feeling of a much smaller and cozier town. Well at least if you focus on the old city, which is closed in by a fortification, which dates back to the 13th century. Although it has been rebuilt a couple of times since then. Chiang Mai is easy to navigate and you quickly get a sense of the city. Especially if you walk around the city or jump in one of the classic tuk tuk.

Here are some tips on how to spend 24 hours in Chiang Mai.
Temples
Some of the major sights are the buddhist temples and there are plenty of them. My favourite was Wat Phra Singh. The temple features a famed Buddha statue and a golden Chedi featuring four elephants. One on each side. Walking around the rather large grounds of the temple and seeing buddhist monks scurrying around is quite spectacular.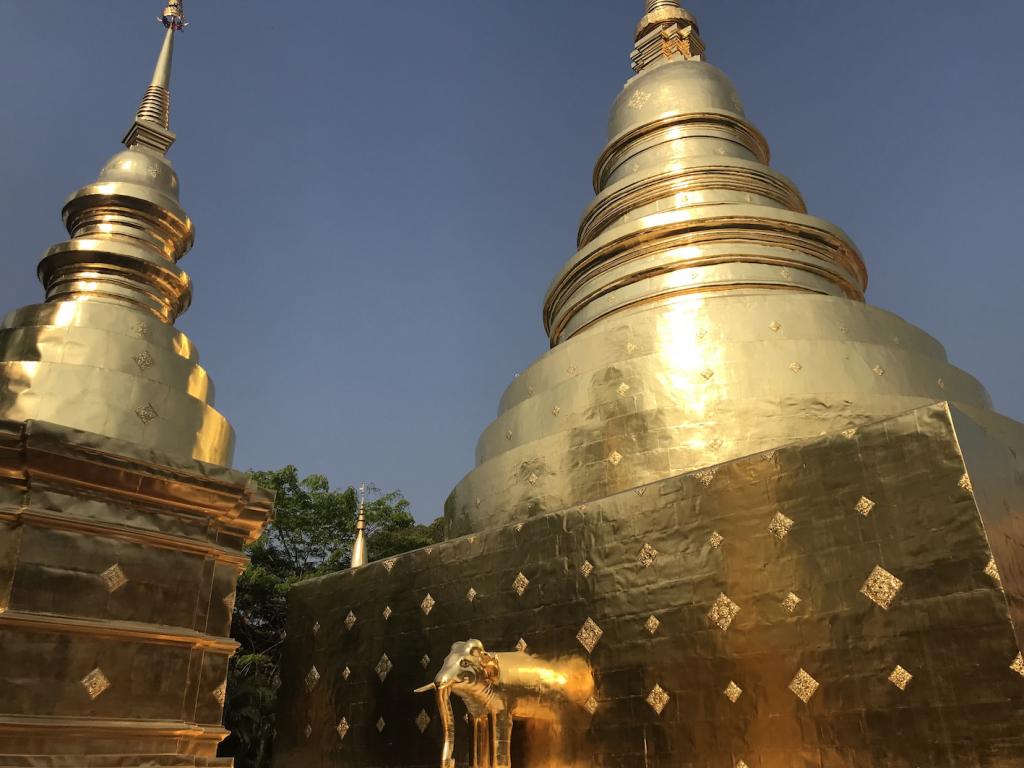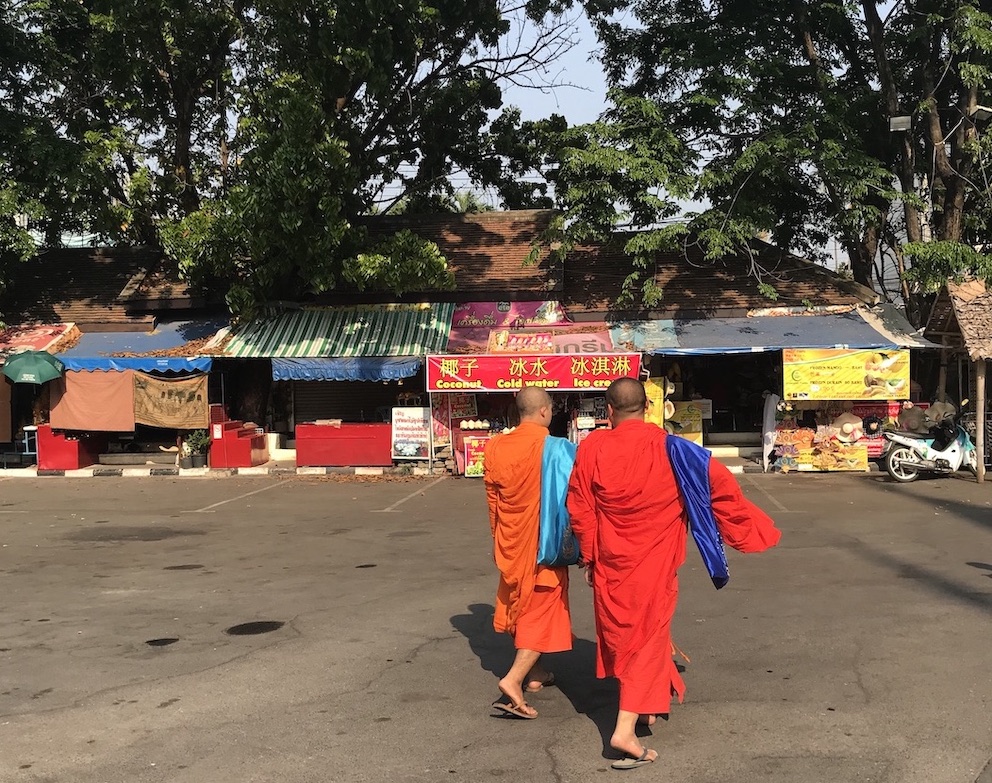 Loang Him Kao & lunch at Meena Rice Based Cuisine
It is a little drive outside the old city by the Kao River in Sankampaeng District. A village with a tradition of arts and crafts by the Mon community. You are able to buy products or you can even create your own pieces. We participated in a indigo colouring workshop and created my own indigo scarf based on old dying traditions. Afterwards, we had lunch a short walk down the road at the lovely Meena Rice Based Cuisine. Just the presentation of the food was incredible and everything was so flavourful and delicious.

Rachamankha Hotel
The hotel is ideally located in the city centre and is a small oasis during the hot afternoons. The architecture of the hotel is inspired by both Chinese architecture and Thai building practices. This is the perfect spot for a cup of afternoon tea or a refreshing cool beverage by the pool.
www.rachamankha.com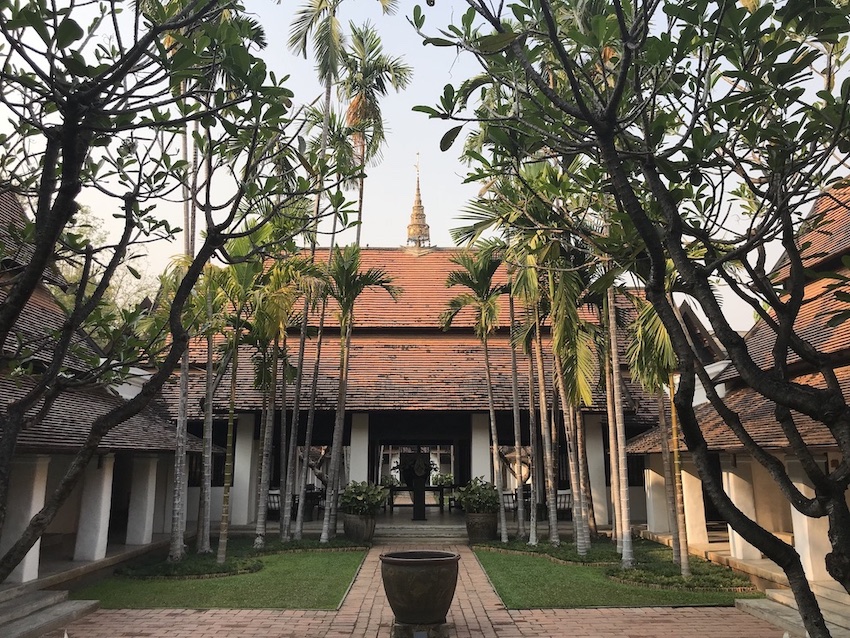 Ton Lamyai Market and Warorot Market
Here you will a multitude of street food, fresh flowers, fruits and vegetables and all kind of things you did not know you needed. You can spend hours walking around the market and getting lost between rice, gold and children's clothing. After a few hours at the market, you will be hungry again (after lunch) and you should try Thai street food. Be wild and try some of the local Northern Thai specialities. The famous Northern sausage, curry noodles and chili dips come highly recommended.

Thai boxing
A great way to end a day in Chiang Mai is to take in a thai boxing match. It is probably an acquired taste, but it is a fun and local activity to watch. Hanging out with a mix of locals and tourists while seeing both men and women fighting for the win is oddly entertaining. Take in a few matches drinking ice-cold Singha or Chang beer at Thaphae Boxing Stadium.

Shangri-La
Spend the night at the Shangri-La hotel and make sure to get a room at one of the top floors, so you have the view of palm trees and the pool. Wake up early, enjoy the buffet style breakfast and spend a few hours by the pool before heading off.
www.shangrila.com