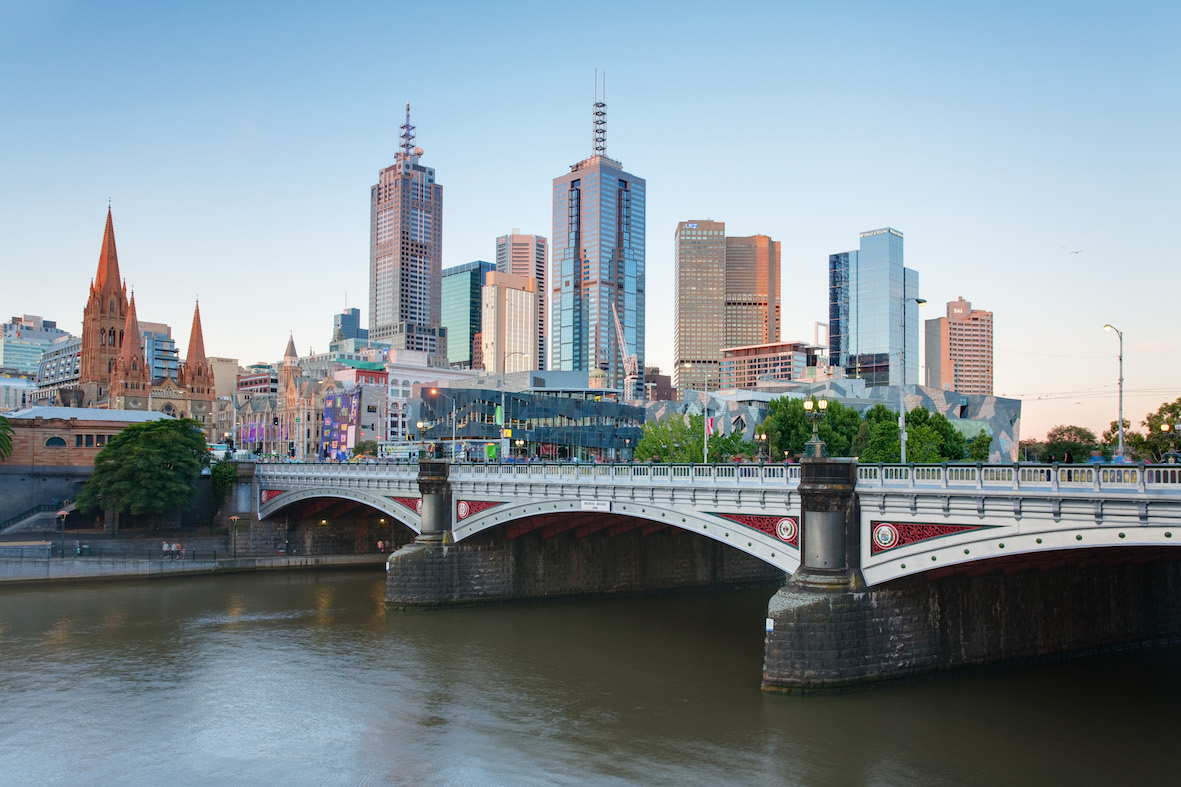 Insider's City Guide Melbourne
Anne Christine Persson, Sunday 21 May 2017
Insider's City Guide Melbourne is authored by my Danish friend down under Rasmus Sandberg Sloth. Rasmus relocated to run his own fashion agency North Collective and online fashion store featuring some of the best Danish brands. When he is not introducing Danish fashion to Australia, he is channeling his inner Picasso and is quite the artist. And he has now lived in Melbourne long enough to be quite the insider of this lovely city in the south.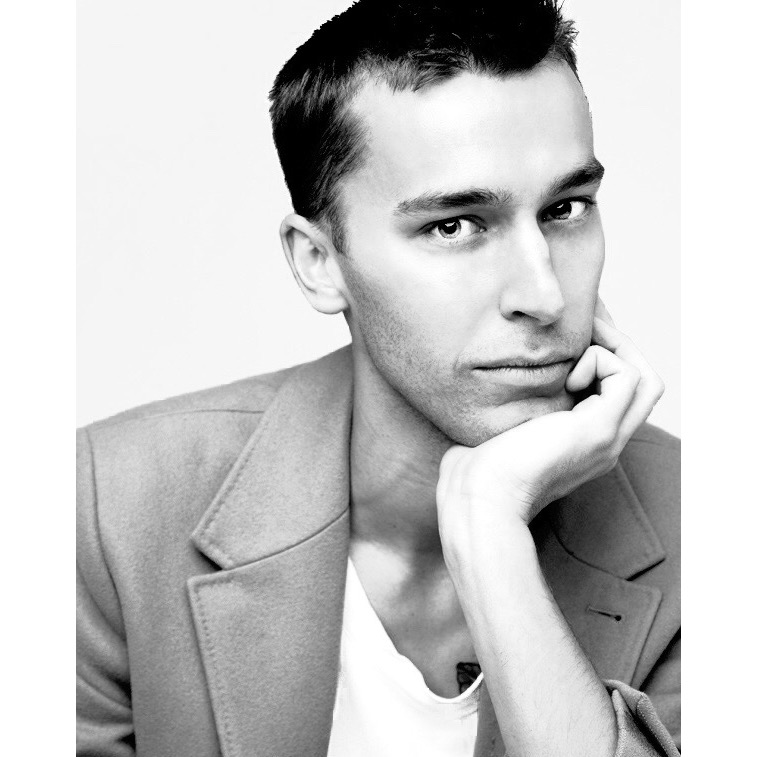 Melbourne is the one city in Australia where flip-flops and budgy smugglers are not common sights on the sidewalk. This city, on the other hand, is bursting with art galleries, street art exhibitions, quirky coffee shops, and gourmet food experiences. And most importantly unique and inspirational street style.
WHERE TO STAY
QT Melbourne
Entering the lobby at the QT Melbourne you are immediately captivated by a giant greeting peacock. The initial instagram frenzy is only enhanced as you move around the industrial chic furnished hotel. The rooms are airy and minimally decorated, and more importantly offers a whiff of freshness thanks to the complementary bath products by New York crème kings, Malin & Goetz. With high-end international fashion boutiques and local designer shops scattered in the near proximity, and flanked by restored art-deco buildings, this place is the perfect base for exploring the many nearby laneways and adjacent suburbs, just a skip and a tram stop away. 133 Russell St, Melbourne CBD 3000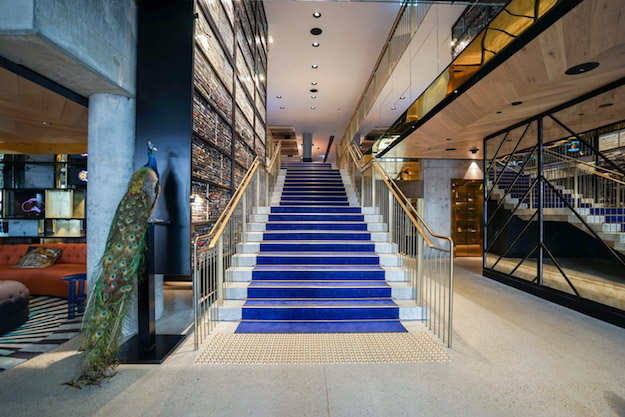 The Laneway House
If you are travelling as a group, or a couple of couples, booking through Airbnb is always my preferred option. Melbourne is full of exceptional houses that give you a more local and authentic travel experience. The favourite suburbs to live in outside of the Melbourne CBD counts Prahran, South Yarra, Windsor, Collingwood, Fitzroy and St. Kilda.
My favourite Airbnb is located in one of Melbourne authentic street art laneways, right off the iconic Greville Street in Prahran, where coffee and vintage shopping is not something you do, it's a lifestyle. The house features wall hung art from some of the most renowned Australian street artists from Sofles to Adnate. All in all, it's the ideal way to enjoy the truly relaxing and friendly buzz of Melbourne amongst true Melbournians. 31 St. Edmonds Road, Prahan 3181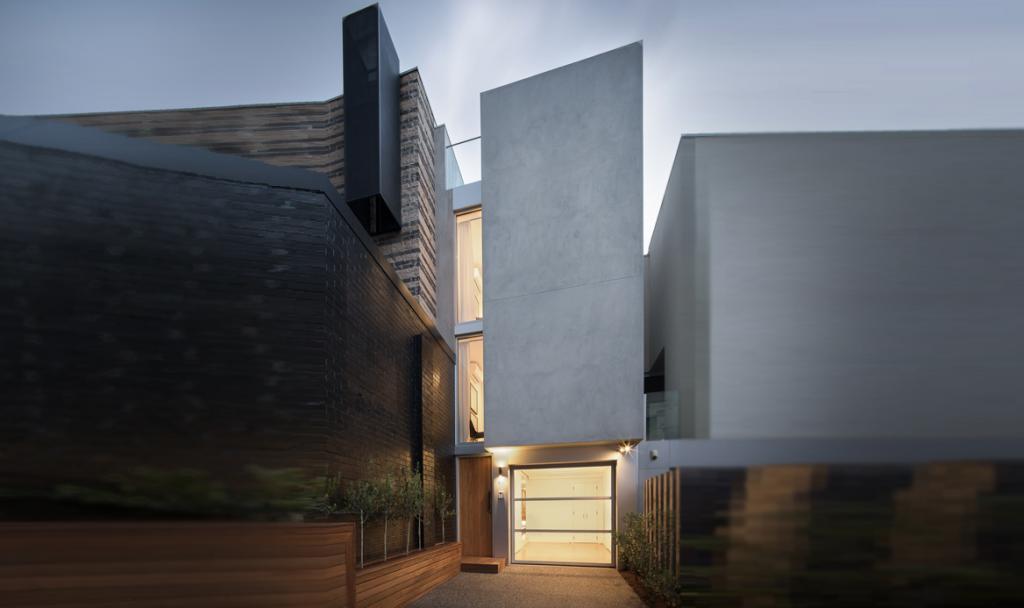 Where to eat
Melbourne is the foodie city of Australia. Ask anyone in Sydney about restaurant recommendations, and they will reluctantly name my own personal favourites – funnily enough, all based in Melbourne.
Attica
Being amongst the 50 best restaurants in the world (more precisely no. 32), it comes as no surprise that eating at Attica is almost worth a trip to Melbourne by itself. New Zealand born chef Ben Shewry reinterprets Australian cuisine using locally sourced or street-harvested produce in combination with Australian native herbs and outback wildlife – and it's delicious.
Attica is fine dining in a casual, comfortable ambience. It delicately captures Melbourne lifestyle and Australian heritage on a plate, and all is served with a side of humour. 74 Glen Eira Road, Ripponlea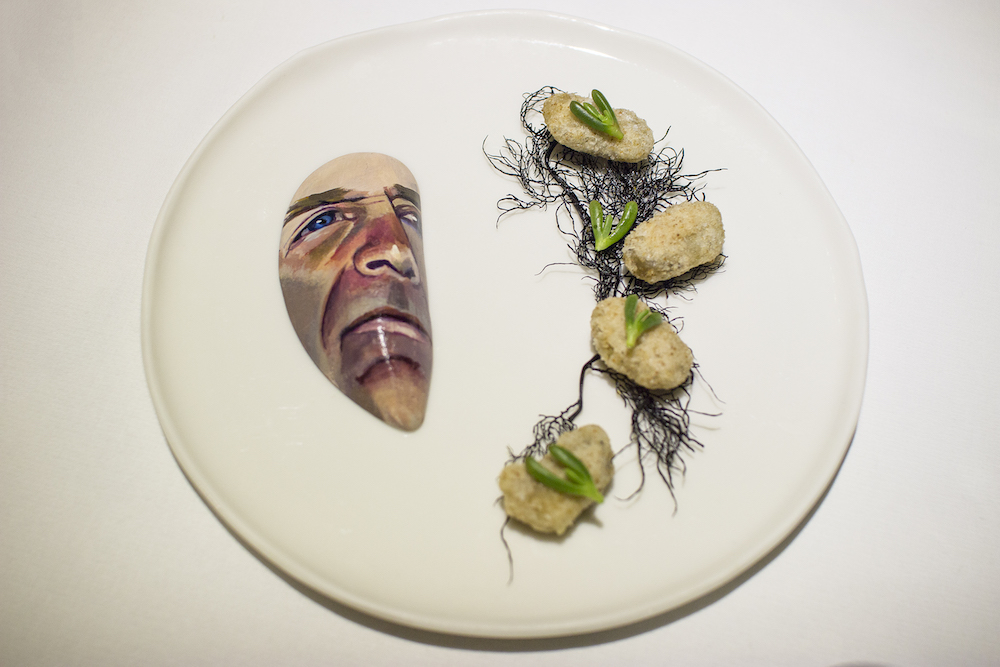 Estelle
Estelle is the golden-egg of Melbourne's grungy Northside. The menu presents authentic Australian cuisine – not pies or sausage rolls – but rather freshly chucked Port Philip Bay oysters, kangaroo and sizzling saltbush lamb.
The restaurant is intimate and homely, and all good things are further enhanced by the extensive wine list offering premium wines in abundance from local Victorian wineries.
If my keyboard has not drowned from continues drooling, let me share their humble location. 243 High Street, Northcote 3070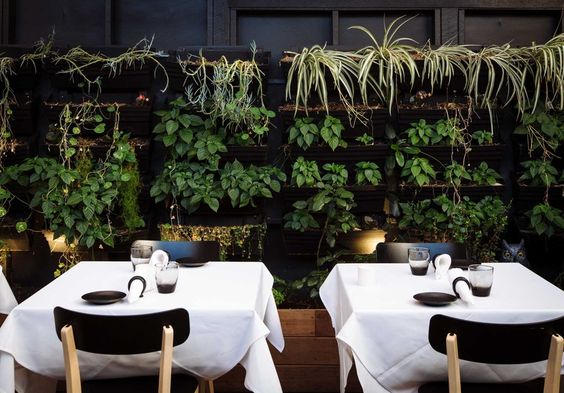 Minamishima
If you wish to experience Japanese cuisine at its finest, my theory is that you may not even have to go to Japan? Simply paying a visit to renowned Japanese sushi chef Koichi Minamishima's minimalist zen-sanctuary in Richmond, you will experience Japanese delicacies that make you ooze off into fairyland (Miyazaki-style).
The aforementioned ooziness could likely have something to do with the menu-paired 15 cups sake selection. Either way, it's euphoric. 4 Lord Street, Richmond 3121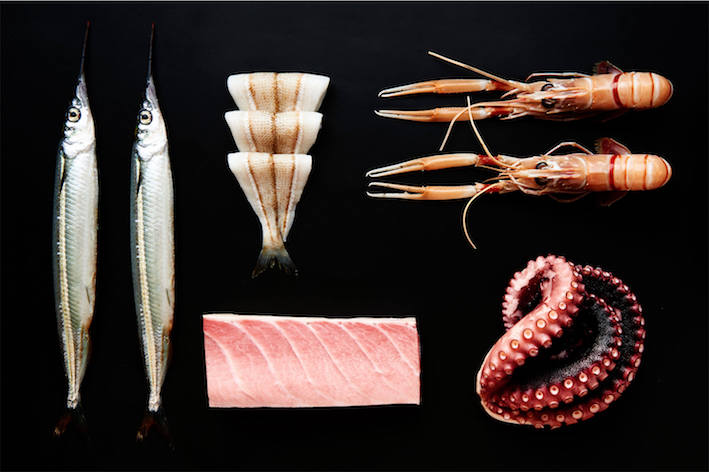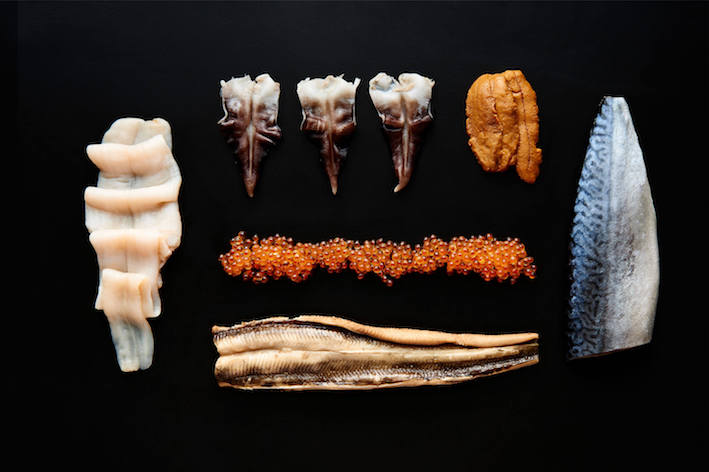 Supernormal
Supernormal is a sleek Japanese-fusion restaurant. It's is the perfect long-lunch destination tucked in one of the quieter laneways in Melbourne's otherwise bustling CBD.
Sit down, order your Kirin and enjoy favourites like the duck bao, lobster roll and the relaxed modern, well feng-shui'ed my I add, kawaii inspired interior. Beware, that before you know it, it's dinnertime, and you might just want to stay around for that as well. 180 Flinders Lane, Melbourne CBD 3000

What to do
Taking a deep breath of culture as a first step into any new city tends to be a favourite thing for me to do. It's a great way to awaken your senses prior to further exploration.
NGV
The National Gallery of Victoria is an airy oasis of contemporary art in the heart of the city. It presents a fresh, vibrant exhibition hall showcasing internationally renowned artists from Ai Wei Wei and David Hockey and is bound to awaken a spark in even those who suffer from museum 'lower-back-spasms'. 180 St. Kilda Road, 3006 St. Kilda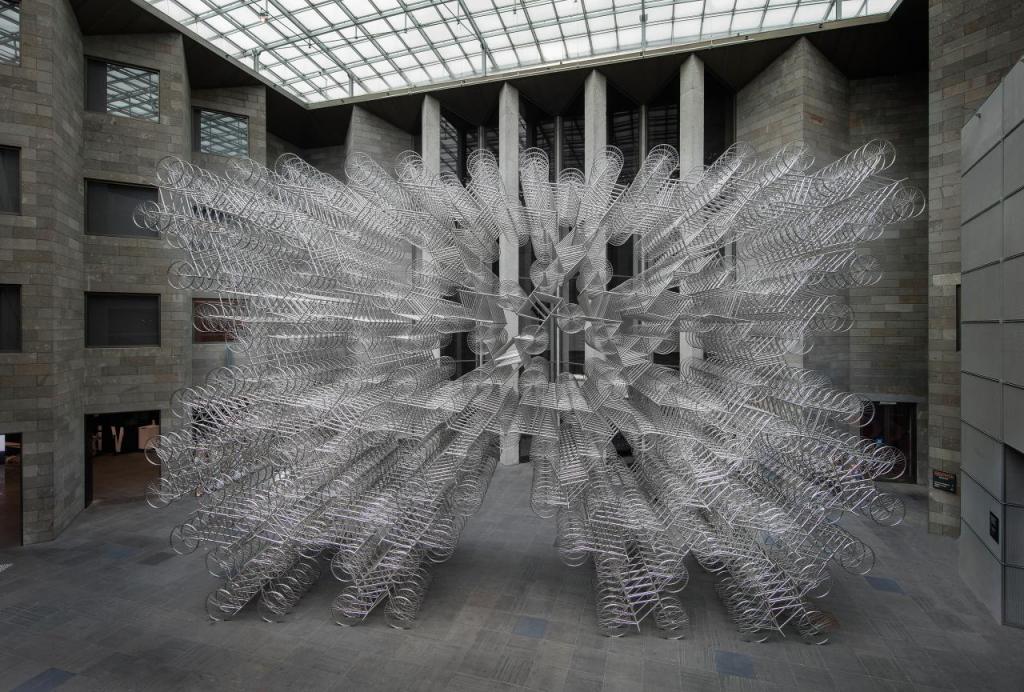 Street art
Melbourne is famous for many things – but one thing in particular stands out. Street art. Melbourne has bred some of the world's most famous street artists, and their works are continuously treasured by local councils and residents.
The street art of Melbourne is truly something else and it brings a certain something to the cityscape. Spending a day just wandering the streets, lanes and hidden passages, tracking down exciting street art, is a day I consider well spent.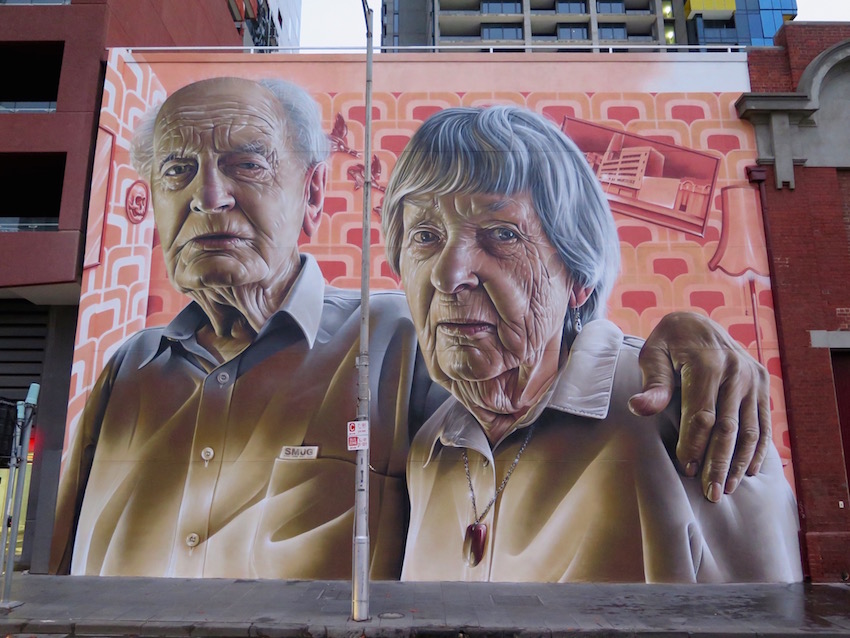 Where to shop
Aesop Store Fitzroy
Melbourne being the home of Aesop makes it almost sinful to not pay a visit to one of the many little boutiques scattered around the city. My favourite is the newly renovated, and highly instagrammable, Fitzroy location. Enter the serene space, and let yourself get lost in the mist of the unique perfumed vegetation of the Australian nature. It truly is a Melbourne highlight. 242 Gertrude Street, 3065 Fitzroy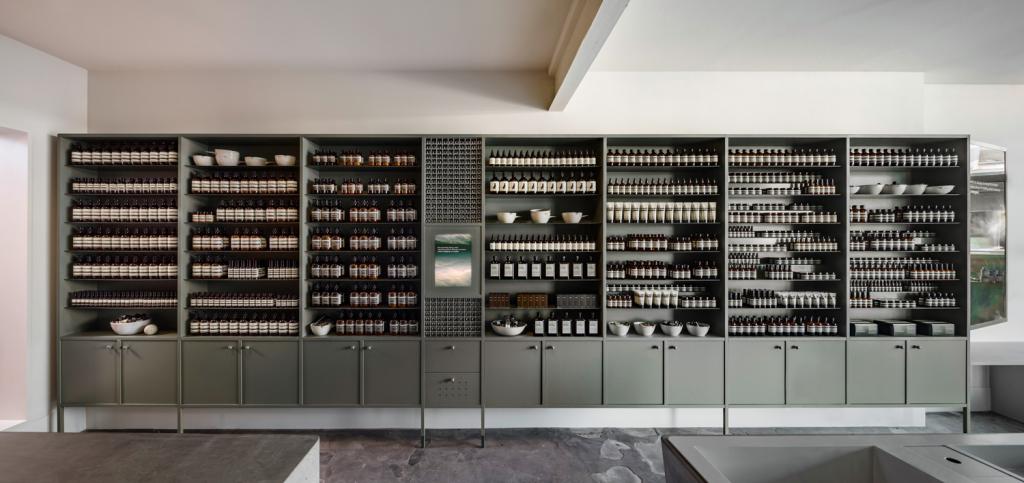 ACNE Studios
Visiting any new city, I never miss my chance to check out the exquisite interior design presented by all time favourite Swedish design house, ACNE. The perforated aluminium retail space designed by Andreas Bozarth Fornell is located in the Melbourne CBD and is certainly worth a visit – and of course a good excuse for some retail therapy. The Strand, 250 Elizabeth Street, Melbourne CBD 3000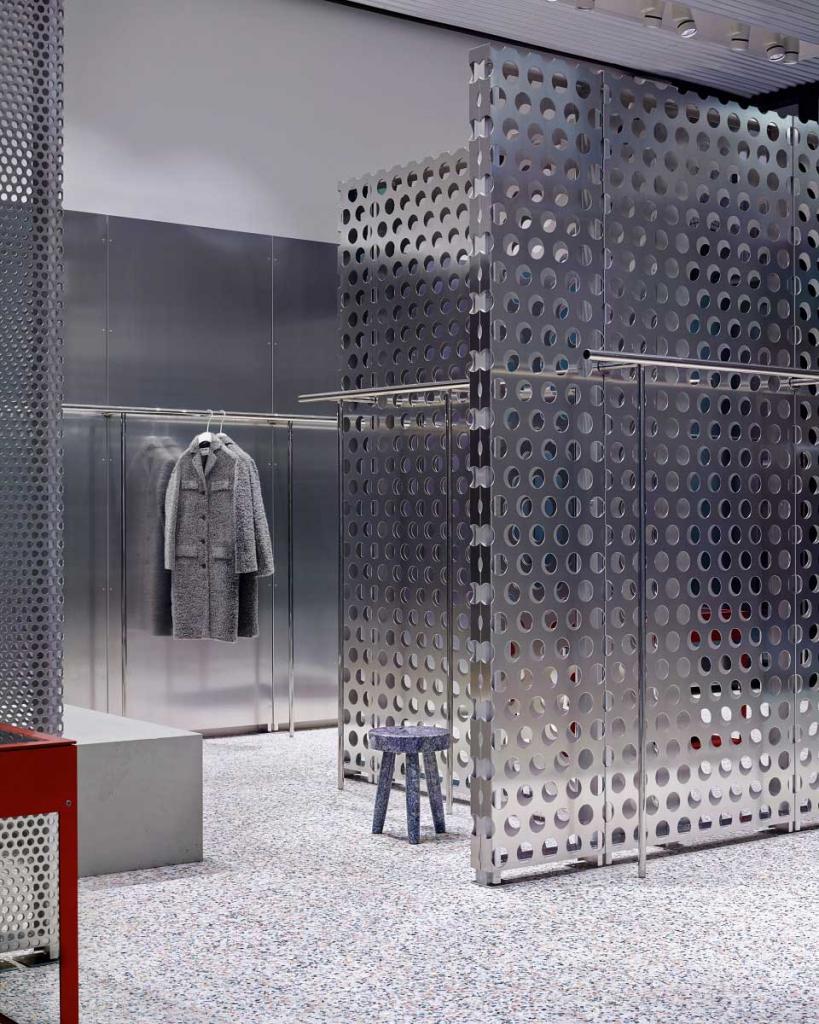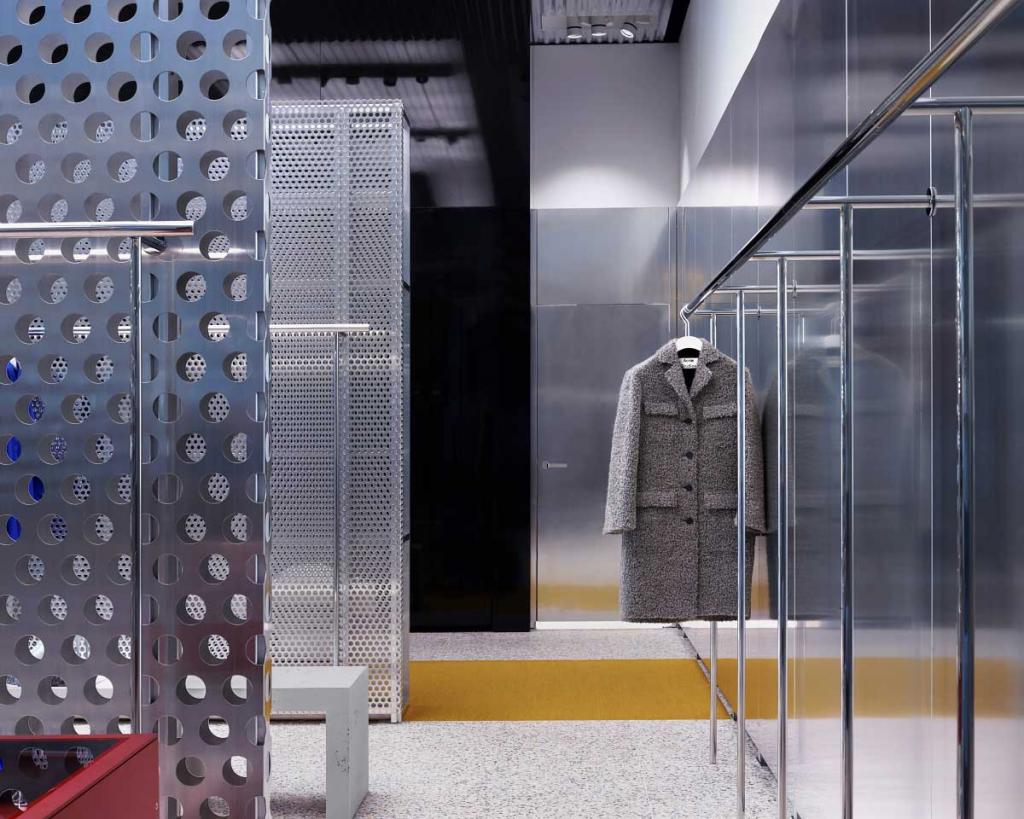 RM Williams
It's just boots right? No, it's culture! You almost cannot find an Aussie who does not own a pair of RM Williams. These handcrafted beauties are simply necessities down under (figuratively speaking) – and stylish not to mention. Whether used as cool city boots or outback work boots, they are a must-have.
And the best thing! You can book a consultation to have them made EXACTLY like you want them – and I mean EXACTLY! Fast fashion move over, and make room for genuine Australian craftsmanship! 180 Collins Street, 3000 Melbourne CBD