Weekend Getaway in Singapore on an Asian Escape
Anne Christine Persson, Tuesday 11 February 2020
Many people use the country as a stepping stone for the rest of Asia and Australia and it is the ideal spot for a weekend getaway in Singapore on an Asian escape. Singapore Airlines have great connections flying in and out of Asia, so it makes an almost inevitable place to visit at one point. But make sure to stay a few days. There is plenty to see and do and it makes the jetlag a bit easier with a stop over. 
I was recently invited by Singapore Airlines to visit Singapore and Malaysian Borneo. The stopover was a great way to explore a new destination. Despite the humidity, I was positively surprised by the country or should I say city? The city is the majority of the country. It is one of the neatest, cleanest places, I have ever been. And you have the feeling that the grass is trimmed with a nail clipper. The food, oh the food. You can – and should – eat your way through Singapore. The cuisine is influenced by Malaysian, Chinese, Indian and Indonesian food. It has literally taken the best of each. As a result, the food is insanely delicious.
Here are some of my tips for a weekend getaway in Singapore on an Asian escape. 
Weekend Getaway in Singapore on an Asian Escape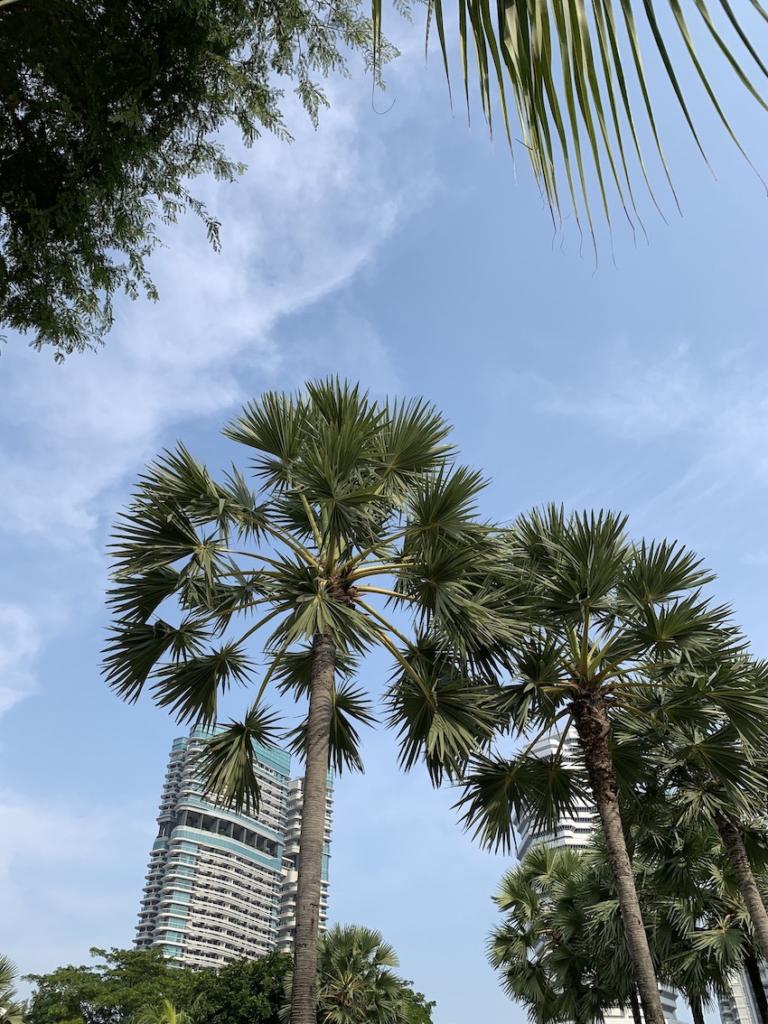 WHERE TO STAY
Raffles Hotel Singapore
If you are visiting Singapore, the ultimate place to stay is the iconic Raffles Hotel. Almost 150 years, it is one of the few colonial luxury hotels still in business. And it has just been renovated thoroughly. They have combined the traditional colonial design with local artisanal design. I would go to Singapore just to spend a weekend in one of their amazing suites, relaxing by the pool and enjoy the food at one of their many restaurants. The restaurants features both the Chinese, North Indian and French cuisine, even British in form of afternoon tea. 1 Beach Road
www.raffles.com/singapore/

Marina Bay Sands
Another unique place to stay is at the Marina Bay Sands close to Gardens by the Bay. The architecture is what sets the hotel apart from other hotels. Three column buildings with a Skypark on top, which resembles a boat or ship. The hotel features an indoor skating rink, international shopping and casino. Taking a dip in the infinity pool on top of Skypark is an amazing experience and you should be able to get the ultimate selfie. 10 Bayfront Avenue
www.marinabaysands.com

WHERE TO EAT
Food markets
Local food in Singapore is as mentioned divinely delicious. The best place to taste the flavours of the country is at one of their food markets. Lau Pa Sat and Newton Food Centre are two great examples. Make sure to try the different kinds of Satay like chicken, beef or lamb. Or dive into a chili crab, which is definitely a local speciality. Wash it all down with ice cold Tiger beer.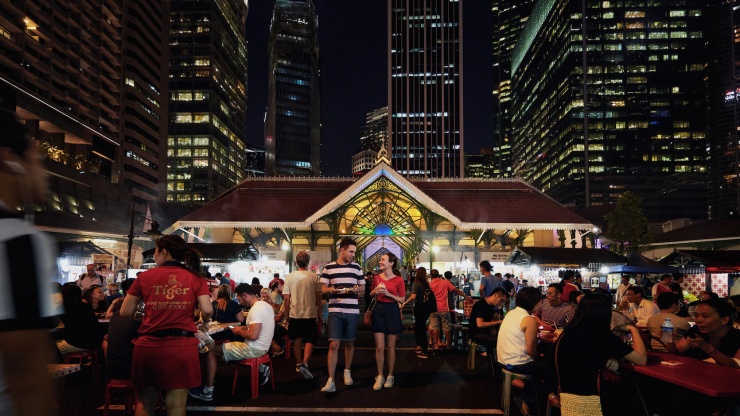 Candlenut
The Michelin starred restaurant Candlenut by chef Malcolm Lee focuses on the delicious Peranakan cuisine. We had a ten course tasting lunch menu featuring lamb satay, pork belly kueh pie tee and udang masak lemak nanas (pineapple prawn curry). I finished with a durian dessert – when in Rome… or Singapore in this case. The decor of the restaurant pays tribute to Peranakan design and due to its size, it feels a bit like a canteen with a chic twist. 17A Dempsey Road
www.comodempsey.sg/restaurant/candlenut

Clifford Pier
Originally the restaurant was a pier designed for cruise arrivals. Now it is a restaurant – owned by the Fullerton Hotel – with  a beautiful view of the harbour. The heritage of the place has been kept in the design but updated with a modern decor. Come during the day for lunch or brunch and enjoy the people watching of chic locals and tourists alike. Luckily, they too have kept their focus on the local Singaporean kitchen. We had a tasting menu and were treated to satay, spring rolls, deep-fried pork and mutton soup among other things. 80 Collyer Quay
www.fullertonhotels.com/fullerton-bay-hotel-singapore/dining/the-clifford-pier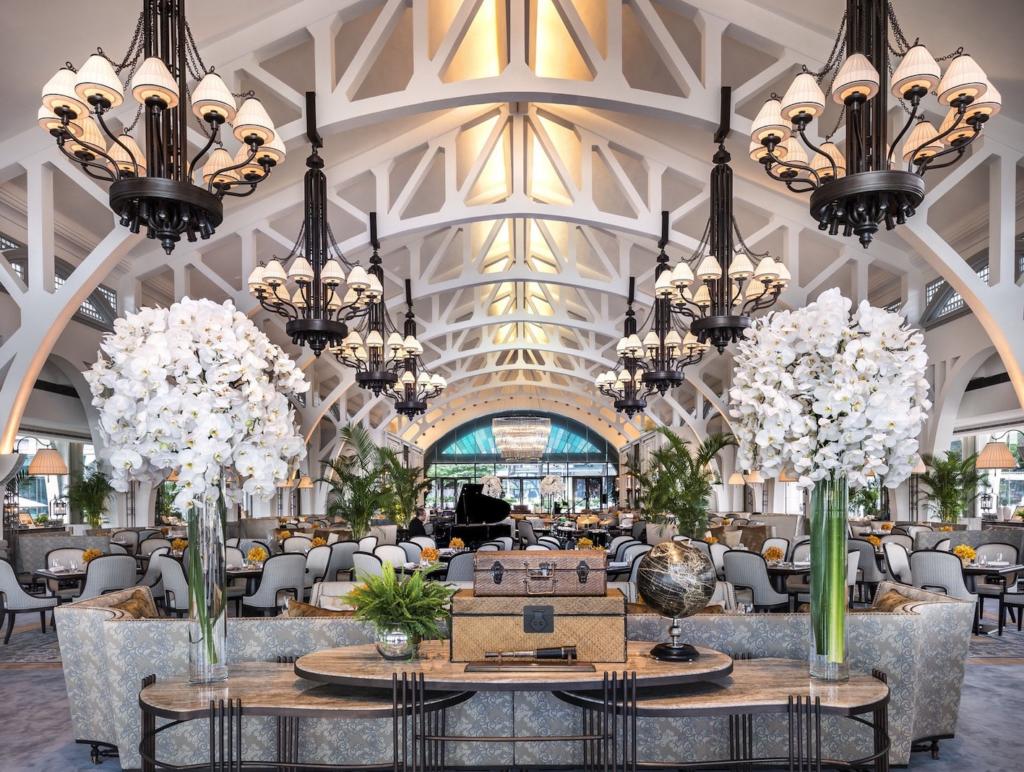 Long Bar
The Raffles hotel bar (or at least one of them), Long Bar, is home of the Singapore Sling. In the old days, the drink was invented here by the bartender Ngiam Tong Boon to accommodate women. At the time, the etiquette dictated that women could not consume alcohol in public. Ngiam therefore designed a drink to resemble fruit juice, hence the Singapore Sling. Furthermore, the tradition of throwing the shells from the peanuts on the floor has been kept. It is said to derive from the peanut planters, who came to the bar and just behaved as they would on the porches of their plantation. The bar is popular with tourists, so there is heavy queuing and the bar can be rather congested. Maybe grab a Singapore Sling in one of Raffles' other bars. 328 North Bridge Road
www.raffles.com/singapore/dining/long-bar/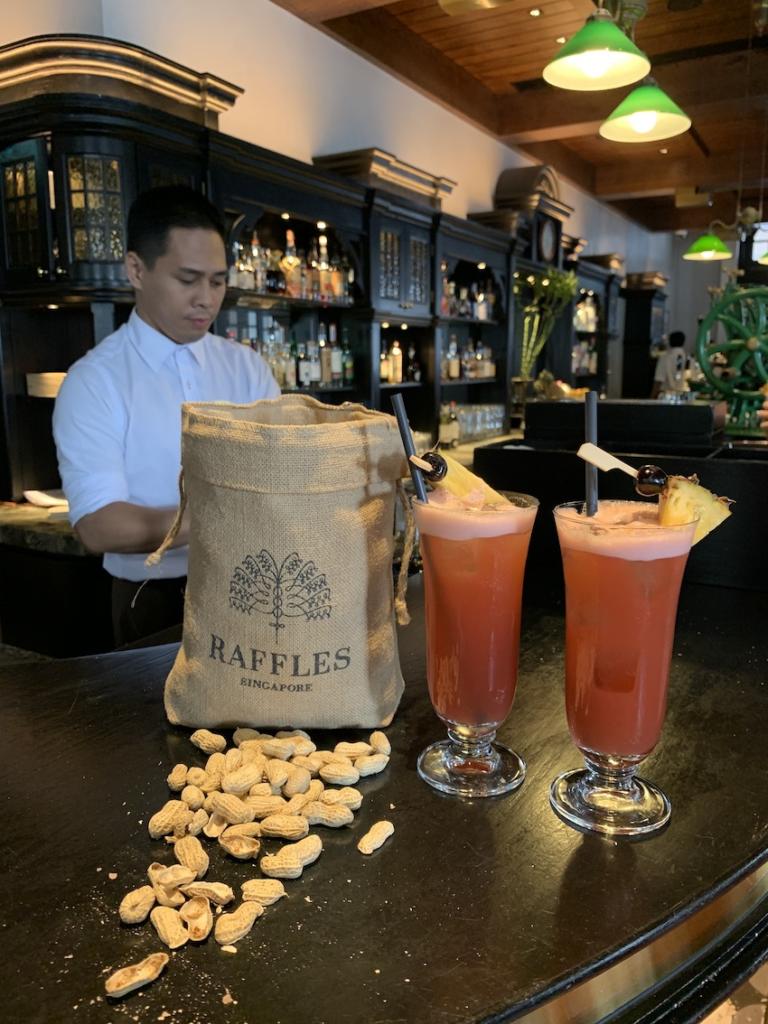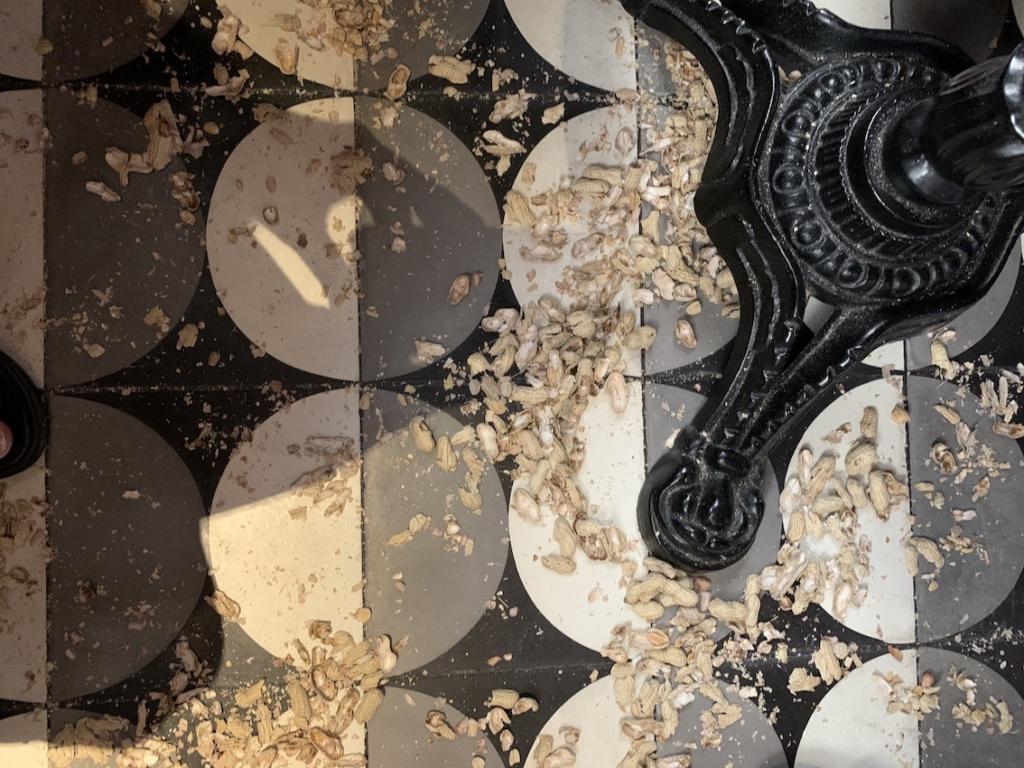 Atlas Bar
One of the most amazing bars I have been to, which is saying a lot. Located in an Art Deco building, Parkview Square, which is not that visible upon entry in the night time. And as you enter, a huge bar opens up. The bar has been decorated in the same Art Deco style and it is impressive. It is a celebration of the roaring 1920s and the Art Deco style of the elegant Jazz Age. It looks like the set of the Great Gatsby. 600 North Bridge Road
www.atlasbar.sg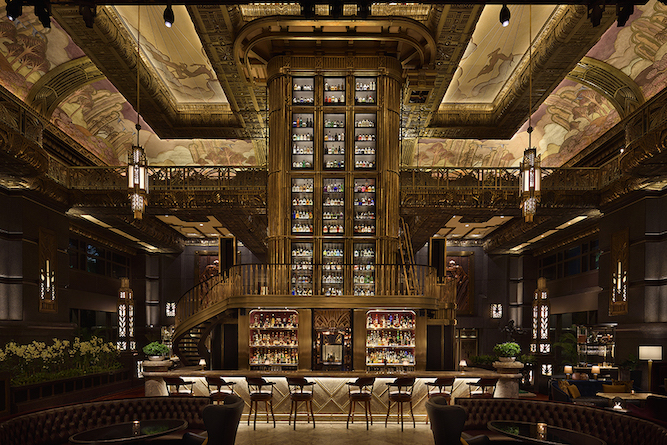 WHAT TO DO AND SEE
Gardens by the Bay
In the harbour, a nature park has been created spanning 101 hectares. Here are plenty of lush vegetation and ample opportunity to take a walk. During the evening, a light show takes place, which seems to attract every single person in Singapore each night. I am not a huge fan of light shows, but the area is quite cool. Two domes have been built. The Cloud Forest replicates the cool moist air of the tropical mountain regions with an abundance of plants, orchids, ferns and much more. The Flower Dome is the largest greenhouse in the world. It replicates the Mediterranean climate and has an astonishing amount of exotic flowers and plants. 18 Marina Gardens Drive www.gardensbythebay.com.sg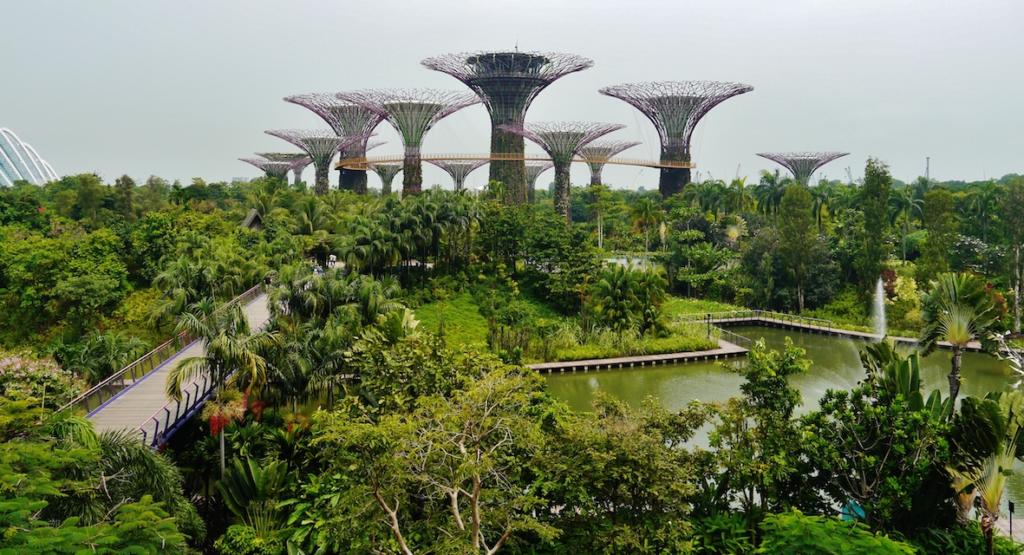 Singapore Sidecars
This is a fun way to experience a city. Seeing Singapore in Vespa scooters with sidecars. Driving around the city in vintage Vespa sidecars gave a new perspective on everything. Our chauffeurs were local Vespa enthusiasts and the best guides to the city. We stopped several times along the way and were told stories about the city. We only had time for a shorter trip, but they do longer trips around the city and have themed drives.
www.sideways.sg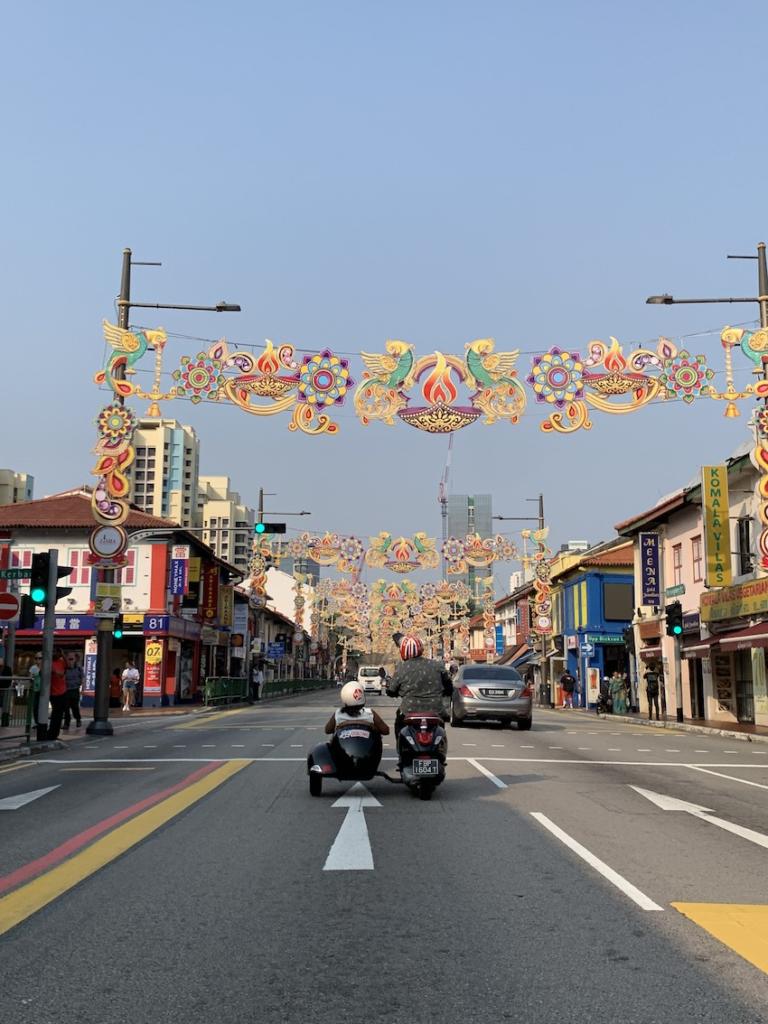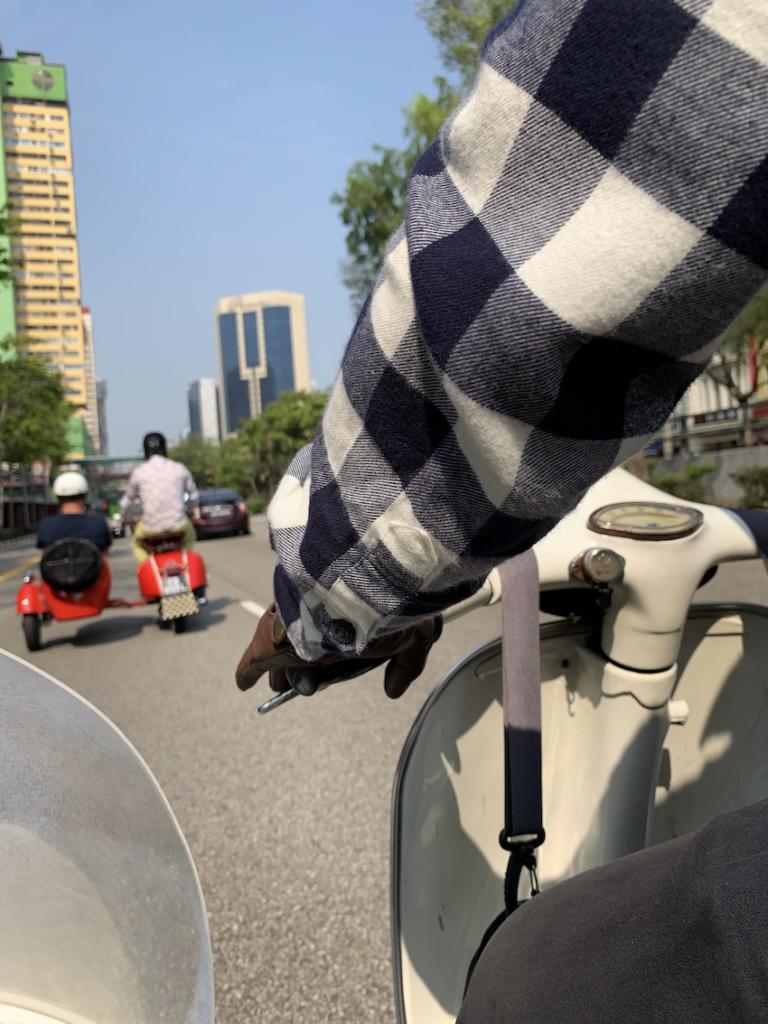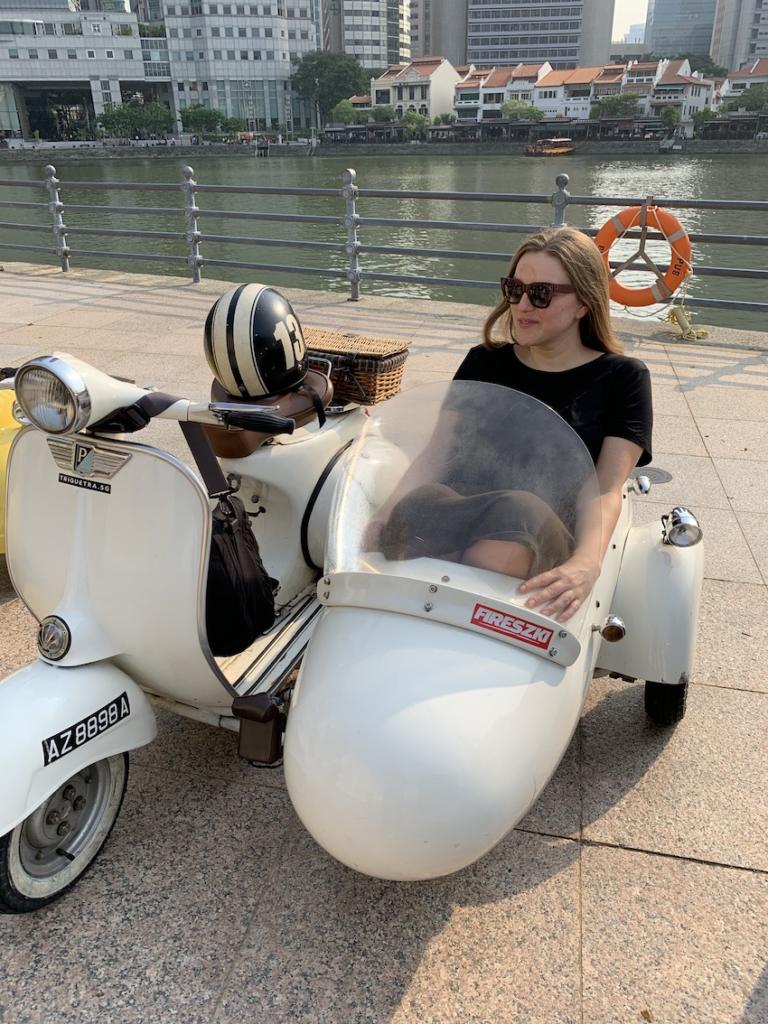 Neighbourhoods
Throughout the city, you will find historic neighbourhoods such as Kampong Glam, Chinatown and Little India. Each area contains historic landmarks, great restaurants and another side to the history of the city. The architecture is remarkably different with one or two storey buildings in comparison to the highrises of modern Singapore.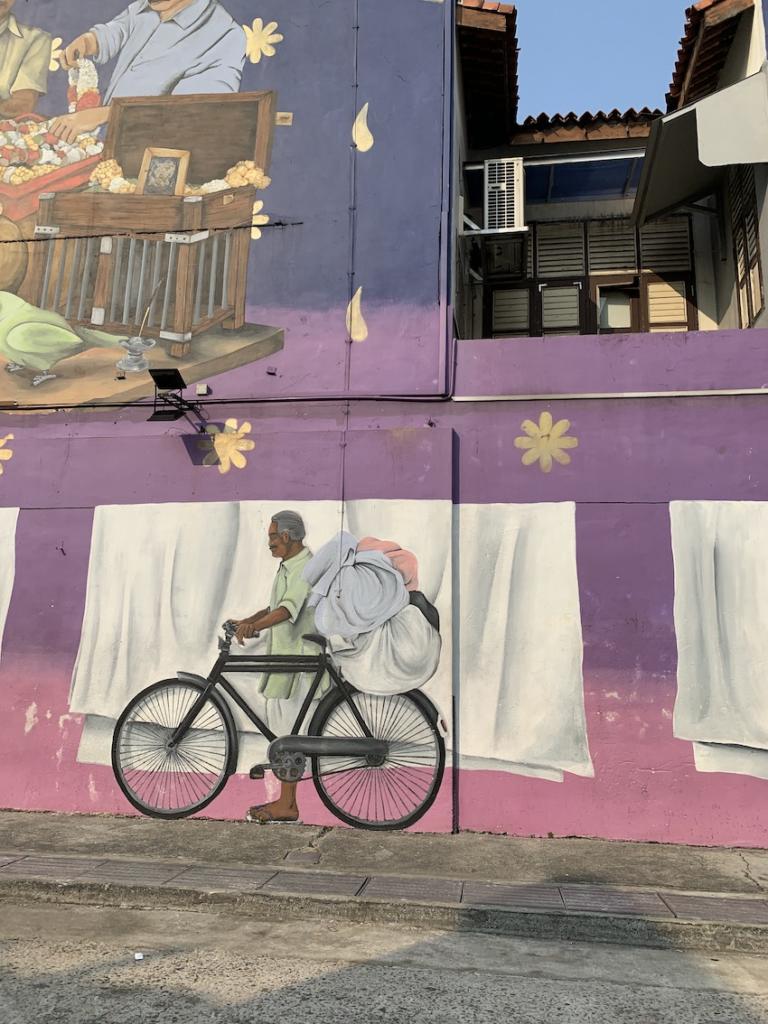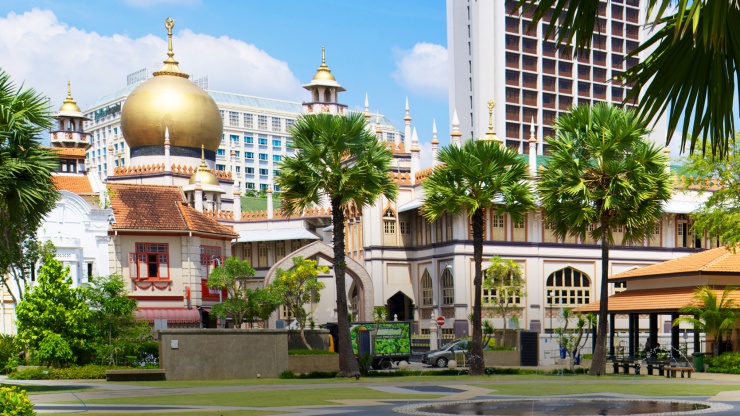 WHERE TO SHOP
We had very little time to shop, but just to give you a few tips. 
Orchard Road
Along Orchard Road, you will find a multitude of shops, malls and department stores from any highstreet or luxury giant. If you are into shopping, this is one place to give your credit card a little action. 
Kampong Glam, Chinatown and Little India
In these historic neighbourhood, you can find speciality shopping, local curiosities and things you did not know that you need. It was honestly more fun to window shop. 
Dover Street Market
I love visiting Dover Street Market whenever I travel to New York, London, Los Angeles et al. The store in Singapore did not disappoint either with a fun selection of designers and an interesting design of the store as always. It is located close to Candlenut, if you end up having lunch or dinner there.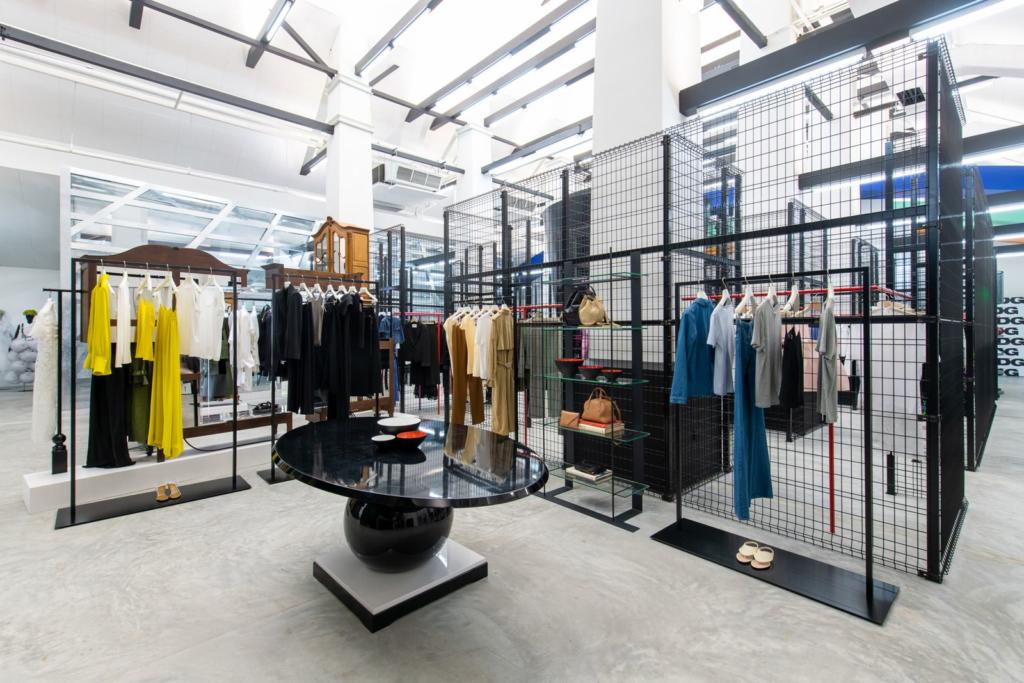 Jewel Changi Airport
I honestly never shop at airports. I love window shopping at airports, but I never buy anything. However, Jewel Changi Airport has redefined the concept of airport shopping. Located adjacent – though connected – to the airport, a huge mall with most international fashion and design brands including Apple and Muji. They also have great restaurants and cafés. So if you have time, make sure to eat/drink/shop here.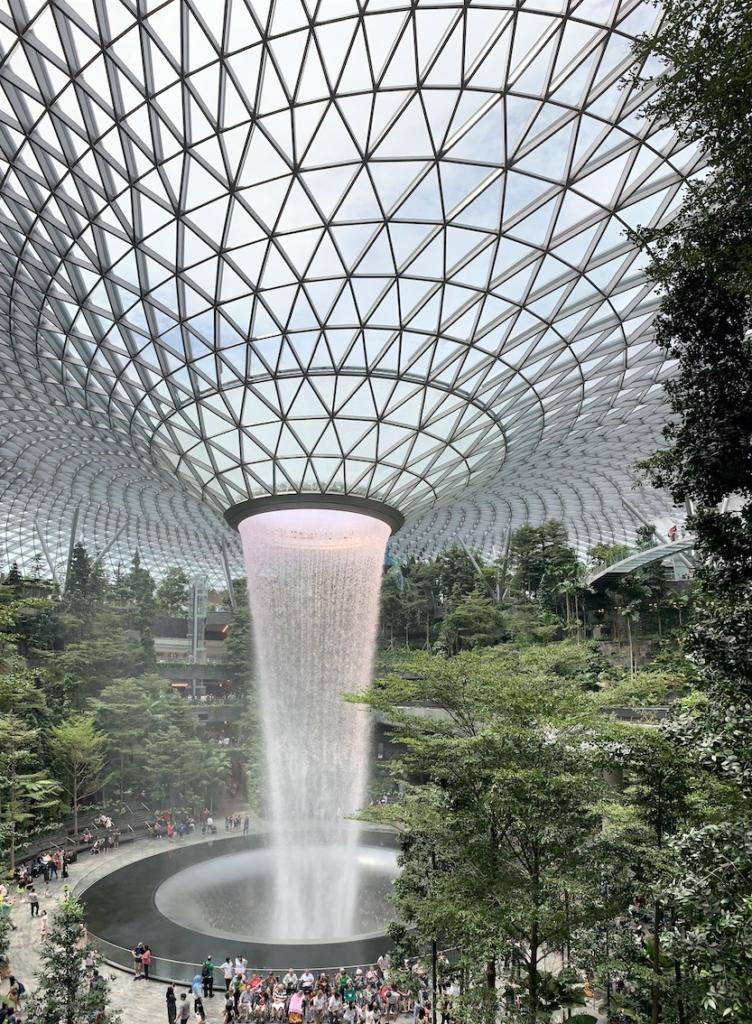 When to go:
It is always warm in Singapore. And humid. The dry months are during February to April, but there are no guarantees in a tropical climate.
How to get there:
I was invited to go there by Singapore Airlines and was able to try their new and more fuel efficient A350. It was a treat, as the level of comfort and service is quite high, even for economy. Singapore Airlines have good connections to the rest of Asia and Australia. As a result, it is a great place for a weekend Getaway in Singapore on an Asian Escape
Why go:
The foooood! It is scrumptious.