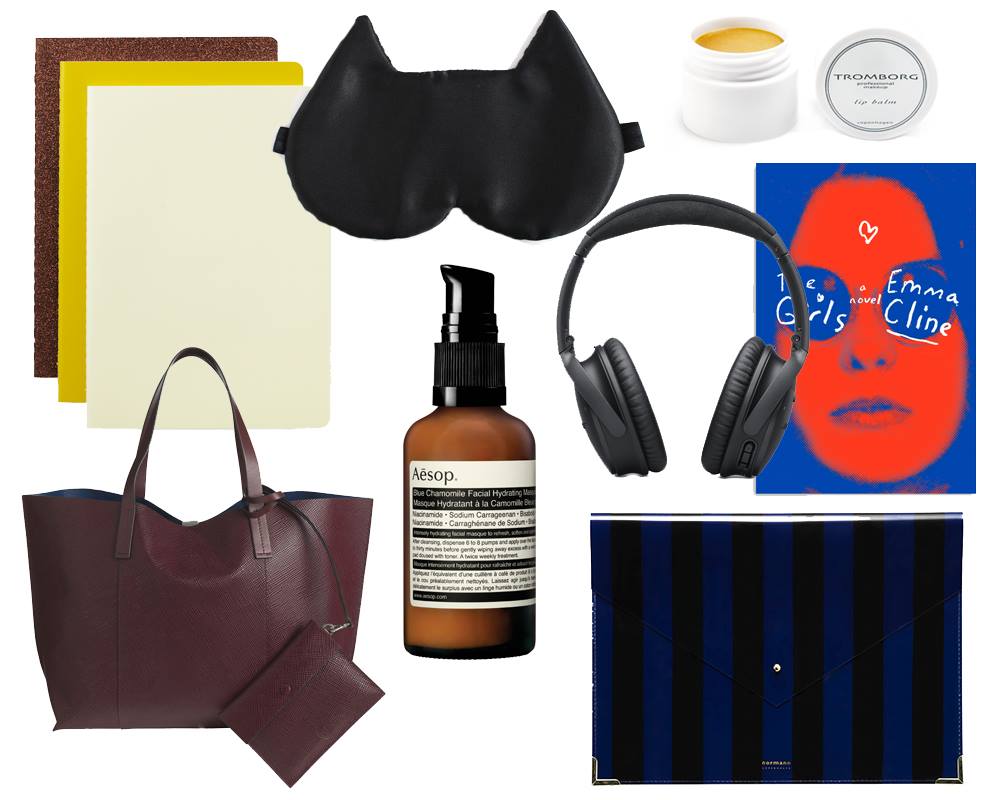 Here are some of my travel essentials. I love travelling and I travel as much as I can. But spending 10 hours on a plane can sometimes feel a bit torturous, even though you know what is waiting on the other side of the rainbow. So I try to pack my carry on as strategically as possible. Here are some of the things I always pack to get me to my next destination.
Notebook
I make mental notes constantly. But I have finally come to the conclusion that I should make actual notes of my rather excellent thoughts. These chic notebooks have been made by my lovely friends at Femmes Regionales in collaboration with Normann Copenhagen, who just won a Wallpaper award for their collaborative project Daily Fiction.
Sleep mask
I am terrible at sleeping on planes, so I will take all the help I can get. Sleep masks can be a great way of escaping the flight cabin and your fellow passengers. And this cat sleep mask from Catbird is cute as can be.
Lip balm
The air on the planes will dry you out completely. The more steps you take during the flight to moisturise the quicker it will be for your body to recover from the flight. This lip balm from Tromborg is one of my go-to skincare products.
Book
I always bring a book to get through a long  – or even just a short – flight. I have heard great things about The Girls by Emma Cline and it is on the top of my list of books to read.
Headphones
After I tried a pair of Bose noise cancelling headphones, I can never go back to flying without again. They cancel out the constant noise from the plane and cabin activity, so there is a better chance of sleep during the flight. Adaptable to the entertainment systems outlet you can watch the movies and actually hear what is being said in the movie.
Wallet
I always bring a special wallet to keep my passport and boarding passes in, so I know exactly where they are during my flights and transfers. Daily Fiction envelope folder/wallet by Normann Copenhagen and Femmes Regionales.
Moisturiser
The dry air on a plane is your worst enemy and I always bring a moisturiser to keep my skin hydrated. I was recently recommended Aesop's Blue Chamomile Facial Hydrating Masque for flights. Instead of removing it after ten minutes then just leave it on for the flight. As a result your skin will be saturated and you will look flawless (or close to it) upon arrival.
Bag
As I rarely travel light, I need a rather big bag to keep all my essentials with me. The By Malene Birger Monica bag is the perfect travel companion. And it even comes with a small pouch, ideal for a passport.