A Day in Saint-Paul-de-Vence
Anne Christine Persson, Sunday 7 February 2016
I have since my childhood had a special place in my heart for France due to annual holidays with my family around the French countryside. These holidays led to the inevitable result that I have become a full-blown Francophile and I try to visit France as much as possible.
A few months ago I spent a week in one of my favourite French regions, Provence. Although I have travelled this region a number of times, I had never visited the beautiful medieval town of Saint-Paul-de Vence. For many years it has attracted especially artists, actors, and musician, and as a result there are numerous galleries, studios and a modern art museum. Located atop the Plateau du Puy the small town has a beautiful view of the Mediterranean Sea, so make sure to stroll through the small and take the obligatory selfie on the rampart of the town overlooking the the Cote d'Azur.
You can easily spend a day here exploring the town and the local sights.
Fondation Maeght
A modern art museum founded in the 1960s by the art power couple Aimé and Marguerite Maeght. Throughout the year numerous modern art exhibitions are on show and the foundation owns one of the most extensive modern as well as contemporary art collections. The architect behind the building collaborated with artists such as Joan Miró, Alberto Giacometti, and Alexander Calder by integrating works of art into the building and its surroundings. One of my favourites is the Miro labyrinth featuring a number of sculptures and ceramics. 623, chemin des Gardettes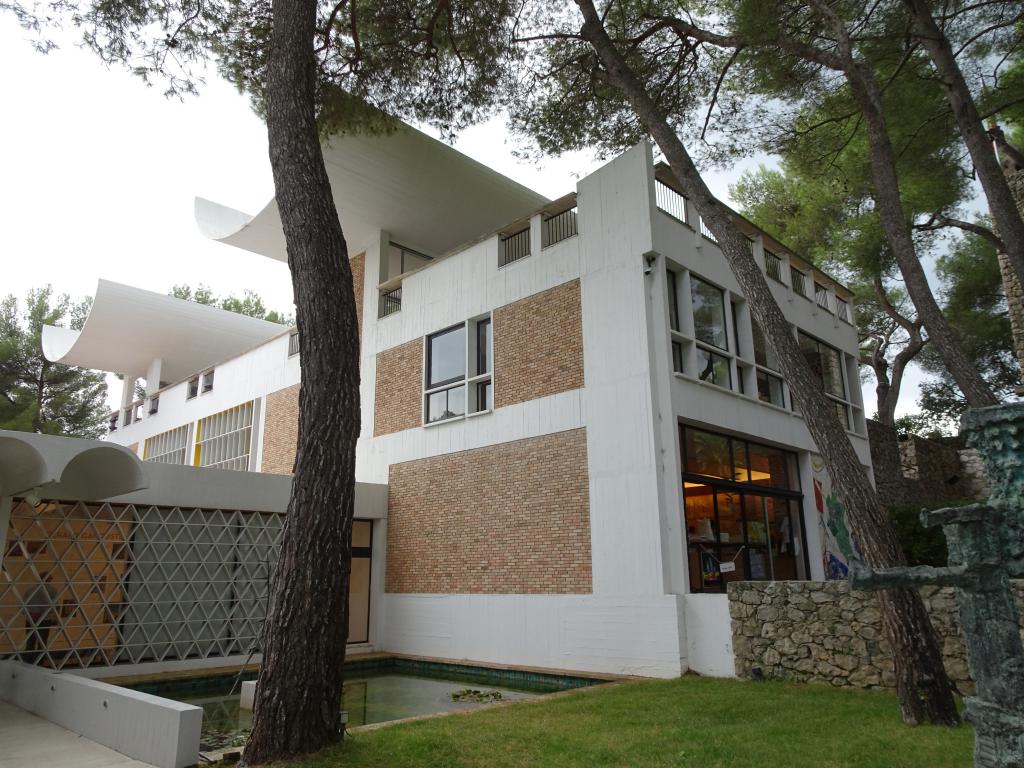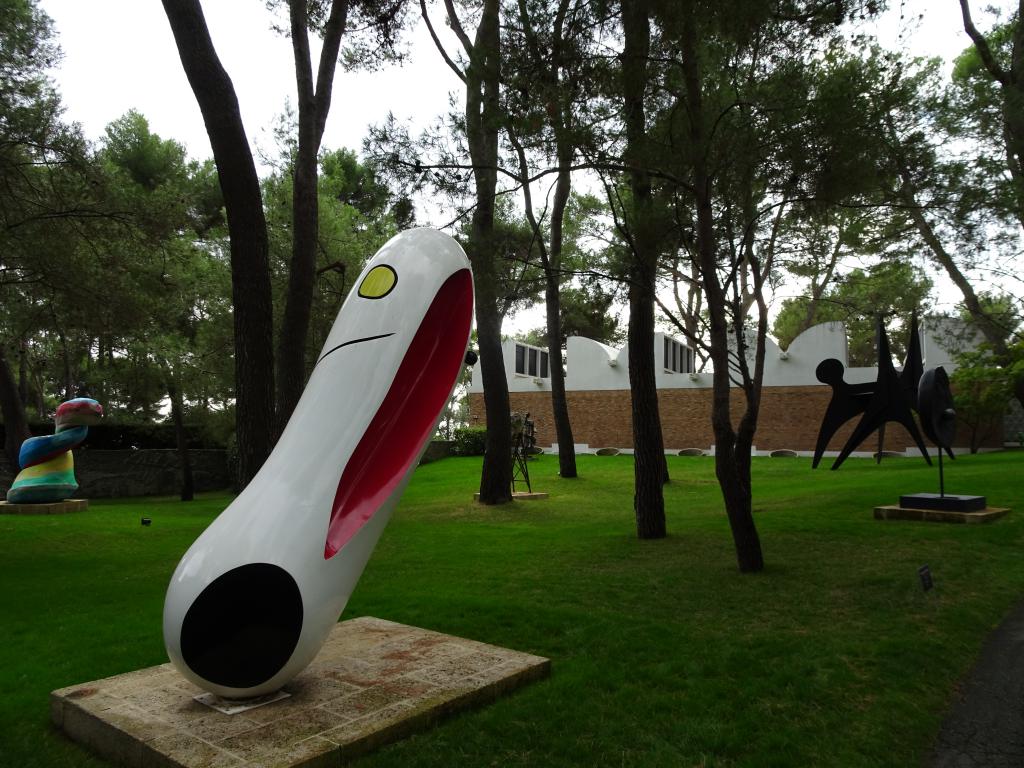 Chapelle du Rosaire de Vence
In the neighbouring city of Vence you will find the small yet immensely impressive Chapelle du Rosaire de Vence. The chapel is quite modest looking on the outside but after descending a flight of stairs and entering the actual chapel you will find the most astonishing works of art by Henri Matisse such as the stained glass windows and the murals. My favourites were definitely the vestments for the priest also created by Henri Matisse using the traditional ecclesiastical colours of the religious seasons: green, red, purple, black, and pink.
466 Avenue Henri Matisse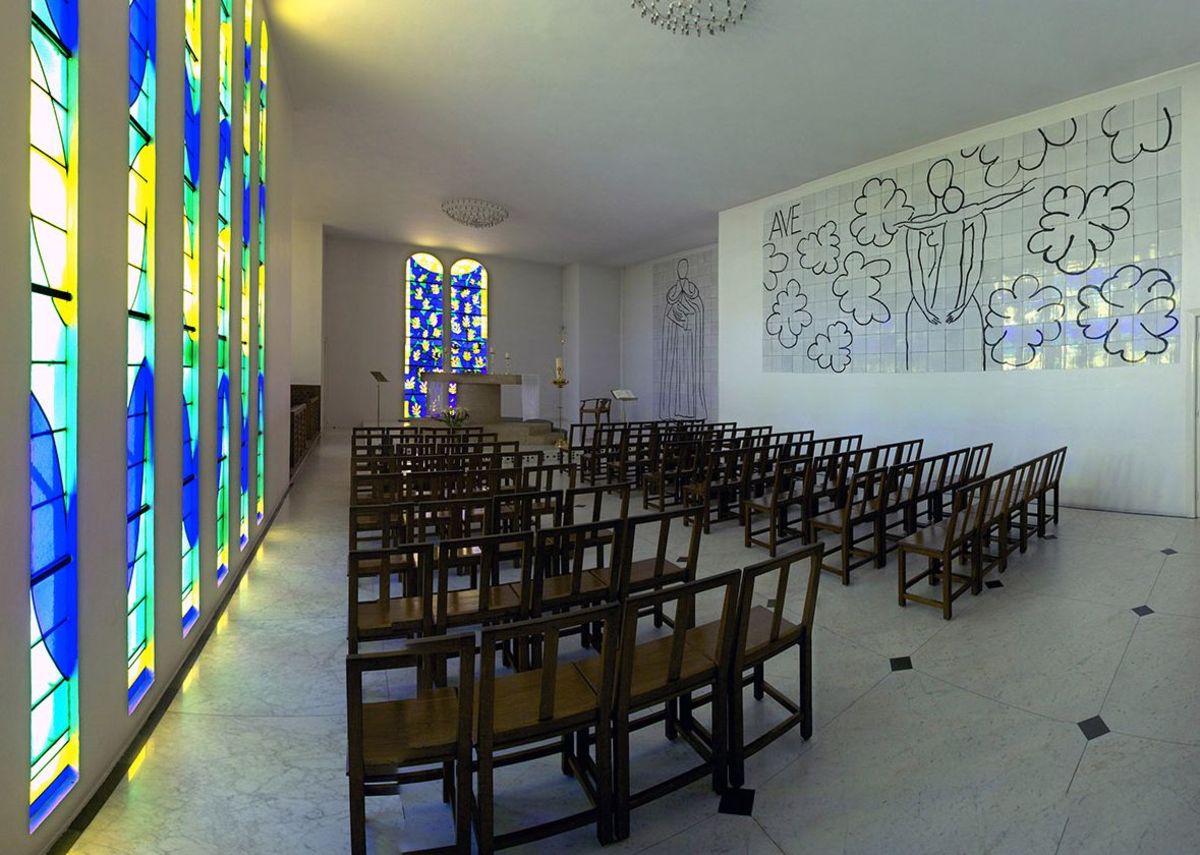 La Colombe d'Or
The café turned hotel/restaurant is one of the most unique places on the French Riviera. For many years it has attracted a crowd of artists, thinkers, and entertainers from around the world and you quickly discover which artists, as their art is visible throughout the building and on the grounds. Finish the day having dinner and drinks in the courtyard under the ivy covered Fernand Léger mosaic and even better stay the night in one of the hotel's 25 coveted rooms and suites and enjoy the next day by the pool.
Place de Gaulle