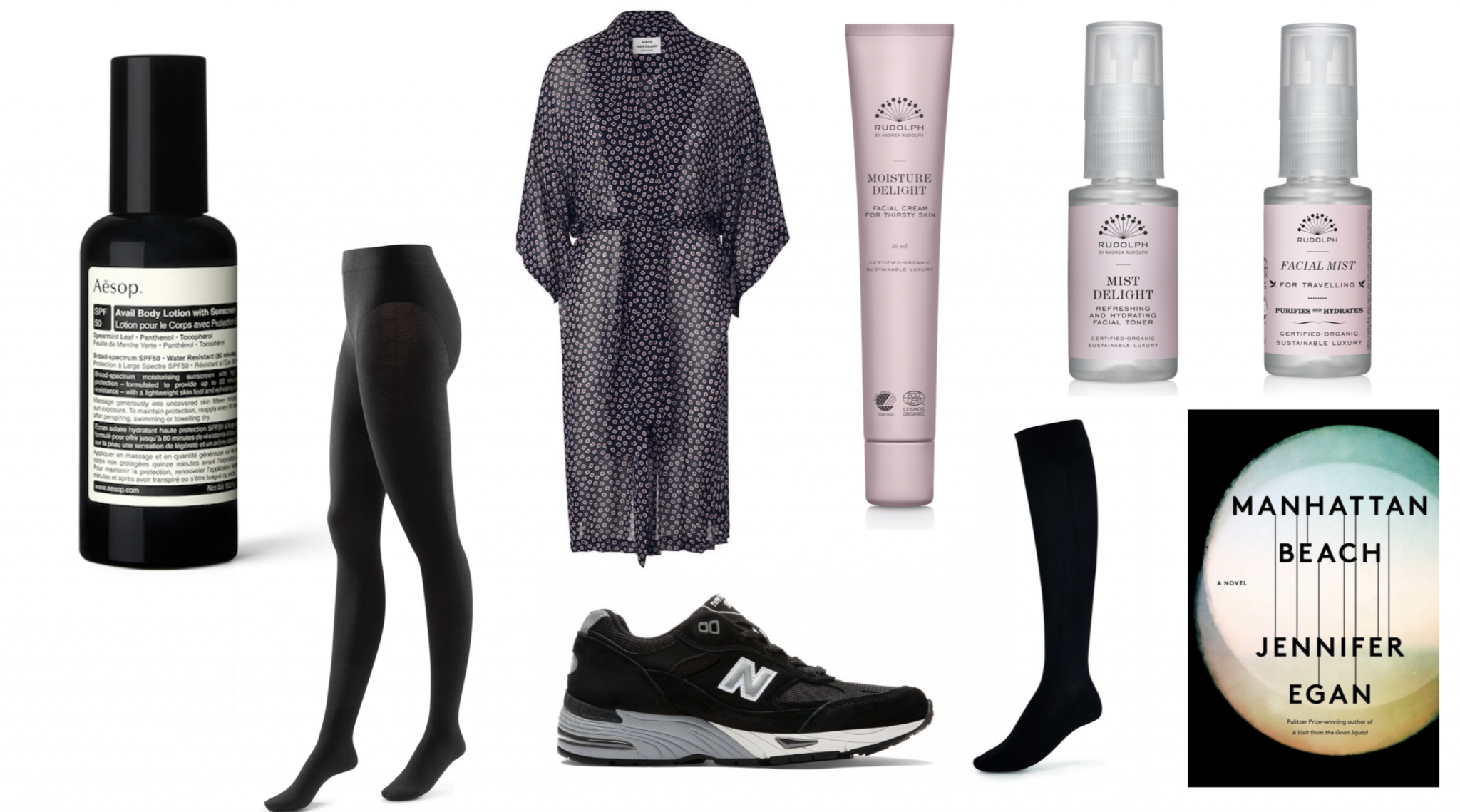 Here is a few suggestions for what to pack for your next trip. Getting to your destination is half the fun, but it can be a long trip. I do not mind flying, if I am entertained and comfortable. Flying business definitely helps! I just tried Qatar Airways' business class to and from Thailand recently. And let me tell you, it will be difficult going back to economy. But wearing the right clothing or bringing some of your favourite skincare products will make the flight a bit easier.
What to Pack for Your Next Trip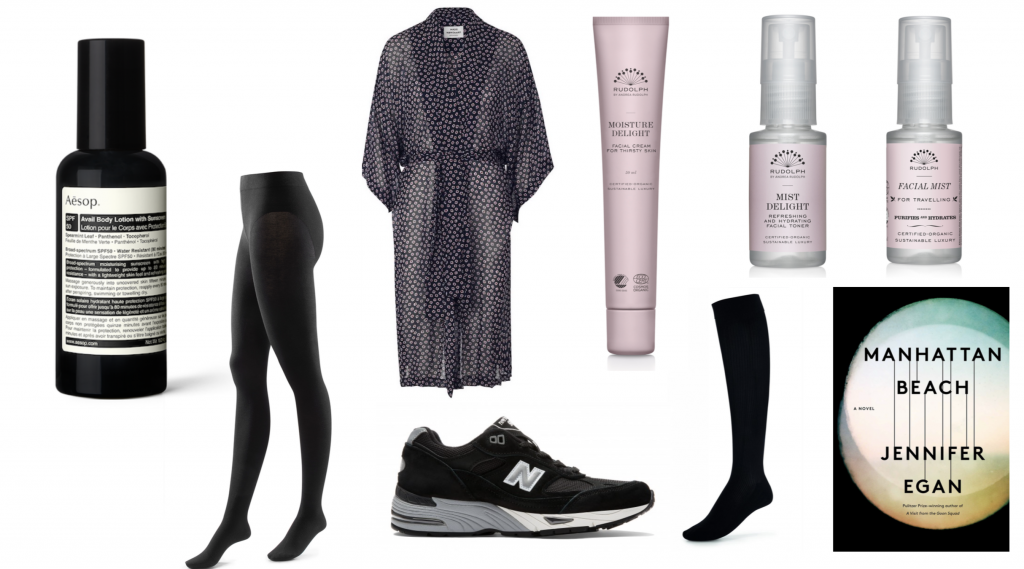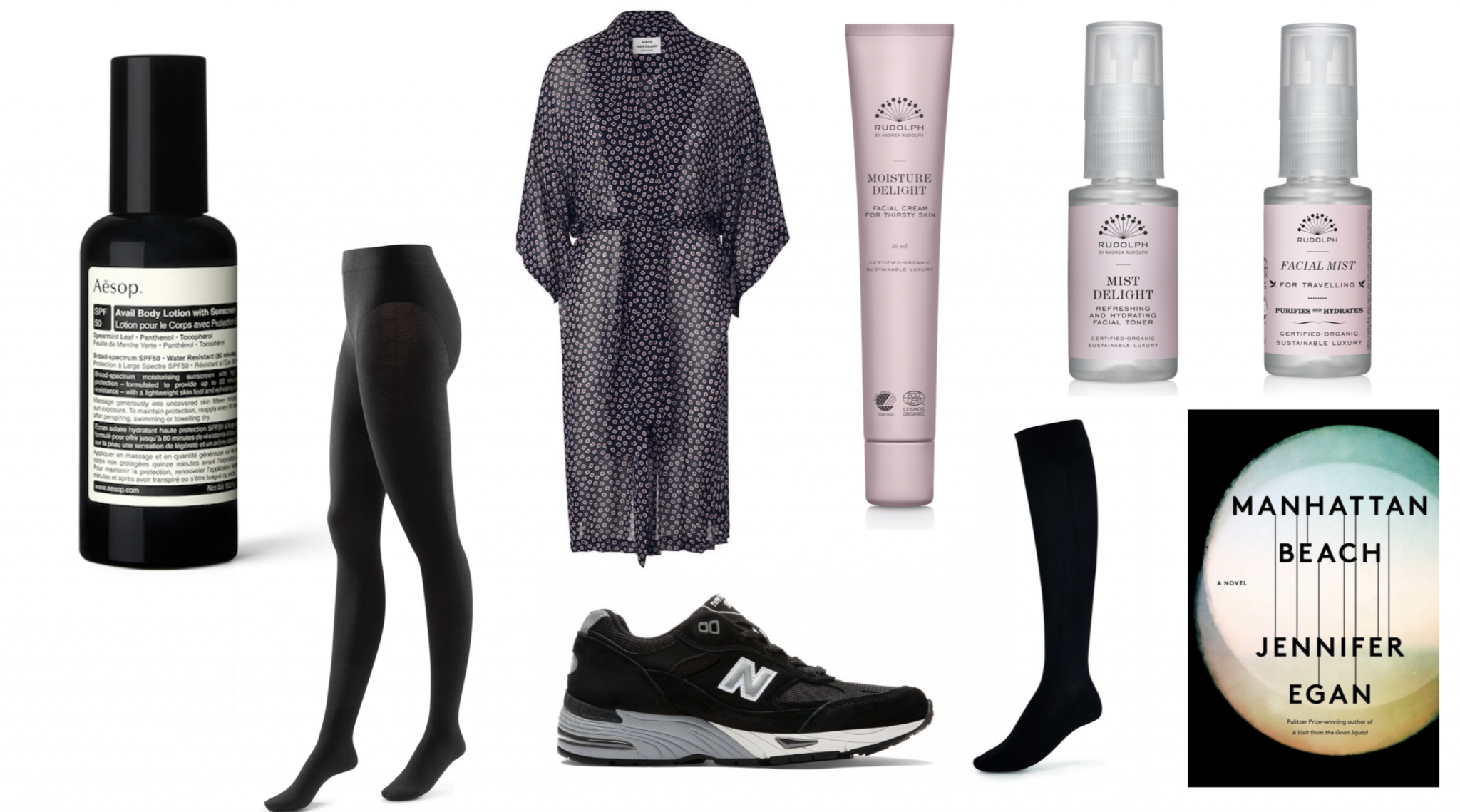 ITEMm6 Tights and Socks
Swollen feet and ankles are unfortunately a large part of flying. There is also a greater risk of deep vein thrombosis. Wearing flight compression socks is the way to go. I just discovered the German brand ITEMm6. They have mastered the art of compression built directly into both their tights and socks. They are the best when it comes to compression. they do all kinds of tights and socks, different denier, materials etc. So no need to worry about not finding the right match for you and they are actually chic.
New Balance Sneakers
If you have to change planes, you might have to from one end of a big airport to the other end. So wearing comfy shoes are a must. These New Balance 991 shoes are the way to go. Literally.
Aesop Sun Lotion
I never go in the sun without sun lotion and though I do not need it on the plane, I need it upon arrival. You often have a long transit to your final destination and you will be exposed to the sun. So I always bring it in my carry on. Preferably SPF50. If you should have failed to notice, I am sucker for Aesop. The Aesop Avail Body Lotion with Sunscreen promises up to 4 hours water resistance, which is pretty ideal for a summer holiday.
Rudolph Care Moisture Products
Cabin air is dry and my skin immediately shows sign of the lack of moisture. Staying hydrating is key and you should drink half a litre of water every two hours. At least. I also go to my best moisture booster products. Rudolph Care Acai Facial Mist is ideal – and they even make it in a travel size. Perfect. They just launched a new Mist Delight with ginger and calendula. And then finish with their new Moisture Delight for extra dry skin.
Jennifer Egan Book
I love reading on planes. No phone or computer. No contact to the outside world. Few distractions. Making it an ideal place for reading a good book. I have read and loved all of Jennifer Egan's books – except one. I have not had a chance to read her latest book Manhattan Beach and I will definitely be bringing that on my next trip.
Mads Nørgaard – Copenhagen Kimono
Getting comfy on a plane is the way to get through a ten-hour flight. And this kimono from Mads Nørgaard – Copenhagen is great to stay comfy and stylish while jetting off to an exotic destination. Perfect to snuggle up and get lost in a great book or movie.
Now you have some ideas of what to pack for your next trip.