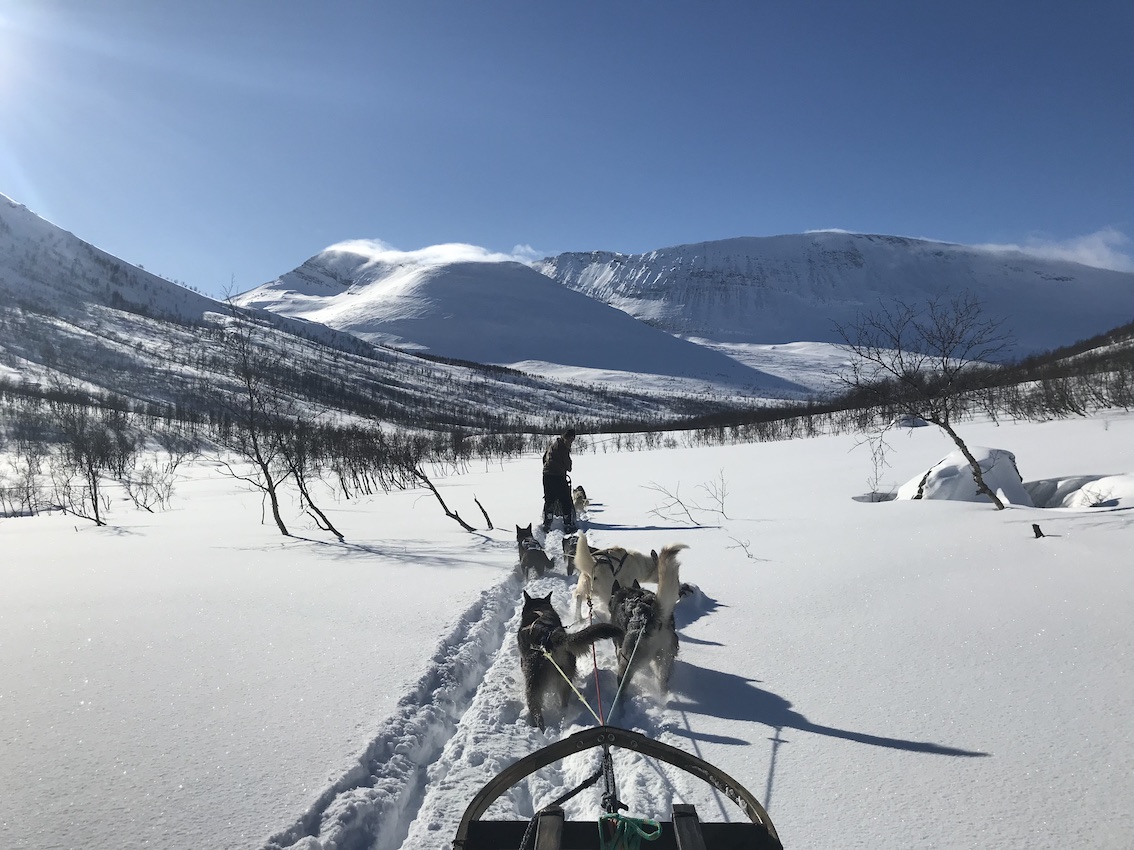 Travel guide to Tromsø in Norway
Anne Christine Persson, Saturday 9 March 2019
This travel guide to Tromsø in Norway is just what you need to spend a few days in the polar wonderland. When I was younger, I would travel south, east or west. Never north. I would travel towards the sun and warmth or what felt like more exotic destinations. But I have grown so fond of travelling in colder climates and visiting countries like Iceland and Finland. So, when I was invited by SAS to experience Tromsø and Norway north of the polar circle, it was an easy yes. They just launched a direct route from Copenhagen to Tromsø making it so much easier getting to the north of Norway.
The city itself is small, cute and easily explored. However, it is the nature surrounding the city that really makes you want to travel so far north. These are the highlights from my trip and I could easily have spent more time exploring the fjords and fjelds. Driving my dog sled, riding the waves in the fjords in a rib boat, feeding reindeer moss are among the activities that make Tromsø stand out.

Where to stay:
Malangen Resort
This hotel and resort is not located in central Tromsø, but is located about 45 minutes from the city. But it is worth the drive. The scenic location by a fjord is incredible and all hotel rooms and bungalows have a view overlooking the serene water. Waking up in my bed to that view was incredible. And then start the day by walking down to the pier to jump in the cold and refreshing water. Then you are truly a Norwegian Viking. Skutvik, Meistervik
www.malangenresort.com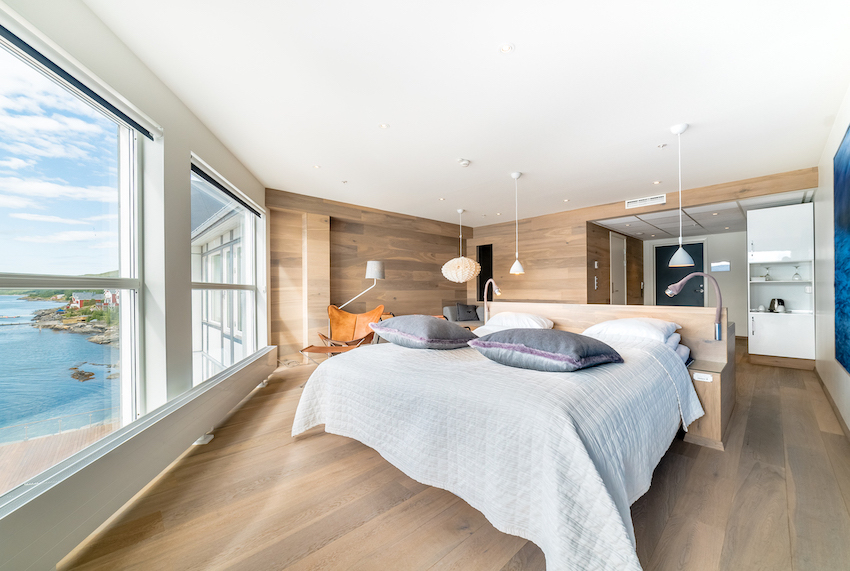 Scandic Ishavshotel
Right in the centre of Tromsø, Scandic Ishavshotel is perfect for a bit of urban exploration, while you still have an easy access going for trip outside the city. Most rooms have a view to the fjord and the Tromsø Ice Cathedral. Fredrik Langes gate 2
www.scandichotels.dk/hoteller/norge/tromso/scandic-ishavshotel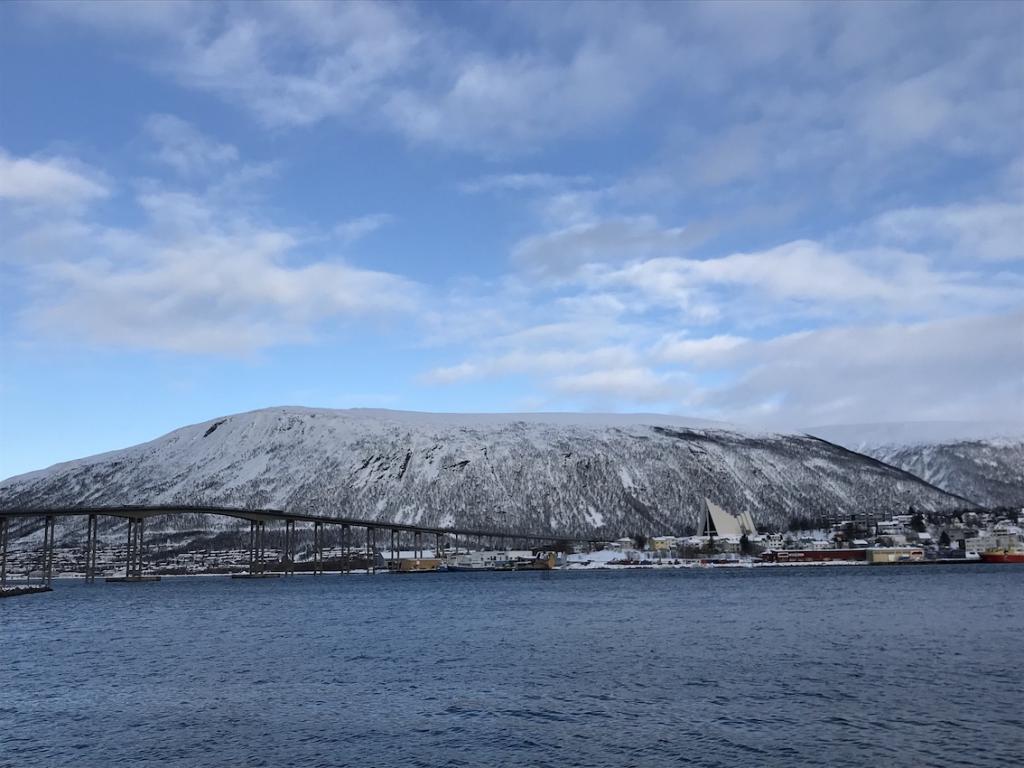 What to do:
Dogsledding at Lyngsfjord Adventure
Nothing really beats the feeling of driving your own pack of dogs and a sled in new-fallen snow. Dogsledding is insanely good fun and great exercise. We were fortunate to go out on a perfectly sunny day with clear skies. Getting the dogs ready for the ride is an experience in itself. The pure excitement of the dogs, barking loudly knowing that they will be heading out for a run through untouched snow. If you are not keen on the idea of driving the sled, it is almost just as much fun being the passenger on the sled. Enjoying the view of snow covered mountain tops seeing the dogs thoroughly enjoying running through heaps of snow is a sight for sore eyes.
We just went out for a few hours, but they also offer multiple day trips, which is now top of my list. Camp Tamok, Øverbygd
www.lyngsfjord.com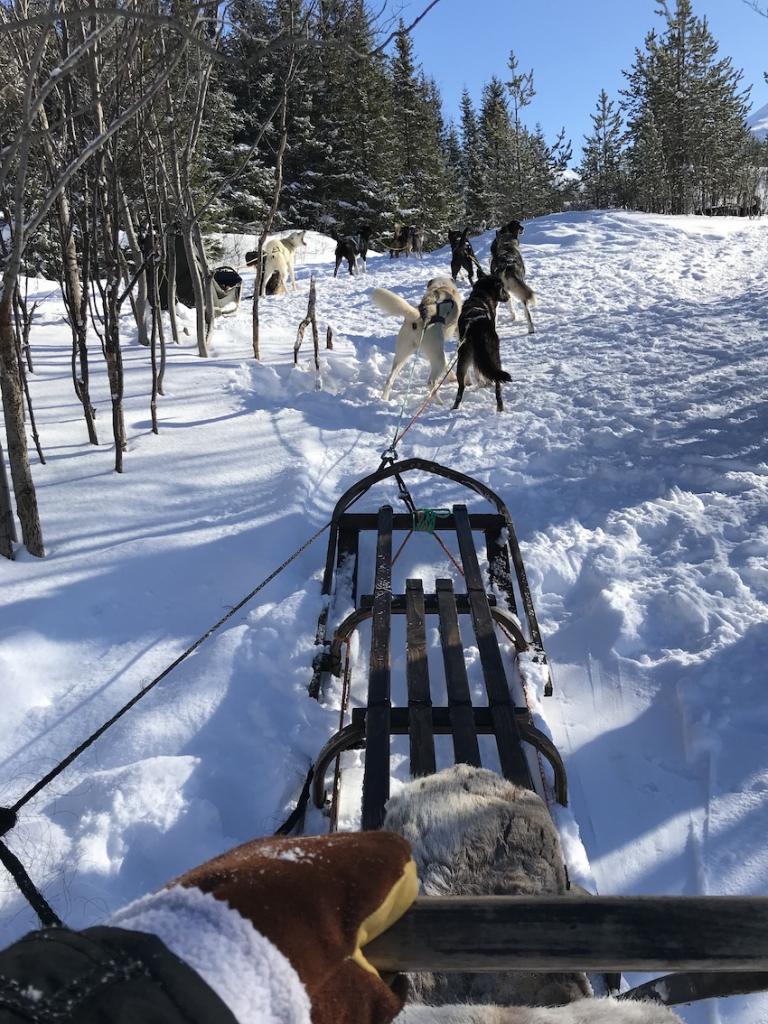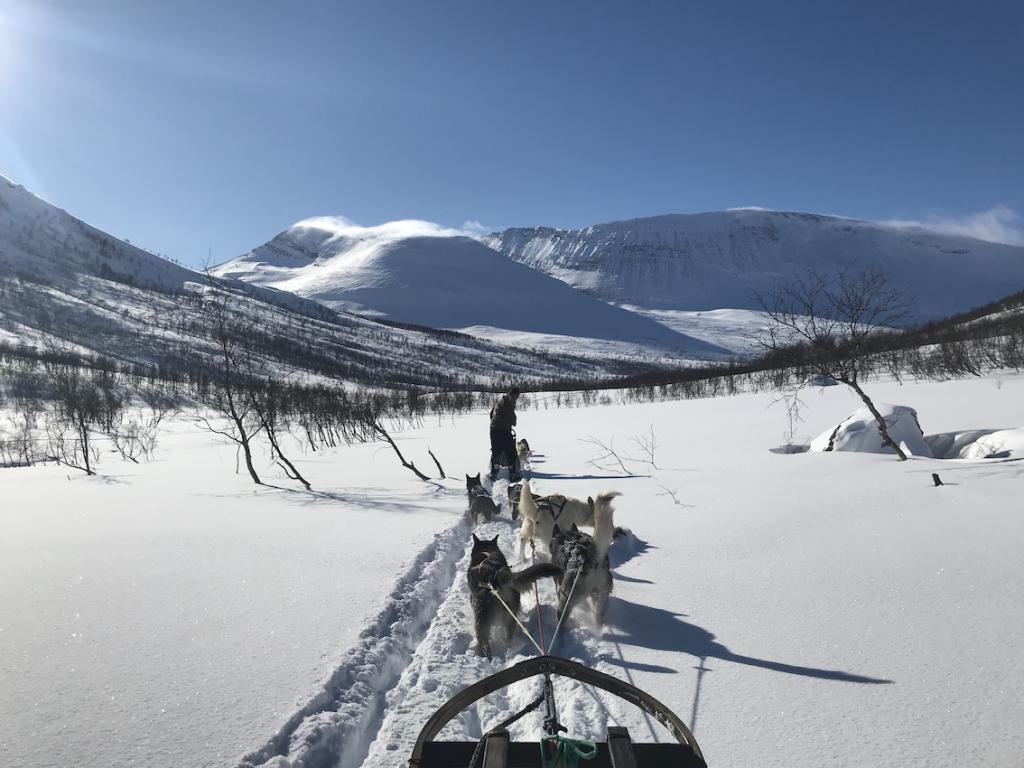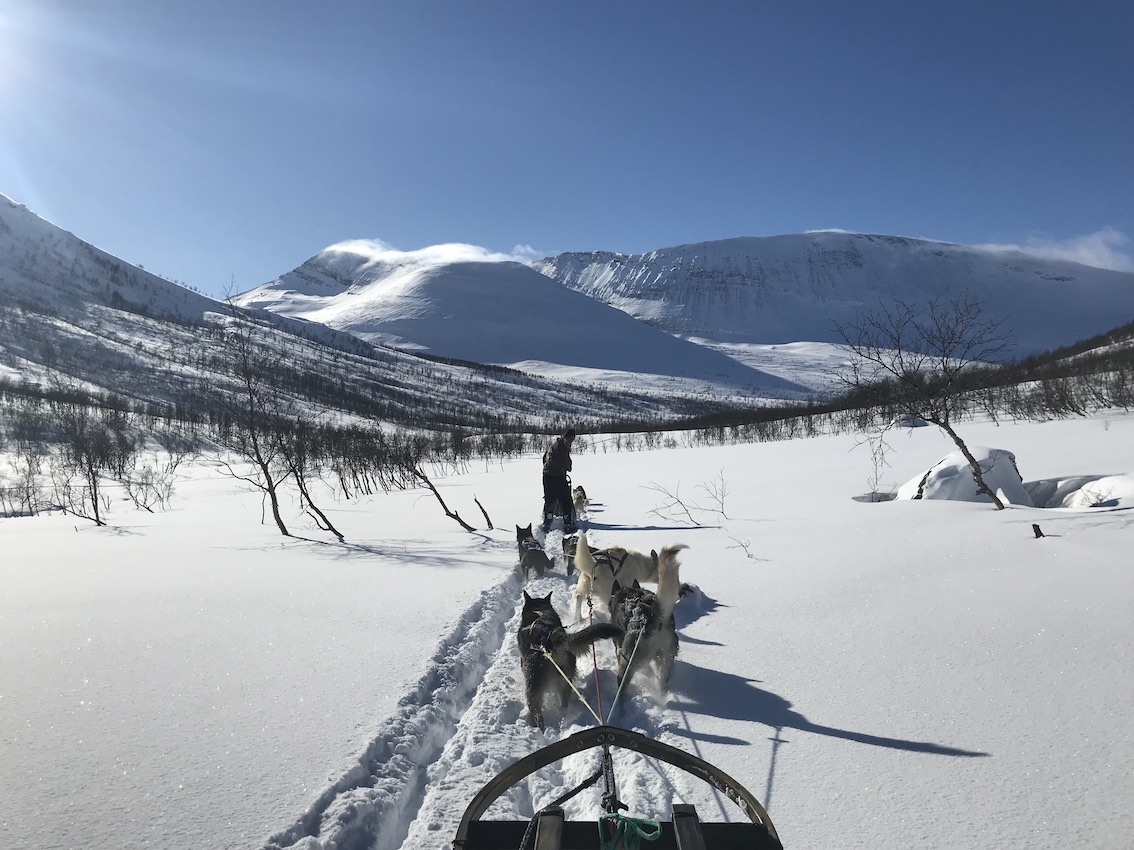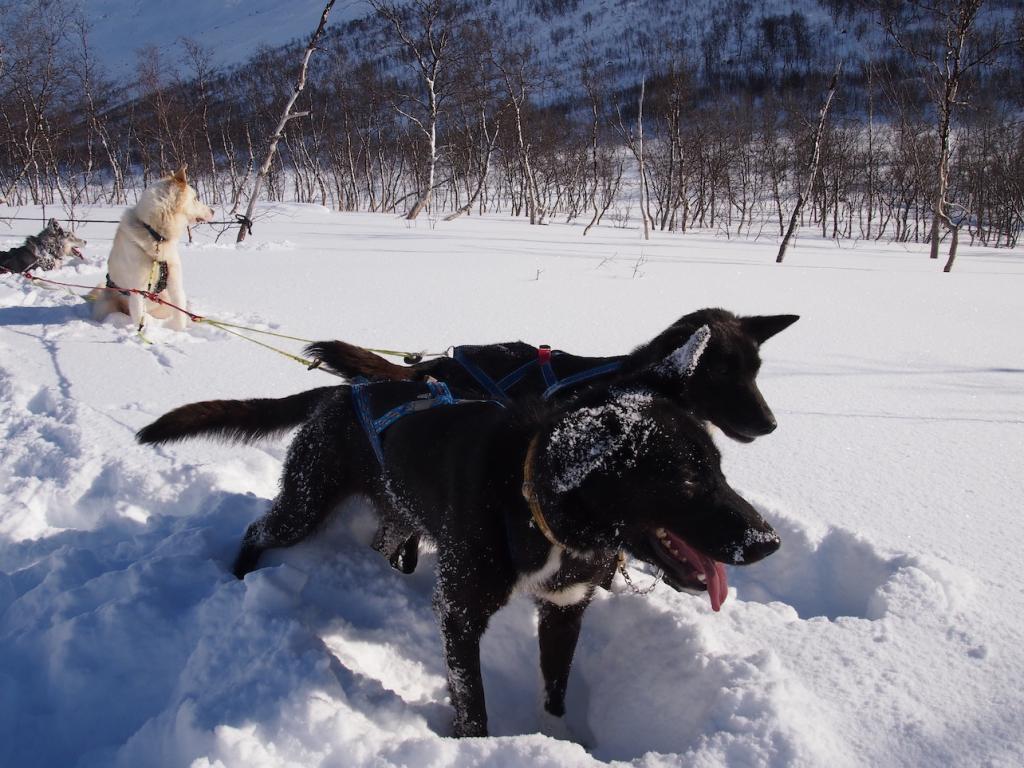 Tromsø Arctic Reindeer
Visiting a Sami family in their camp was a great experience. Fields with hundreds of reindeer were waiting for us. Petting Rudolph, Pranzer and Dancer just as the sun was setting over Tromsø was out of this world. They came running when they knew it was time for us to feed them fresh moss. Afterwards, the Sami family treated us to dinner in their traditional tent, a lavvu. They told the story of the Sami heritage, while we had pancakes made over the fire. Grötsund Fort, Tonsvik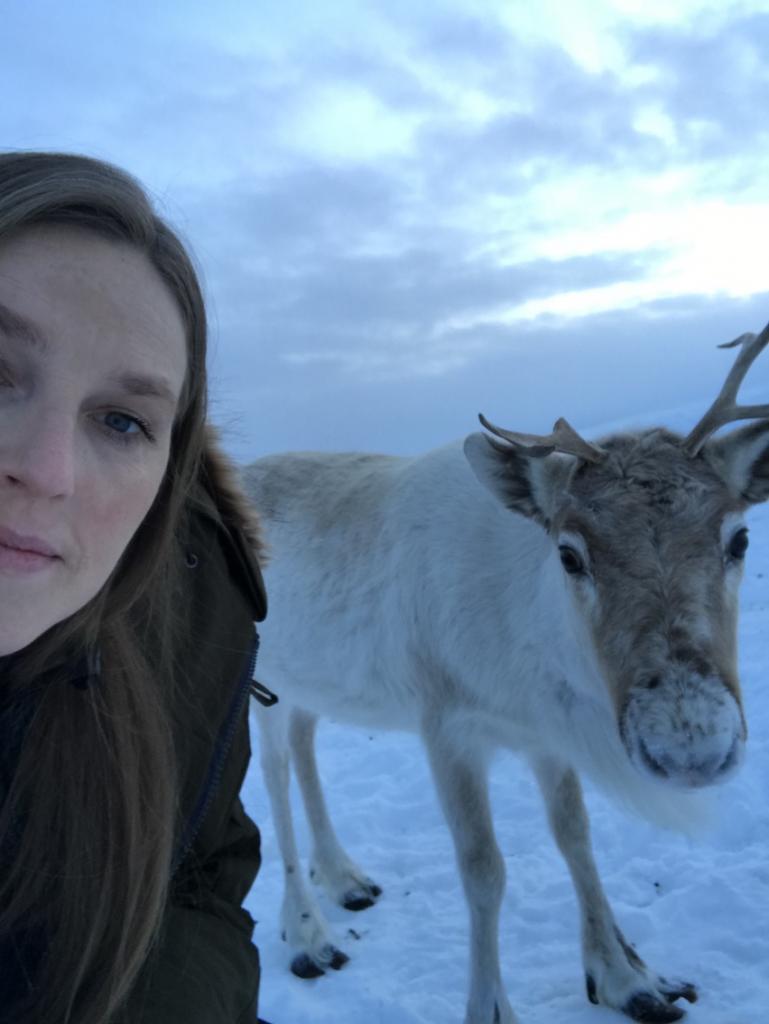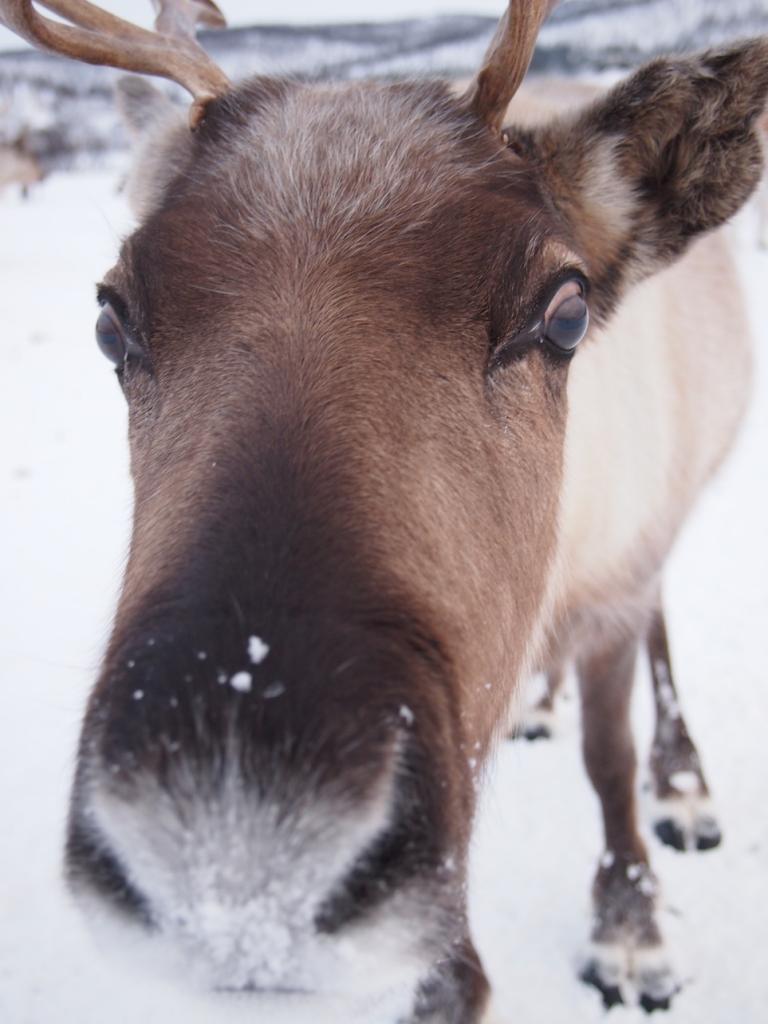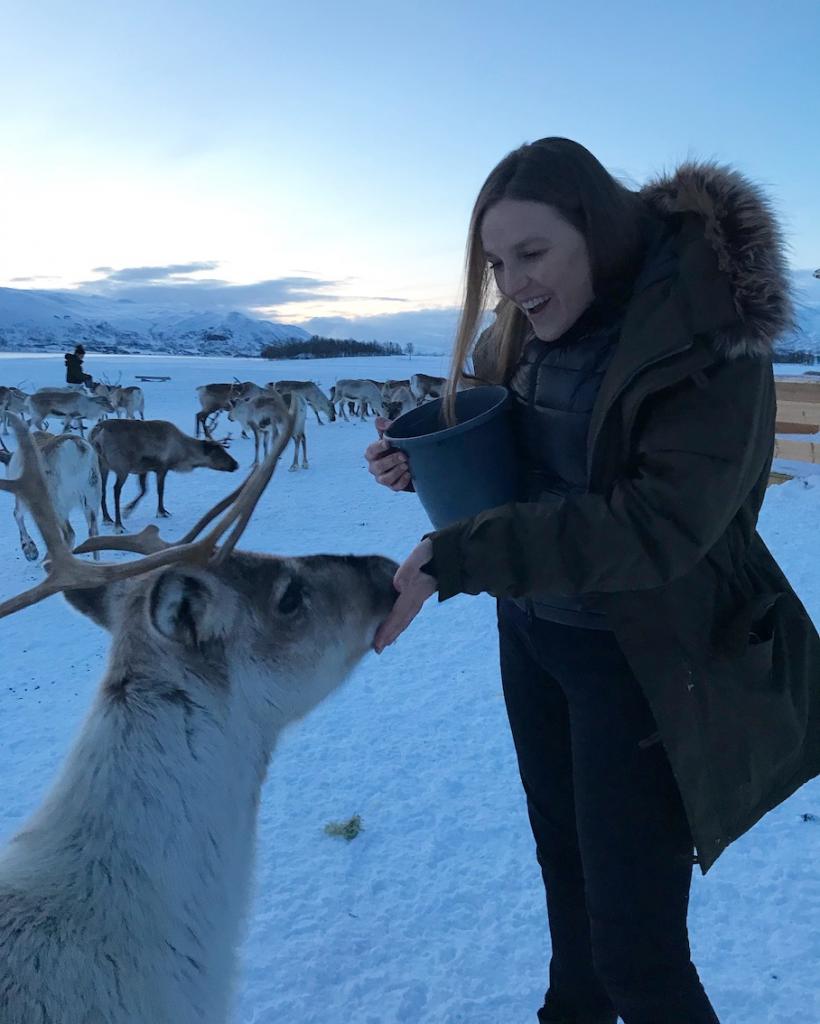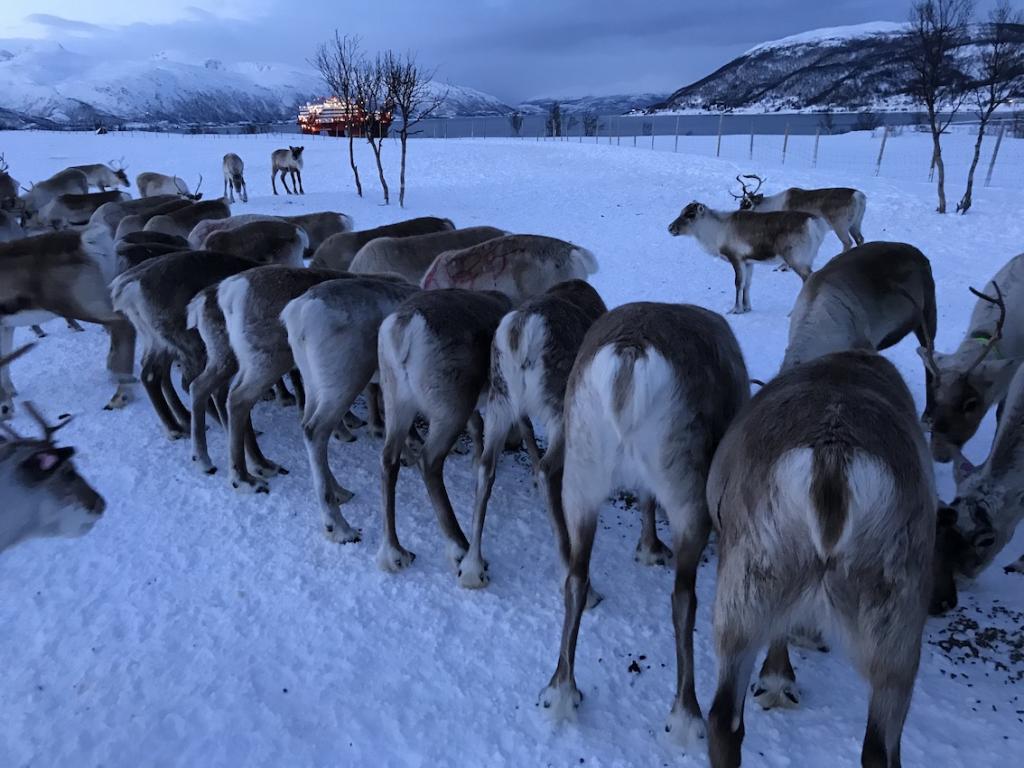 Northern lights
While this was not first time at the rodeo – so to speak – when it comes to northern lights, it was definitely the most powerful. We had prime conditions and got to experience it every night in Norway. At Malangen, they do a northern lights safari out in the wild. You walk through snow and when you are adequately far away from city lights, you have the most incredible sight of aurora borealis. And standing in foot high snow in the darkness watching formations in shades of green, purple, white – wow. Malangen Resort, Skutvik, Meistervik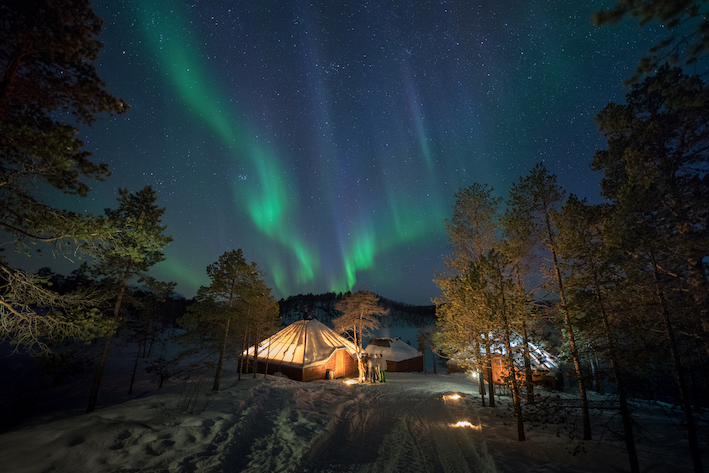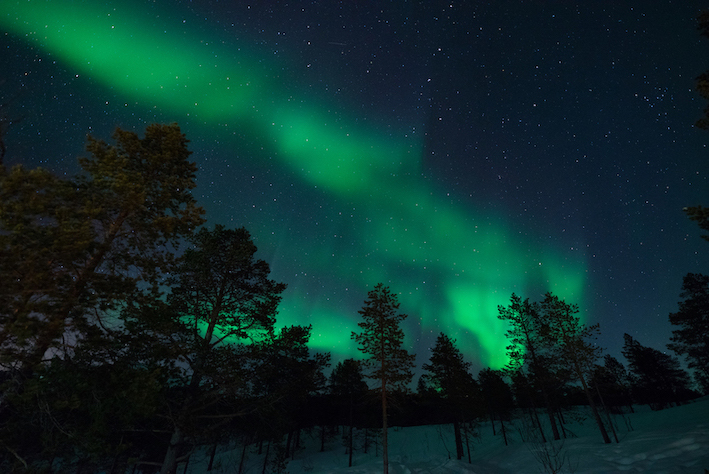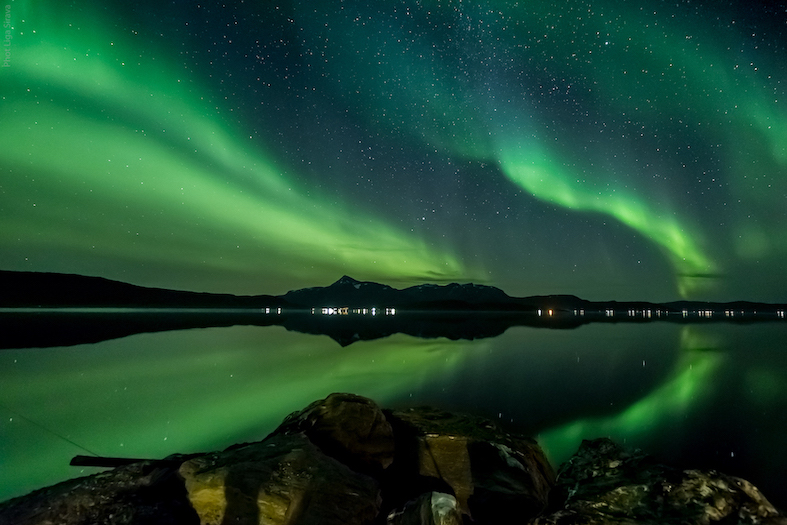 Rib boat trip
Another way to experience the area is by boat. Rib boat more specifically. Dressed in heavy duty thermal wear we got a cruise around the magnificent fjords. The day started rainy and grey but by the time we hit the water, it was a sunny yet cold day. It is a good way of spotting a great number of our feathered friends. We sailed to a small picturesque island, Gåsvær, where we got to experience a local church. The water surrounding the island almost looked Caribbean. Previously, you would be able to spot whales, but these days there are to be found further north.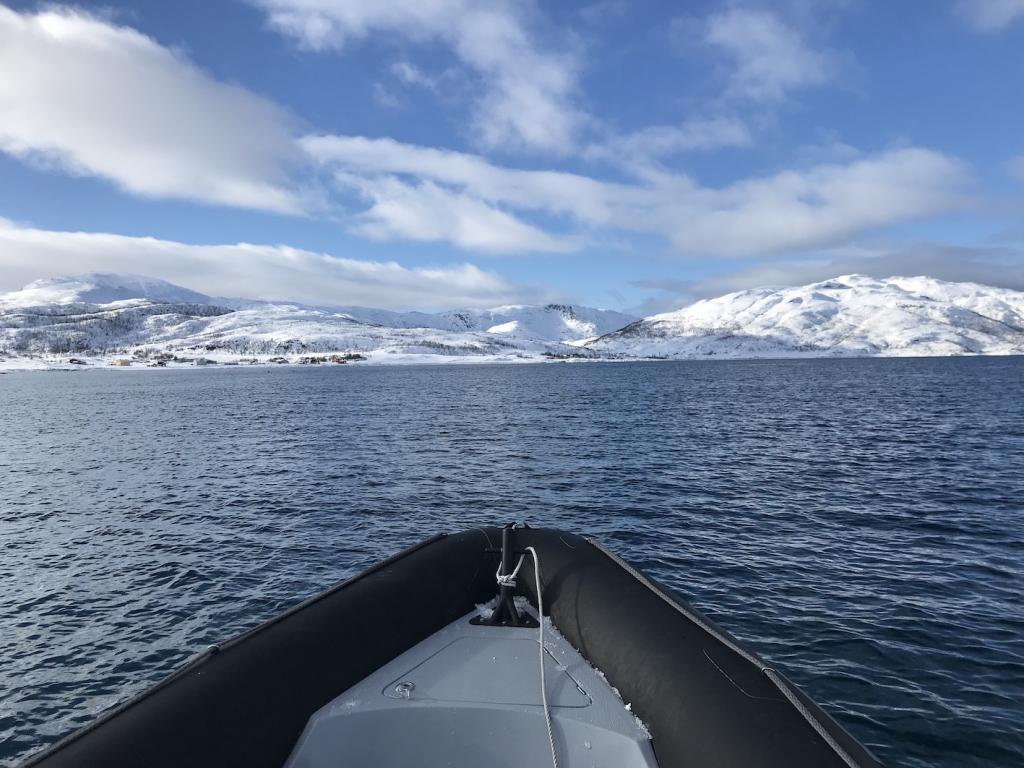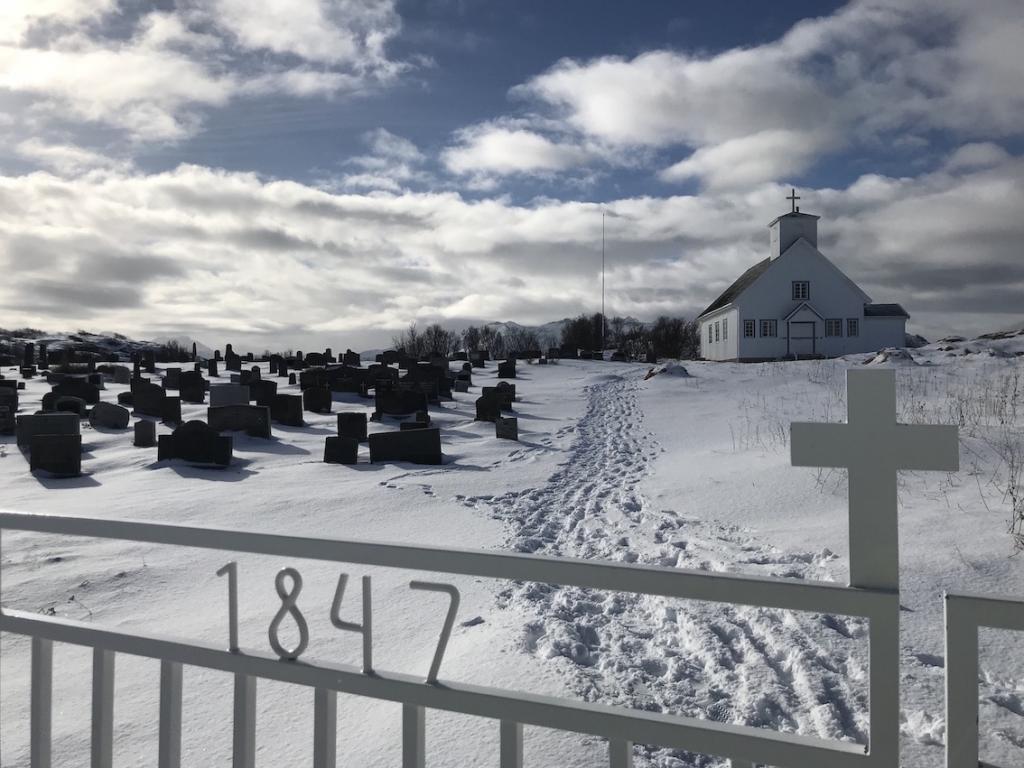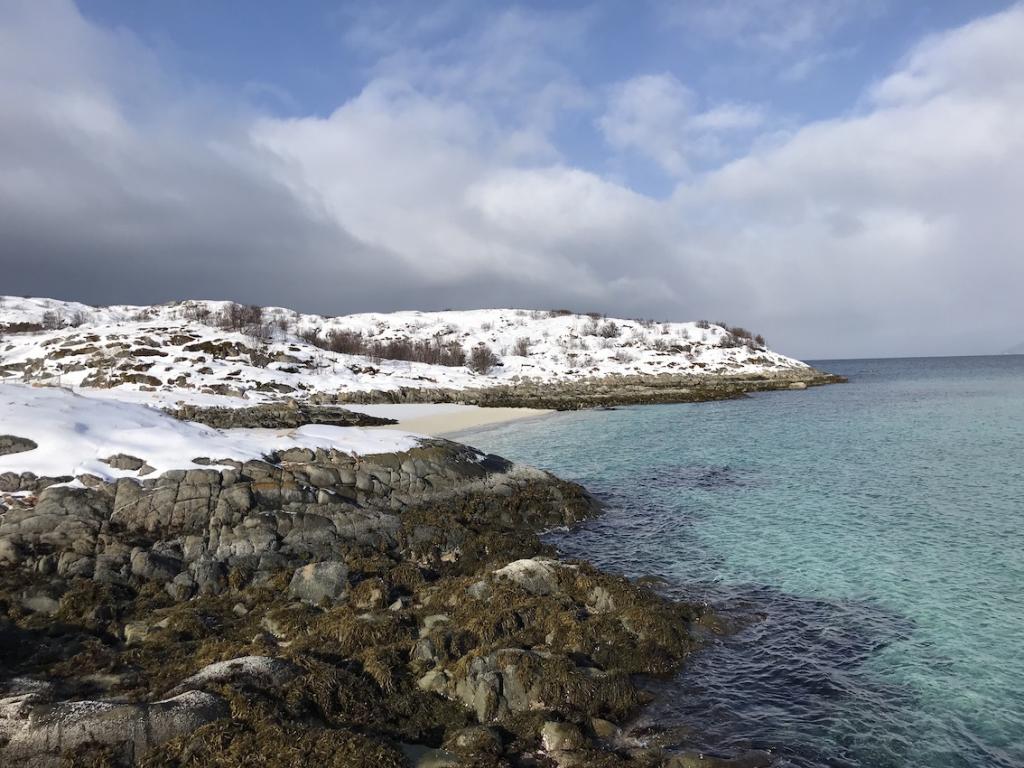 Where to eat
Emmas Drømmekjøkken
In the centre of Tromsø, Emmas Drømmekjøkken will serve you delicious traditional Norwegian dishes. The restaurant's name directly translates into Emma's Dream Kitchen and to be honest, the dishes are quite dreamy. Clip Fish, thyme & juniper cured whale, fish au gratin and reindeer carpaccio are some of the dishes on the menu. Be adventurous and try something new and local. Kirkegata 8,

Bardus Bistro
Just around the corner, you will find another one of the city's best restaurants. Again, the local dishes are worth a try. Cod tongues might sound very weird, but trust me: it is tasty. Their mussels, reindeer steak and moose ragout are also among the best on the menu. But be sure to eat fish while in Tromsø. It is super fresh and delicious.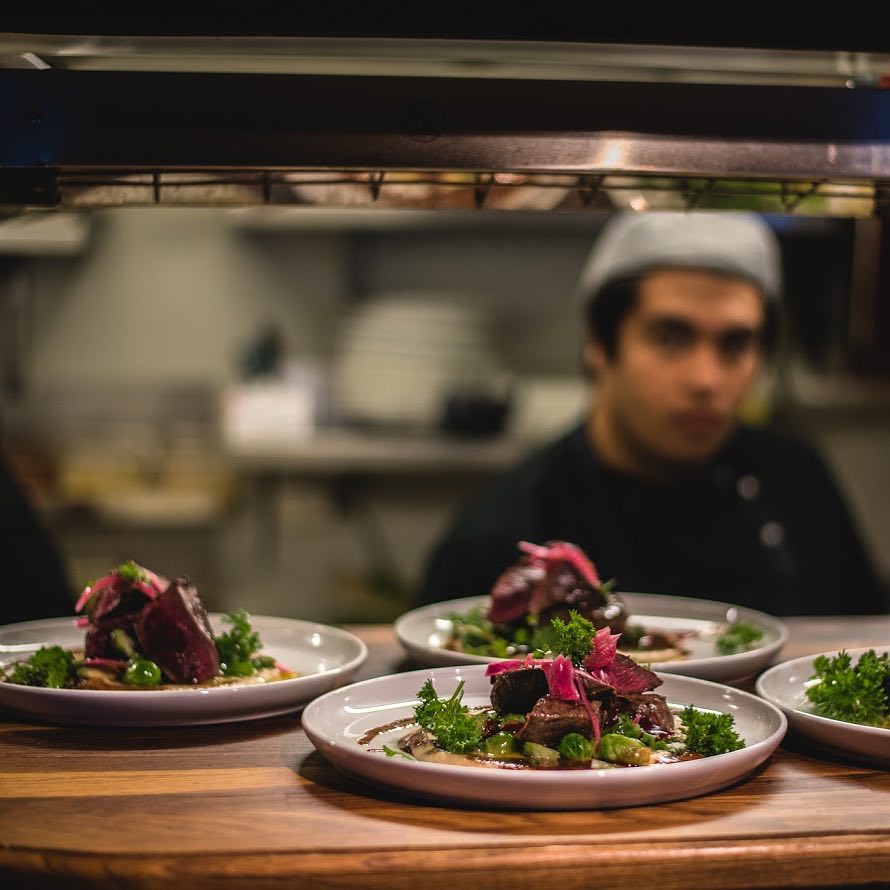 When to go:
I would recommend going in the winter time to experience the fun activities in the snow. But in the summer, the endless days and midnight sun is supposed to be quite magical.
How to get there:
SAS has direct routes from Copenhagen, Oslo and Stockholm
Why:
Undoubtedly because of the incredible nature and go now while it is still somewhat of a secret