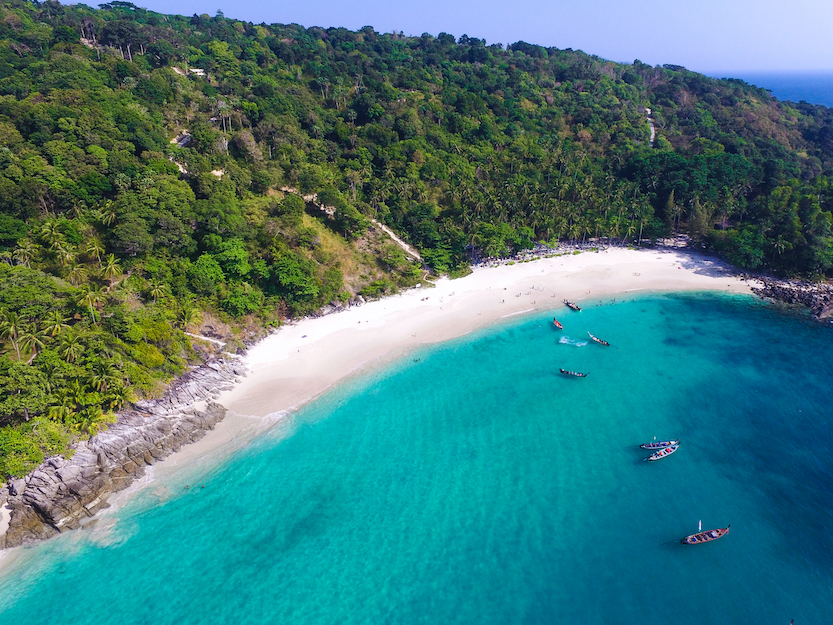 Five Secret Beaches in Phuket
Anne Christine Persson, Thursday 26 December 2019
Is it even possible to find five secret beaches in Phuket in Thailand? To be honest, not quite. But finding a few beaches where you will be among a smaller crowd compared to some of the more busy beaches in the area. Most of them will require wither access to a boat or a sense of adventure. This will be part of the charm of the beaches that you need to sail to get to them. Or you will have to be hike through an off the beaten track. Here are five secret beaches in Phuket. Although you might not be alone, they are some of the more hidden beaches of the popular island. 
Five secret beaches in Phuket
Nui Beach
To get to this beach, you can either arrive by boat or drive a 4-wheel drive. The drive goes rather drastically downhill through a multitude of coconut palm trees. When you arrive, you are greeted by a cove with 120 meters of white sandy beach. There are cliffs, wherefrom you can enjoy the sunset or simply the view of the sea. There is a café that will serve you the traditional pad thai and delicious fruit shakes. 

Freedom Beach
The biggest of the five beaches is lined with perfect palm trees. You will be able to frolic on 300 meters of white sandy beach, while the water is the clearest blue. In the northern end of the beach, you can swim to giant rocks for a moment of solitude. Due to its size, the beach is also one of the more popular beaches. There is a small beach bar, where you are able to purchase fresh fruit, cold beverages and food. You can get here by boat or by car followed by a rather strenuous hike down (and upon return: up) in 38 degrees heat.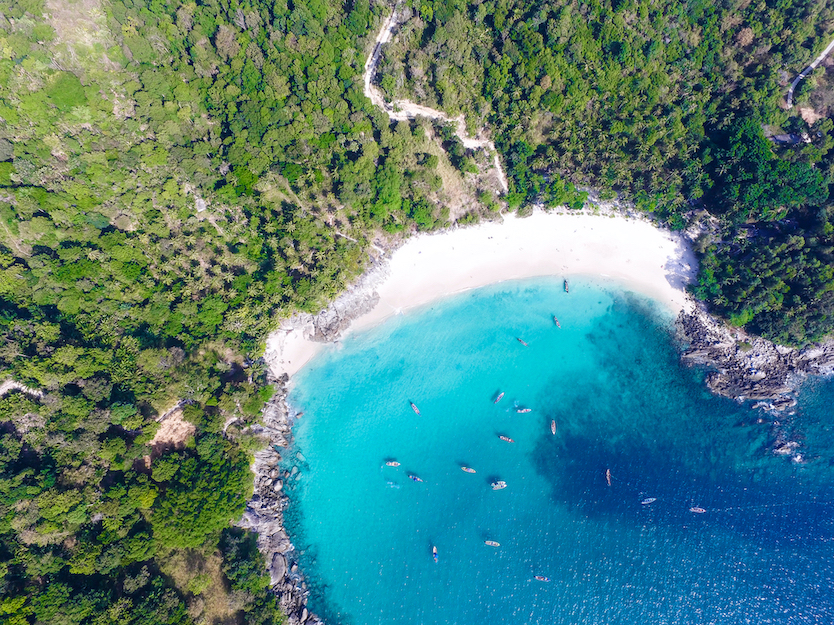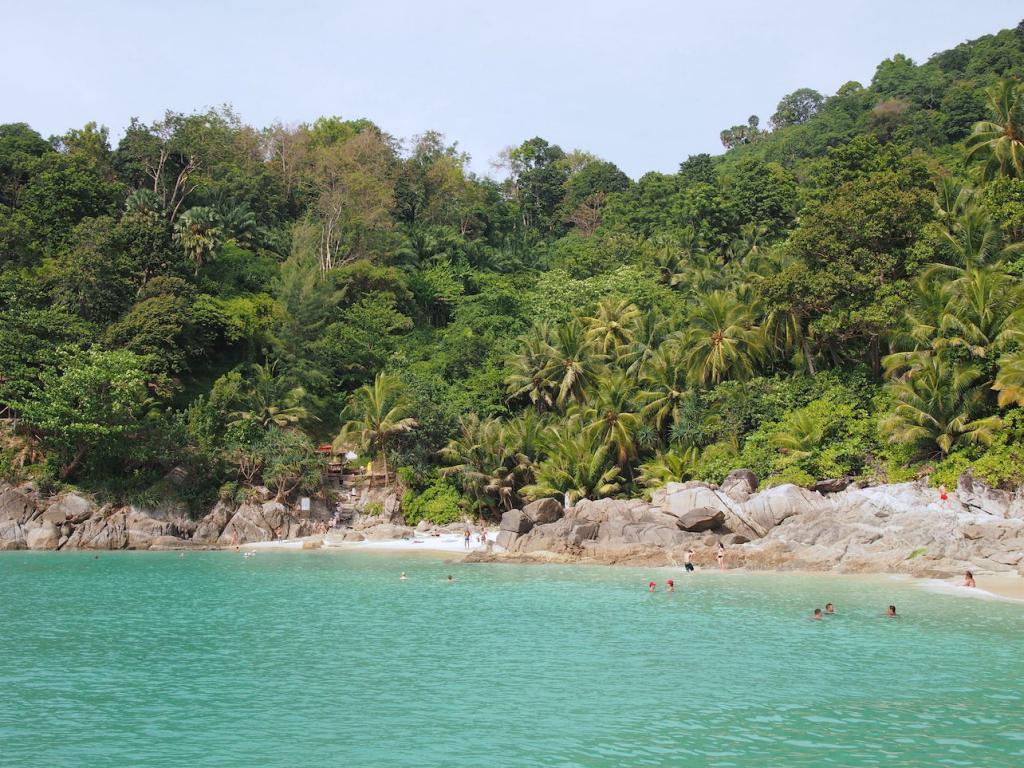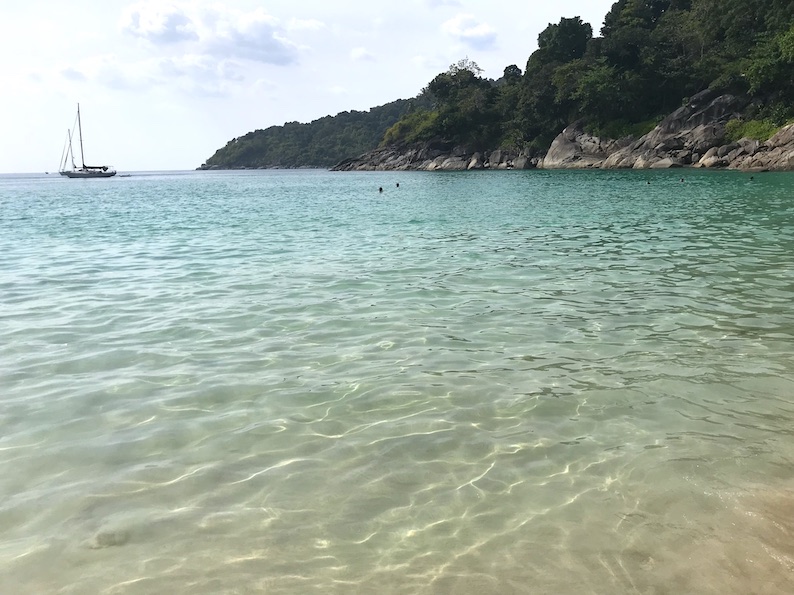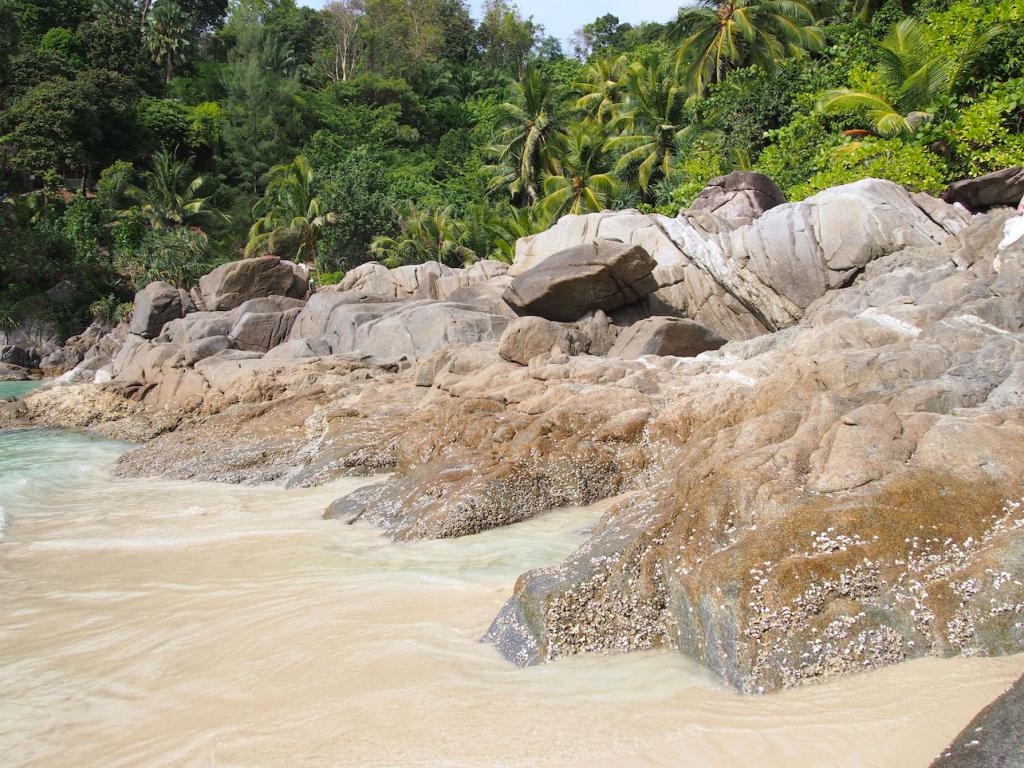 Banana Beach
Despite it name, there are no bananas or banana palm trees. It is the shape of the beach that has given it its name. With coconut palm trees encircling the beach, you can have your Robinson Crusoe moment. There is a small stand in one end of the beach providing you with freshly caught fish, cold drinks and fresh fruit. Arriving by boat is a treat, but driving to the beach and hiking down a hill is also a possibility.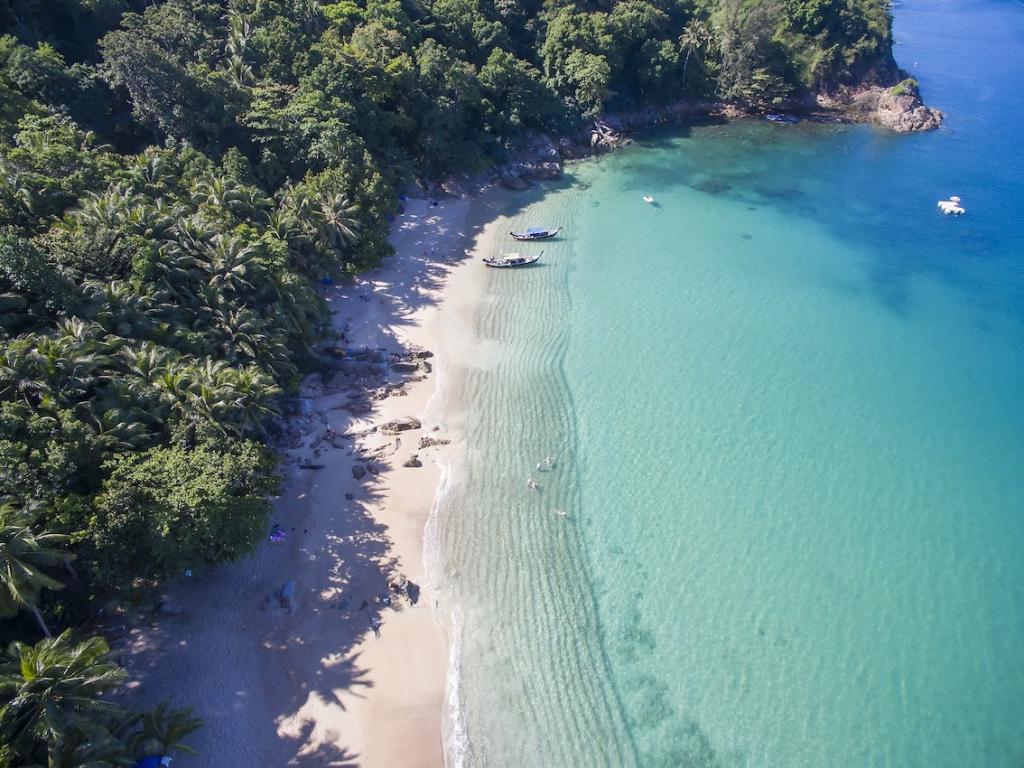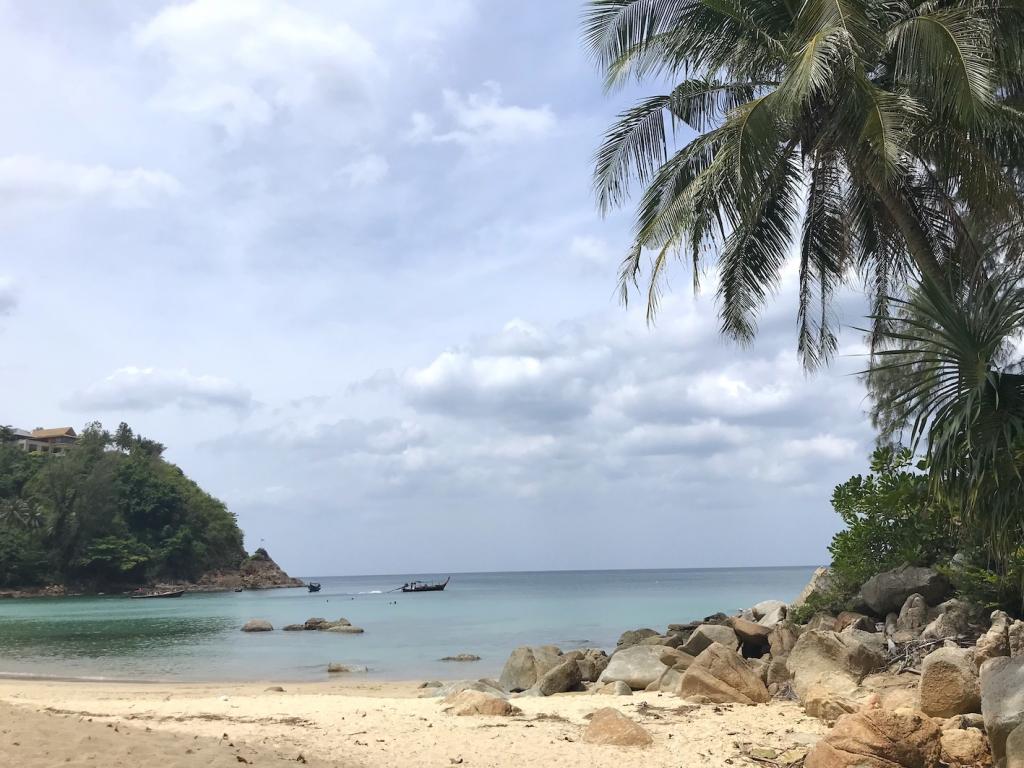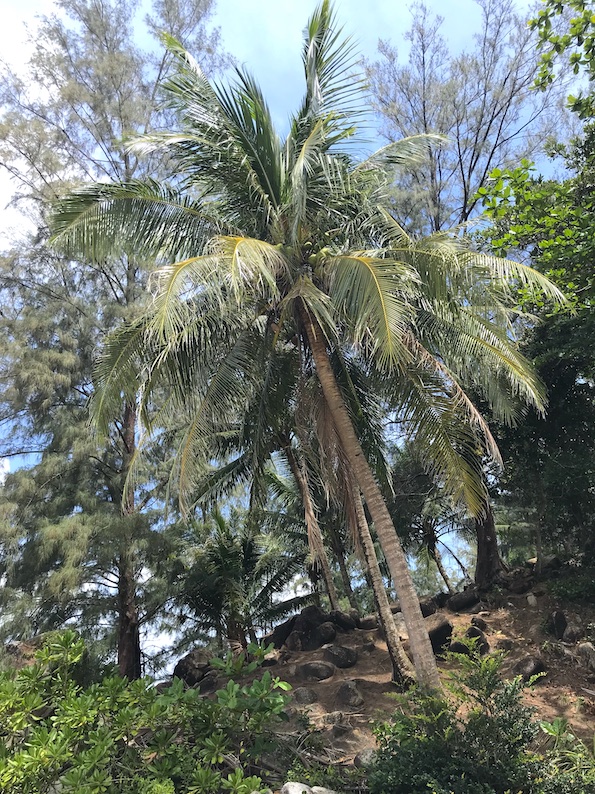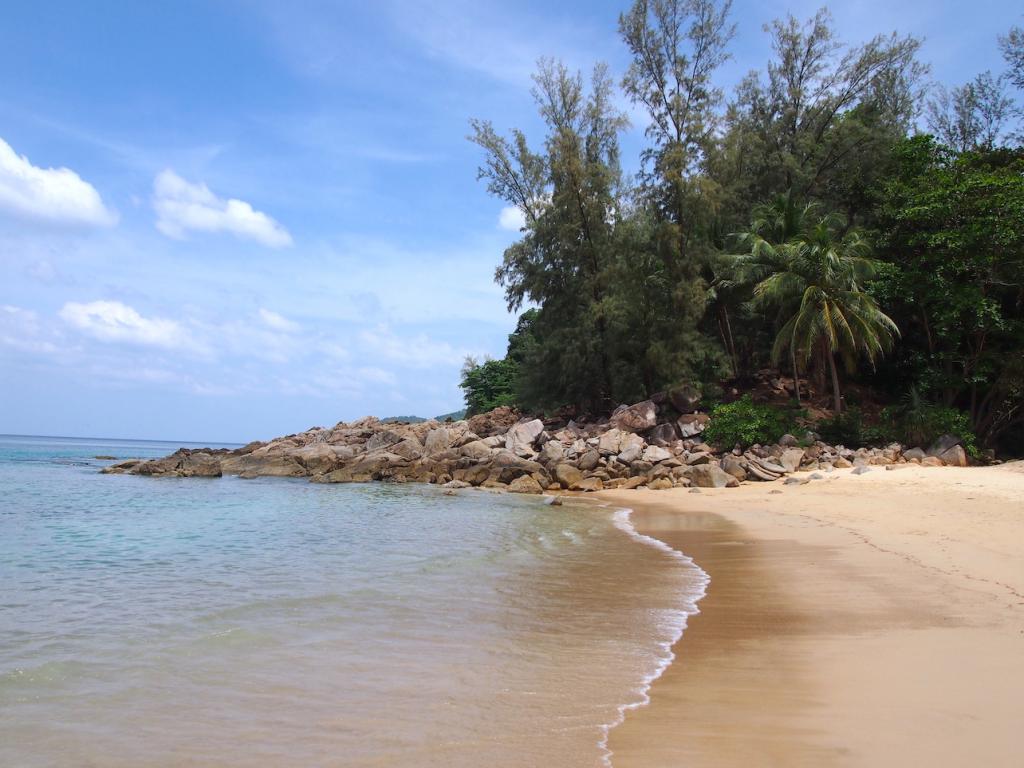 Weo Island
While not a beach, it is a a lovely stop on the way if you are sailing. Weo Island is close to Banana Beach and is an ideal place to go snorkeling. You can find large schools of fish with names such as batfish, clownfish and parrotfish around the island's coral reef. Remember to bring googles and snorkel. 

Mai Khao Beach
This might not be the most deserted or most beautiful beach. However, it has one interesting draw. The international airport of Phuket is located right by the beach. You are able to stand on the beach while a giant Airbus or Boeing is flying right over your head. Due to the changing winds of each season, you will from November to April see the planes land. While the rest of the year, they will be taking off from the airport. The beach is 11 km long making the other beaches definitely more interesting to visit. However, the experience with the planes does make it a different visit.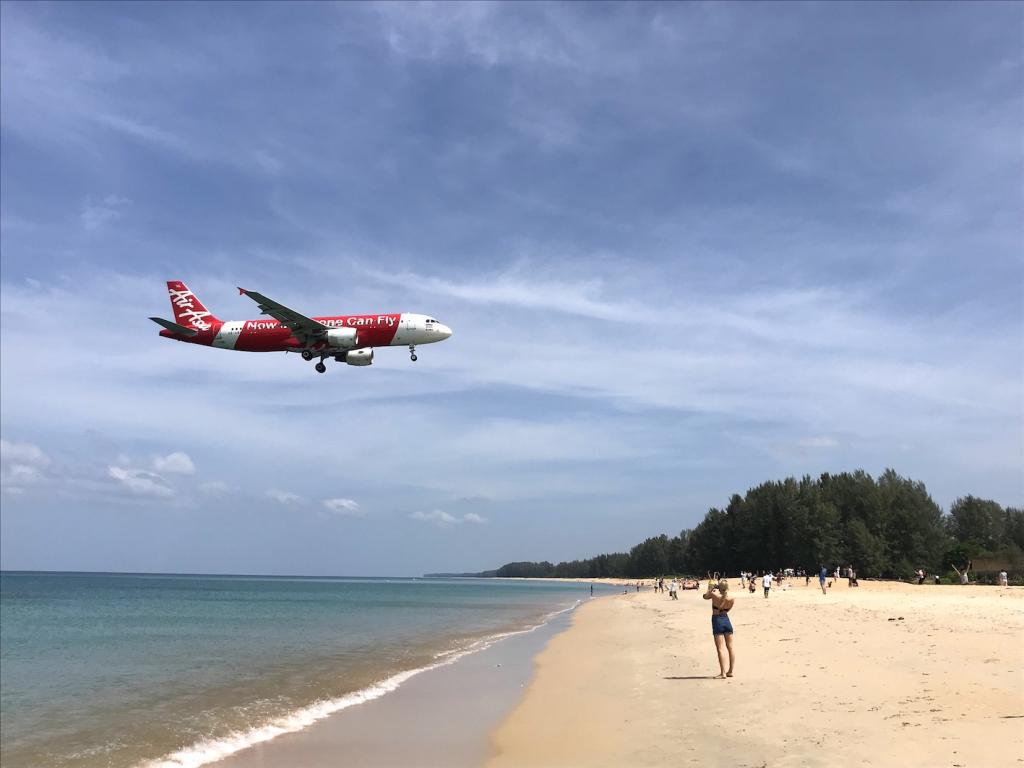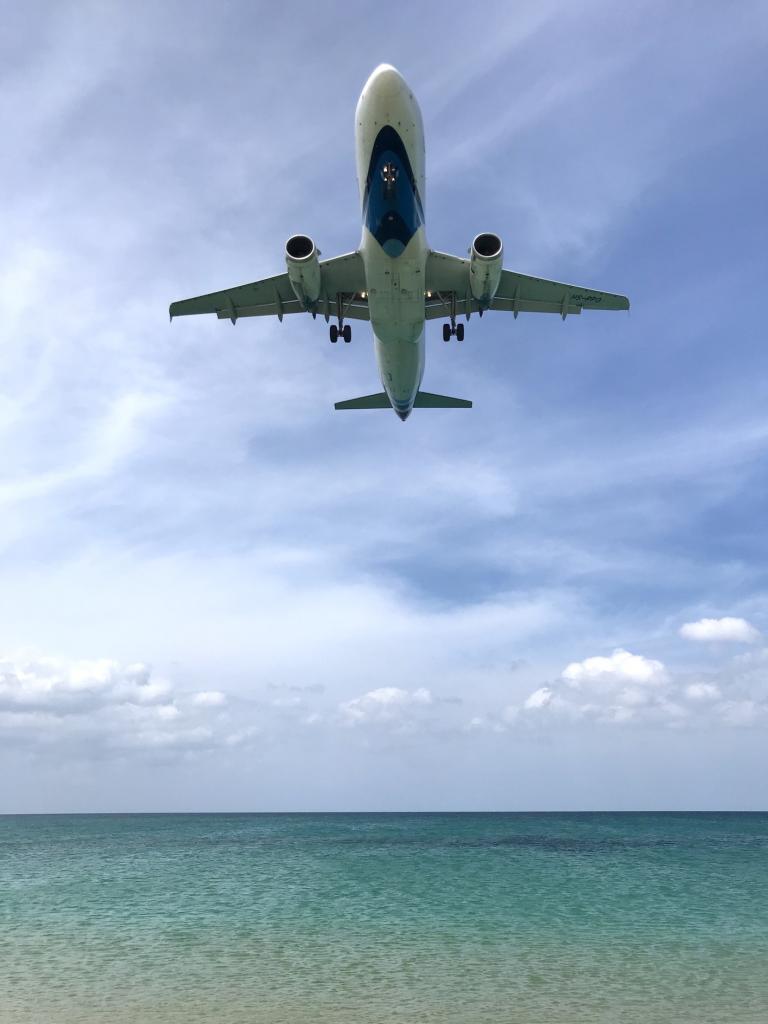 Isabellas Yachts arrange boating trips in either speed or sail boats along the coast of Phuket. You can book boats for half a day or whole days.