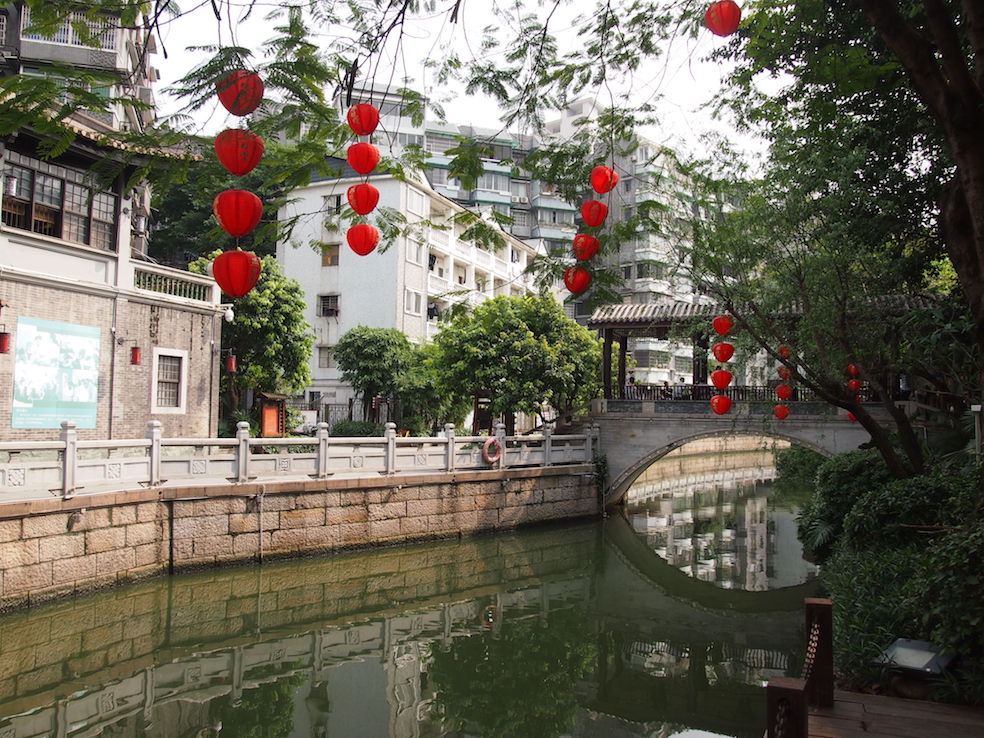 Guangzhou City Guide
Anne Christine Persson, Tuesday 2 January 2018
This Guangzhou City Guide will provide you with a good sense of what to see, eat and do. The majestic city on the shores of Pearl River has developed immensely over the last few years.
It might not be the most obvious choice going to Guangzhou, as Beijing, Shanghai and Hong Kong seem to be stealing a lot of attention. But it is a worthy contender. I have been to Shanghai and Beijing, and both attract a large number of tourists and I can imagine the same for Hong Kong. Guangzhou is different. Although it is China's third-largest city, it still remains a rather local tourist destination with the exception of international business travellers. It is a bit like having the city to yourself. And you are creating the footsteps and not stepping into others, which is an adventure in itself.
Earlier this year, I went to Guangzhou– or Canton as its western name used to be – and spent three days in the city, which is a perfect amount of time to get a sense of the best of Guangzhou. The Cantonese kitchen originates from here and trust me, it is a treat to experience it in its original location.
I was invited by Finnair, who has a direct route to Guangzhou. I was able to try their business class, which is lovely with Finnish culinary treats and magnificent Marimekko madness.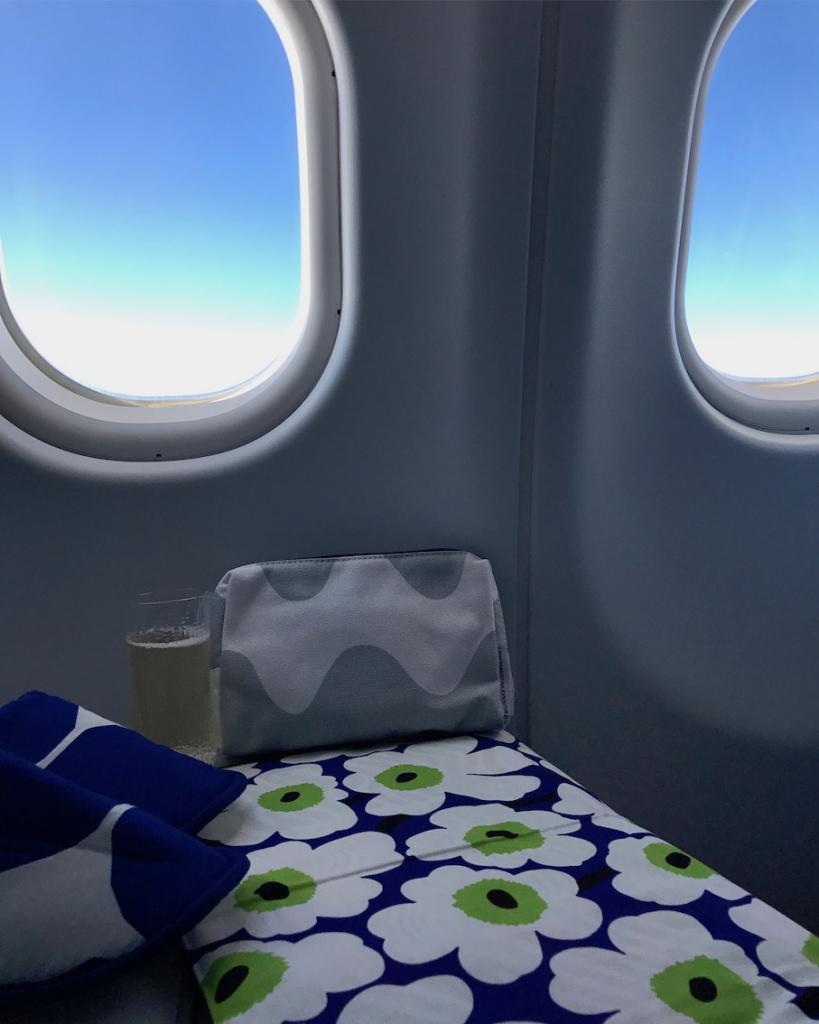 Where to stay
The Garden Hotel
Located centrally The Garden Hotel is a perfect spot for city exploration. It is a 5-star hotel and it is a big, international hotel with around 1000 rooms. However, the vibe and décor is Chinese, so you feel like you are in China. The rooms and bathrooms are big, the beds are comfy. I was fortunate enough to be upgraded to a 100 sq.m. suite. 368 Huanshi Dong Road, Yuexiu District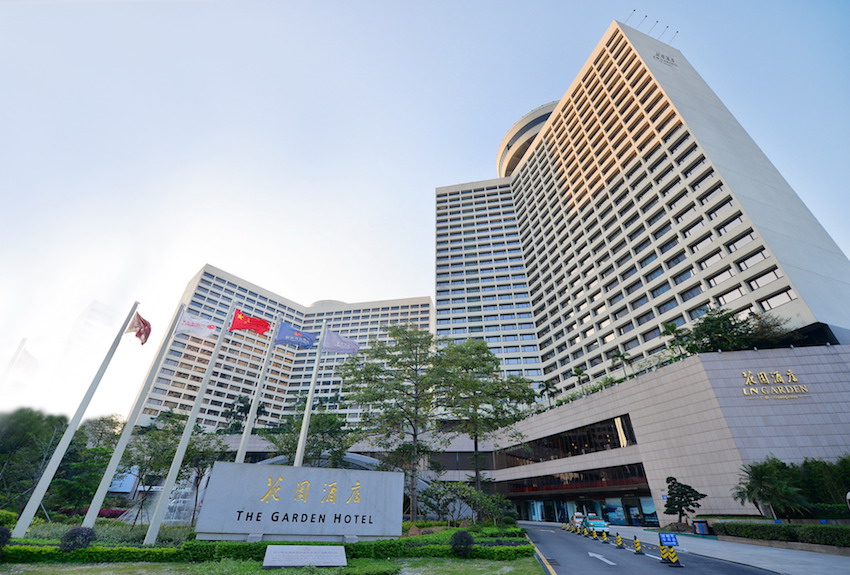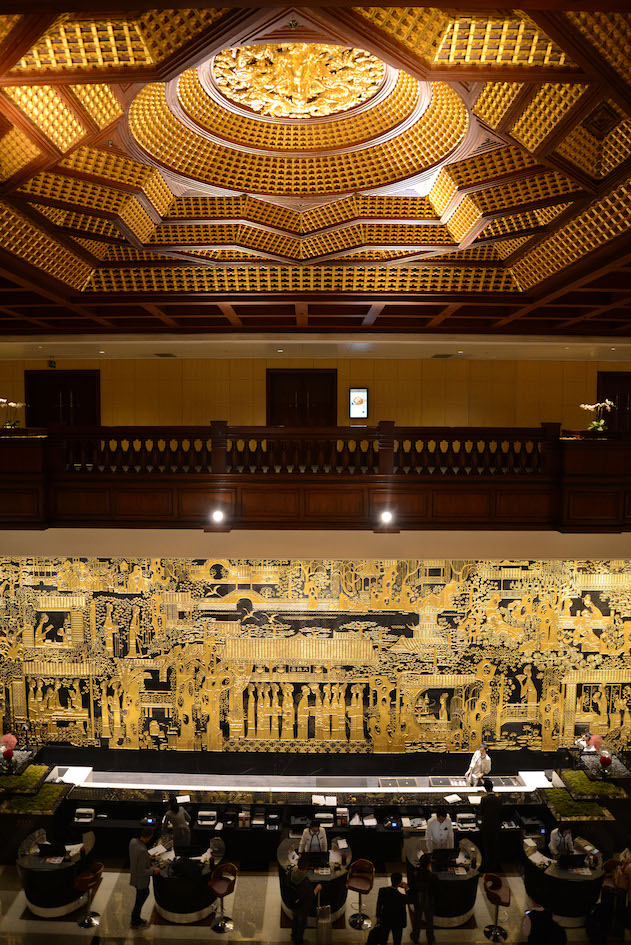 LN Hotel5
With only 32 rooms the hotel is somewhat smaller and more intimate with a boutique hotel vibe to it. The décor is modern minimalist Chinese and from the rooms you will have the view to Pearl River. The location is ideal, as you can walk to many sights in the Old City of Guangzhou. 277 Yanjiang Road, Yuexiu District,
http://lingnanhotelfive.com/home.php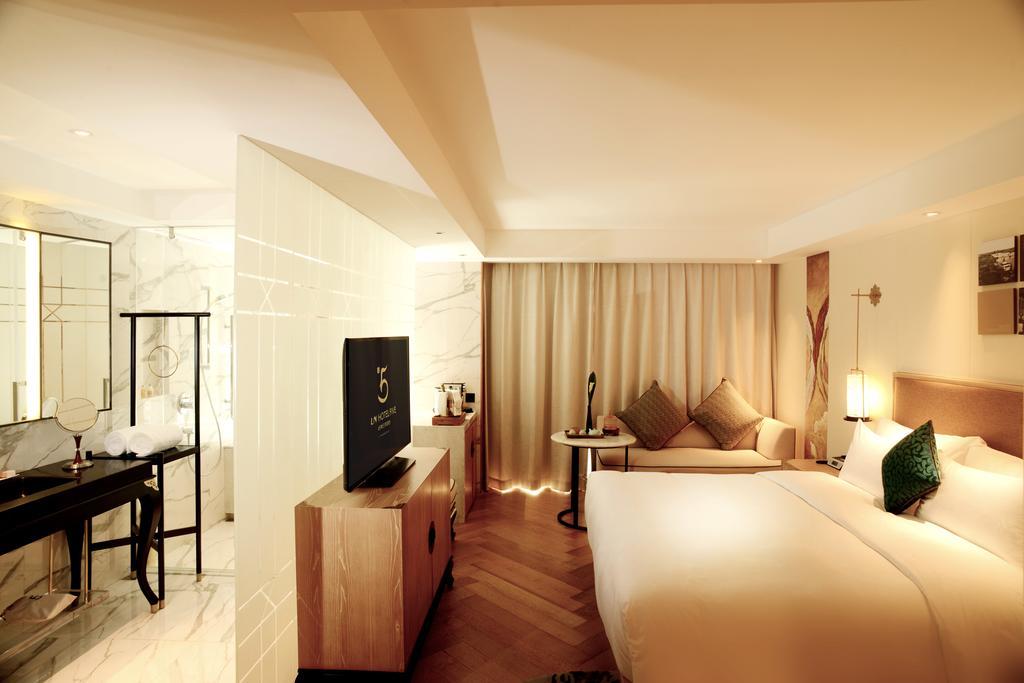 Where to eat/drink
Lai Wan Market
At The Garden Hotel there is a Cantonese restaurant on the second floor, where it is ideal to try the Cantonese brunch yum cha. Jasmine tea served with all kinds of dim sum and dumplings with different filling like shrimps and pork. You can even try a side dish of crispy chicken feet.
368 Huanshi Dong Road, Yuexiu District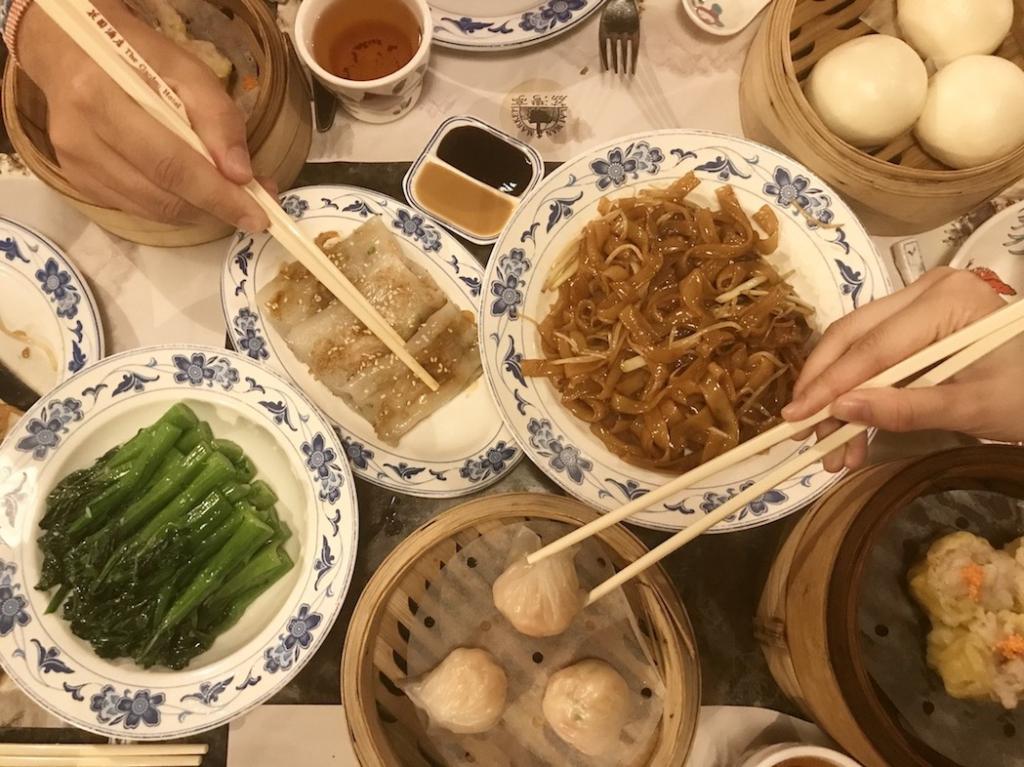 Guangzhou Restaurant
This is a local classic and the name might not be that original, but the food is delicious. This is where to go to will find locals enjoying for yum cha on weekend mornings. And for dim sum and yummy dishes in the night time. There are several branches of the restaurant around the city.
Where to shop
I did not do a lot of shopping, while I was in Guangzhou. I enjoyed strolling through food markets more than the more traditional shopping for eg. fashion. You can find cheap knock-offs at the Korean market, if that is your thing. And Beijing road for high street shopping.
Qing Ping Market
The Chinese kitchen can be very exotic and Qing Ping Market is a fun place to explore. You can shop all kinds of scorpions, snakes, dried seafood and mushrooms and much more. It is spread out over a large area of streets and is divided into sections. One section will have tea, another dried goods, while a third will feature Chinese herbal medicine. Buying tea at one of the shops can be a fun experience. Trying different pu erh or jasmine teas with the shop owner.
Qing Ping Street x Tiyun Street, Yuexiu District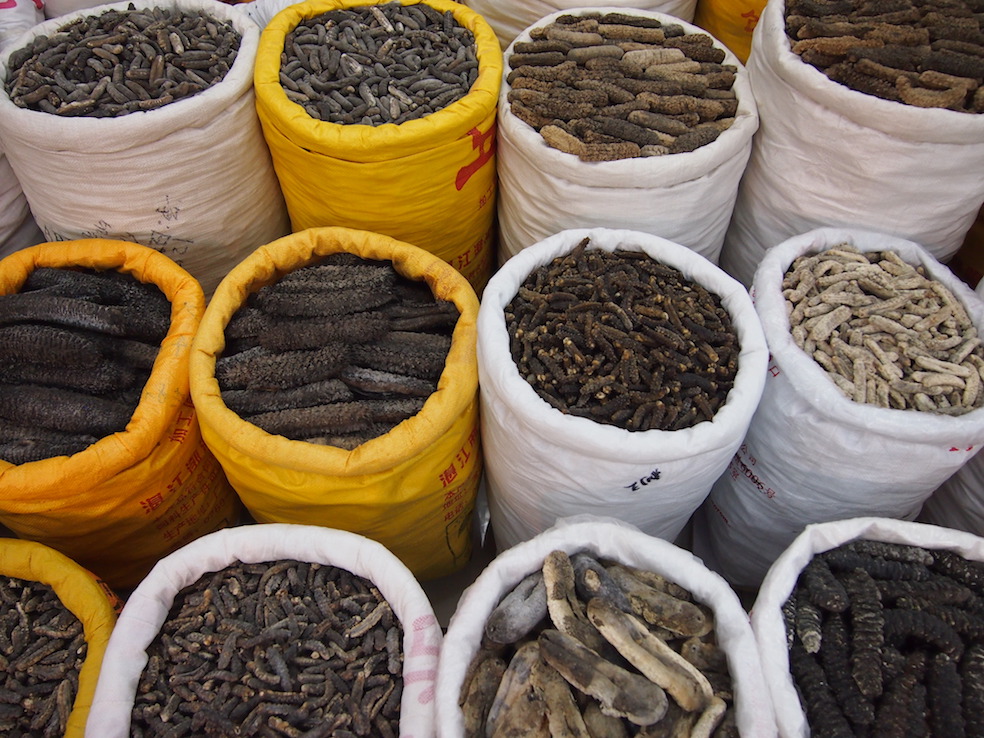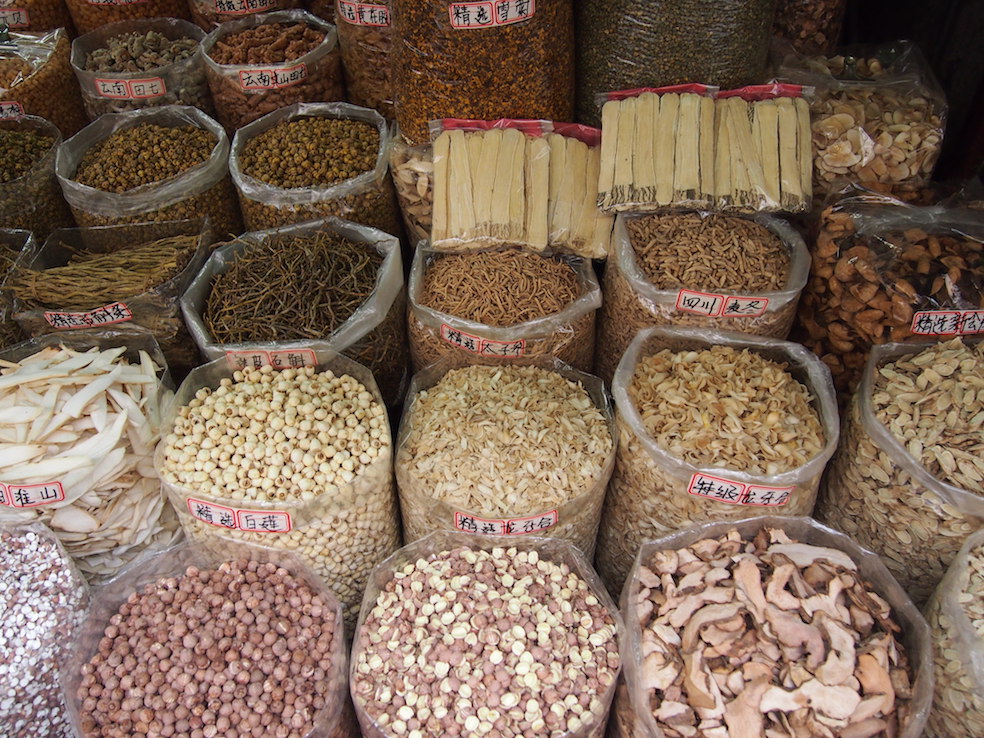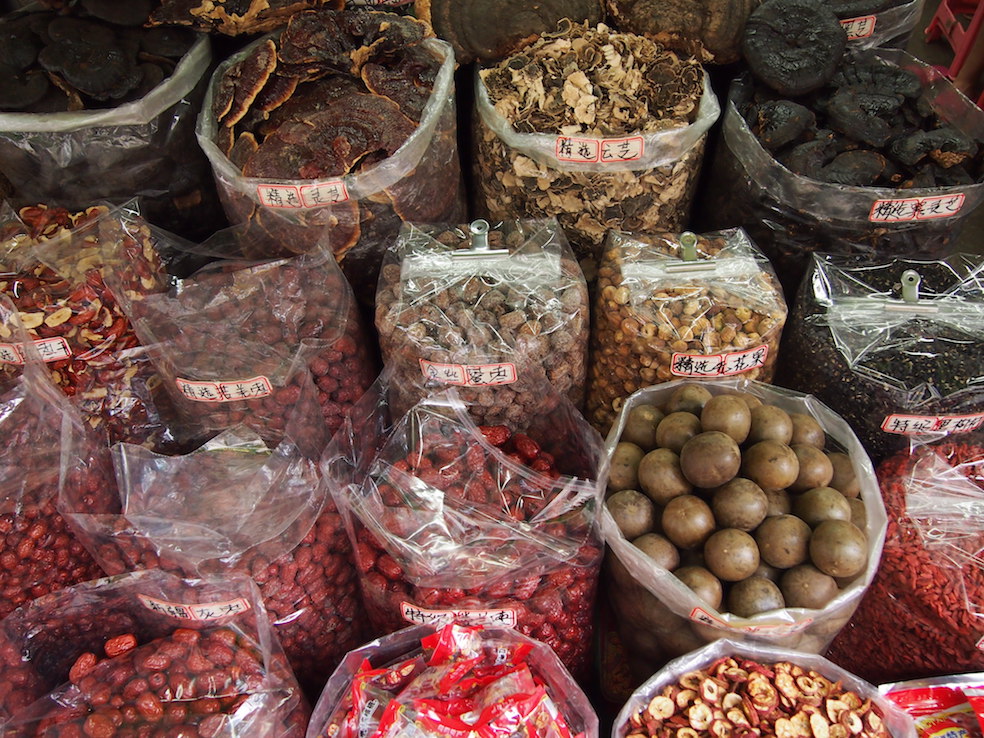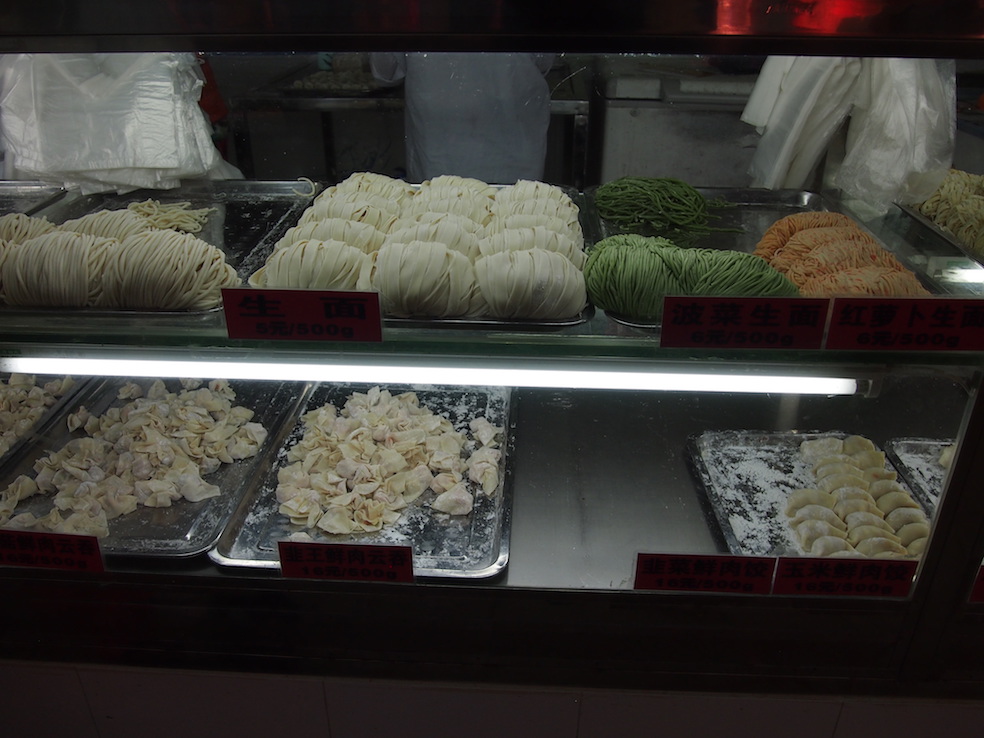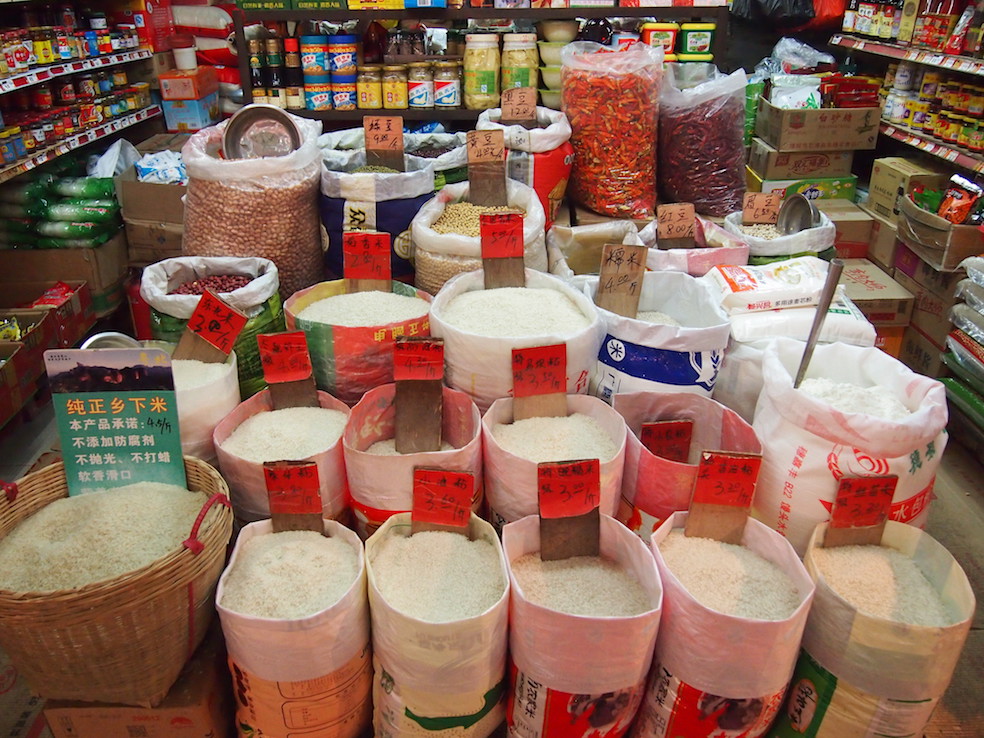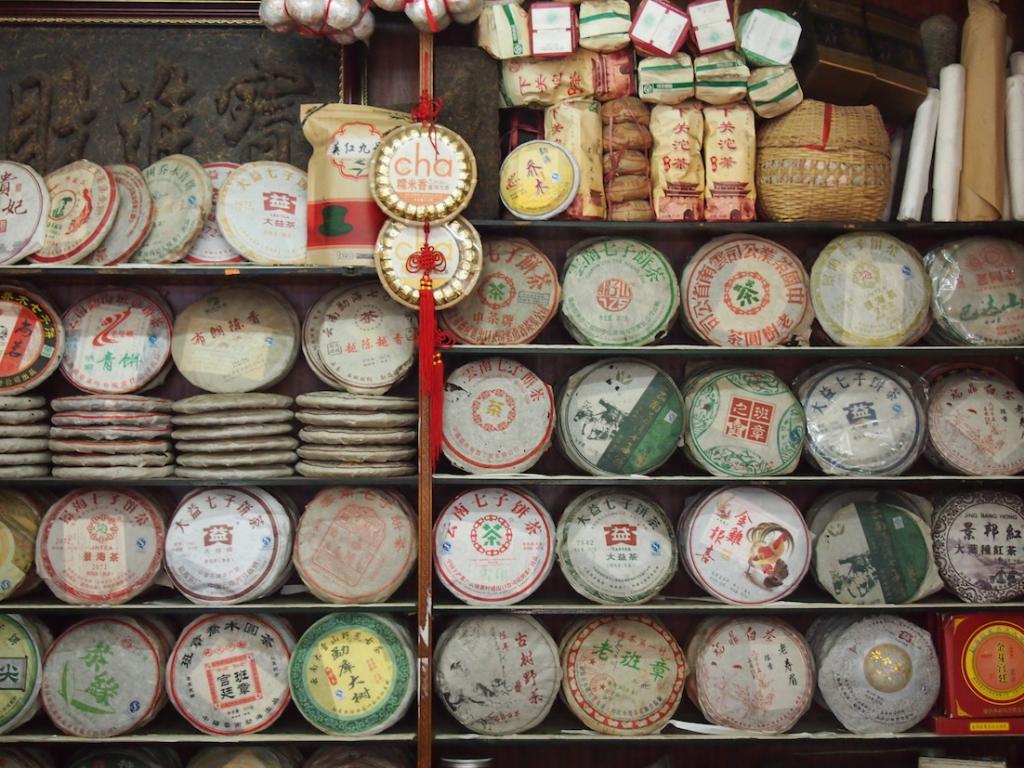 What to do
Guangzhou Opera House
Zaha Hadid was the architect behind the city's impressive opera house. She was known as 'queen of the curve', which is evident in this building as well. If you get the chance, book tickets for an opera or a concert. Otherwise take a walk around the opera house and the new area of the city, which has popped out within the last 10-15 years. It is rather impressive walking around the giant skyscrapers and the forest of modern architecture. 1 Zhujiang W Rd, Tianhe District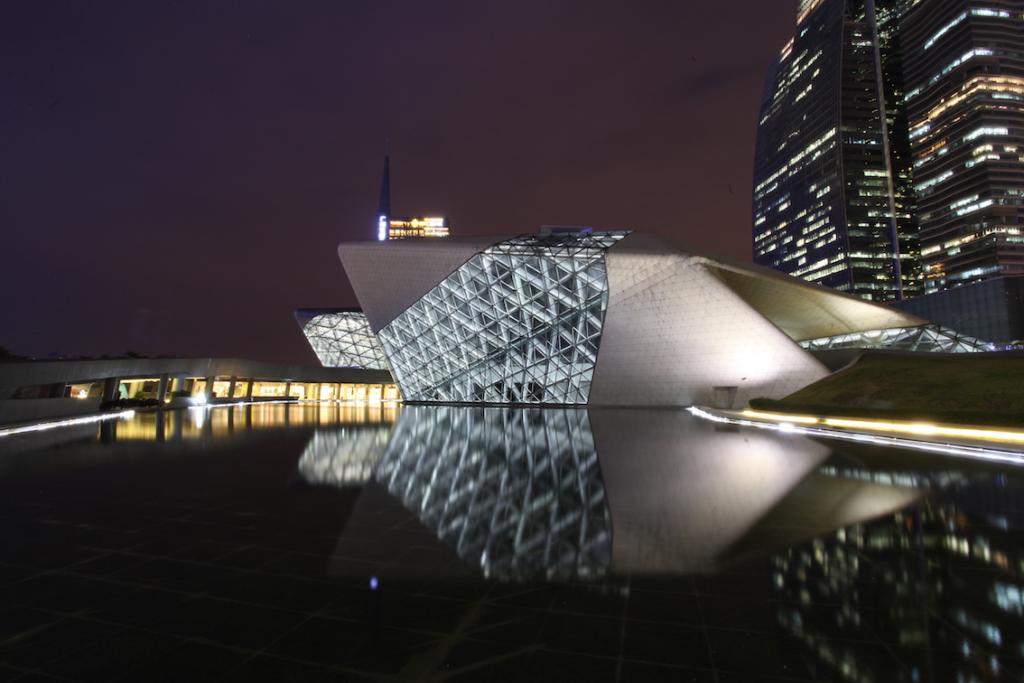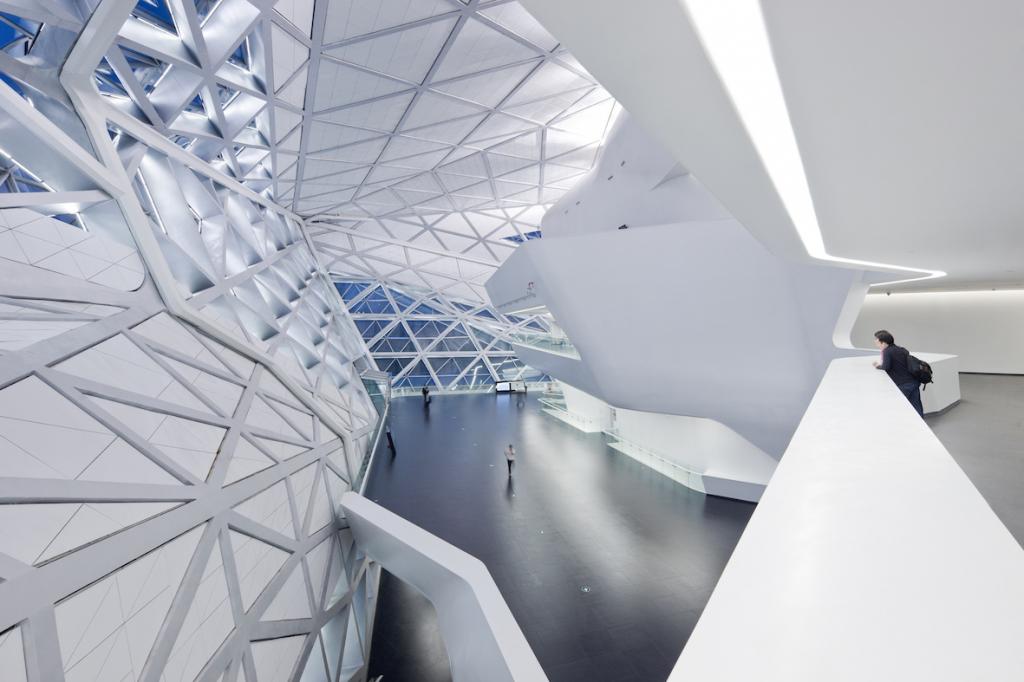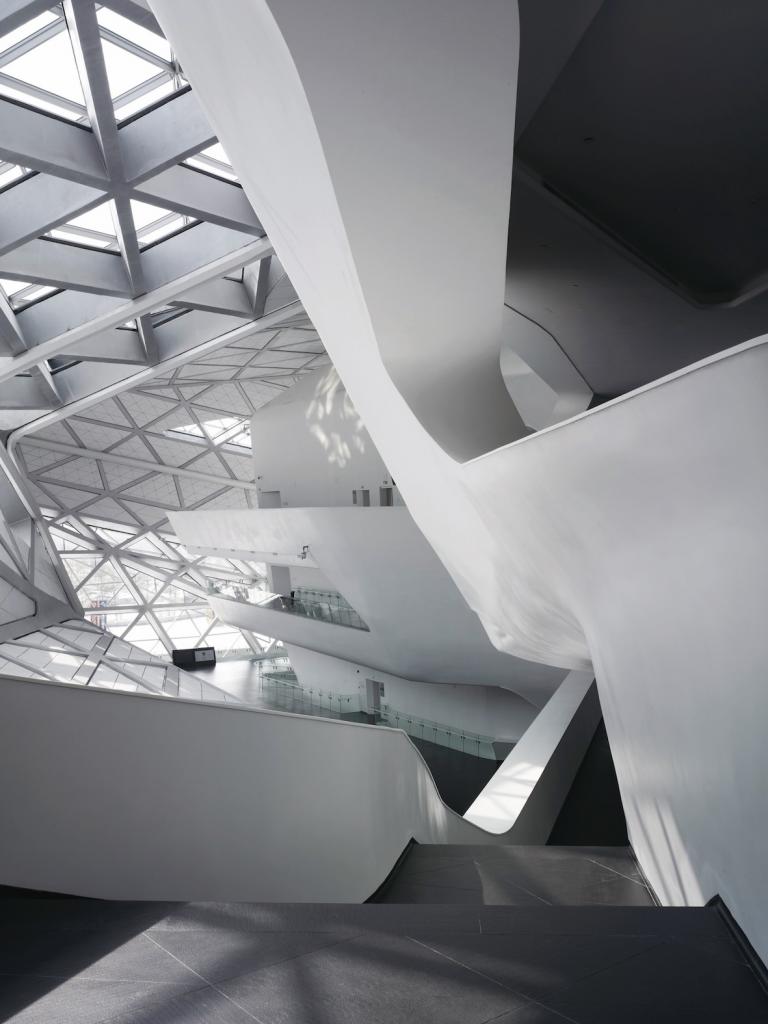 Lychee Bay
An old neighbourhood of Guangzhou featuring canals and a lake, where locals will rent boats on the weekends and come for picnics. There is an outdoor stage, where you can experience Chinese theatre and operas with young and old locals alike. Walking along the canal snacking roasted chestnuts while soaking up the atmosphere is a good way to spend a day. Lychee Bay, Liwan District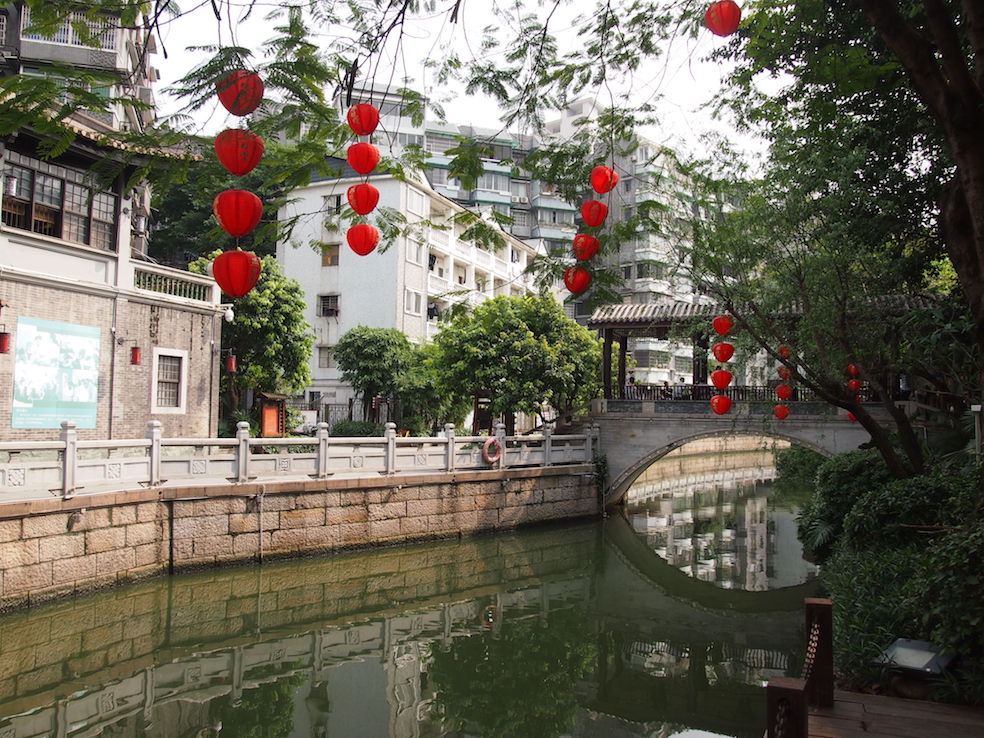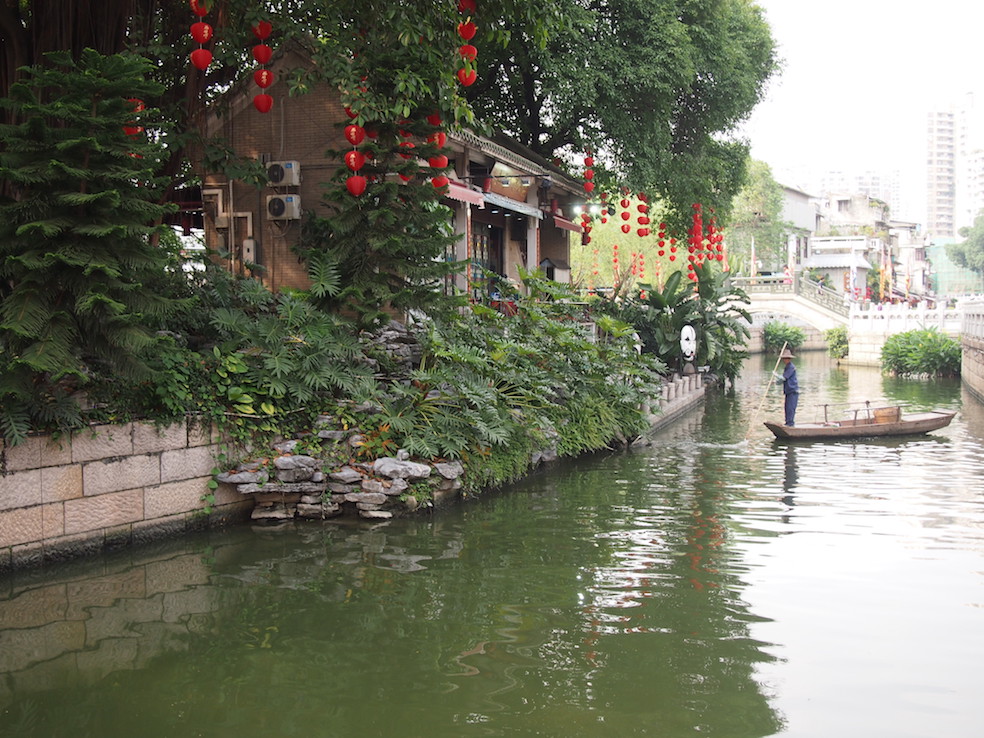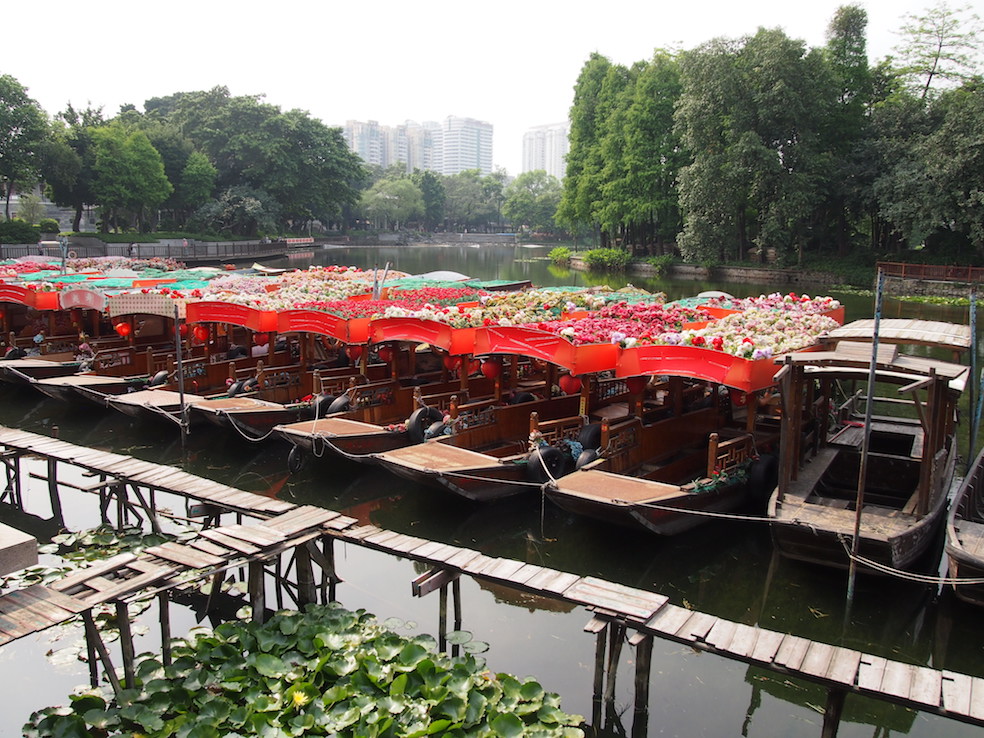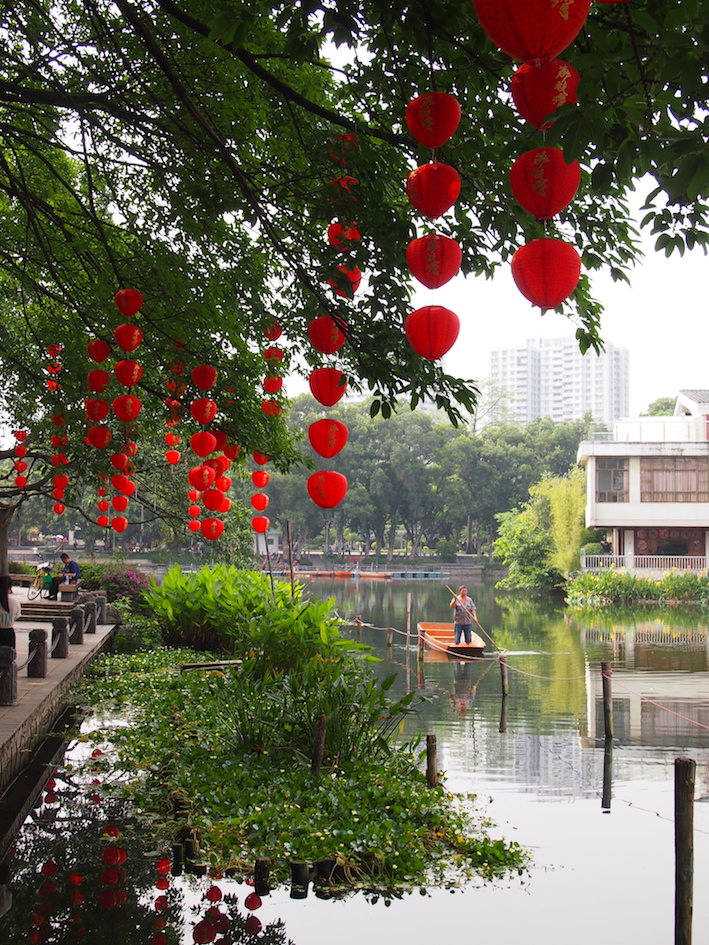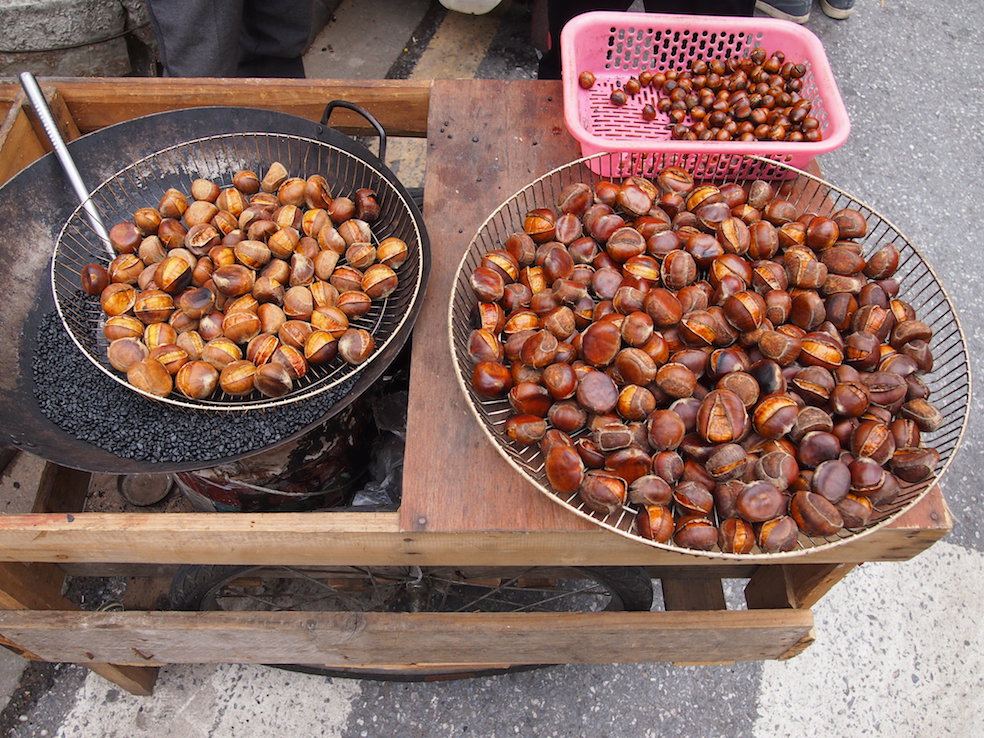 Yuexiu Park
It is the biggest park in the city and you can find the remaining Ming Dynasty City Wall with trees growing out of the old bricks. The Five-Ram sculpture is part of the tale of the start of Guangzhou and has become iconic for the city. Walk around the park and get a glimpse of everyday life: young people on their lunch break or older people practising tai chi. 988 Jiefang N Road, Yuexiu Road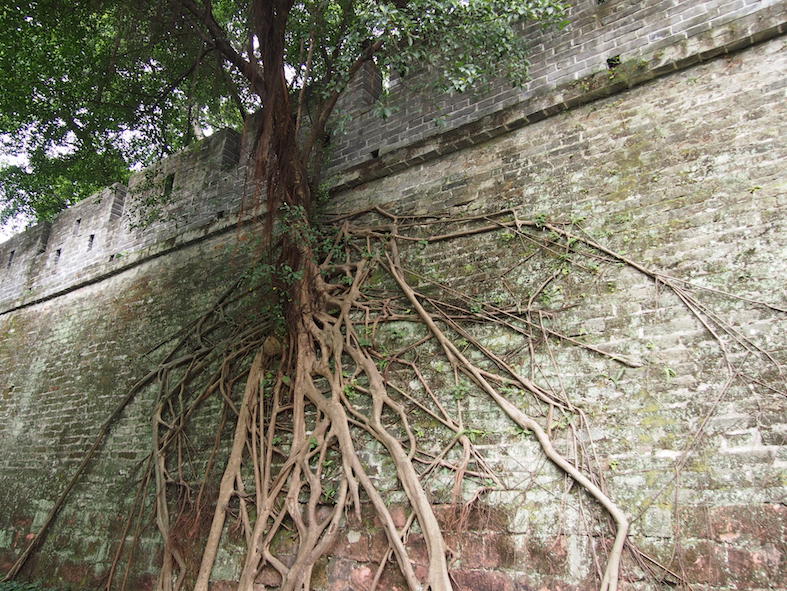 Guangxiao Temple
Coming to Guangzhou it is mandatory visiting a couple of their old and beautiful temples. Guangxiao Temple is the oldest of its kind in the city. The temple grounds are big and there are plenty of buildings to explore. The flowers and bonsai trees are exceptionally beautiful. Getting to see a Buddhist service with chanting people and monks is quite spectacular. 109 Guangxiao Road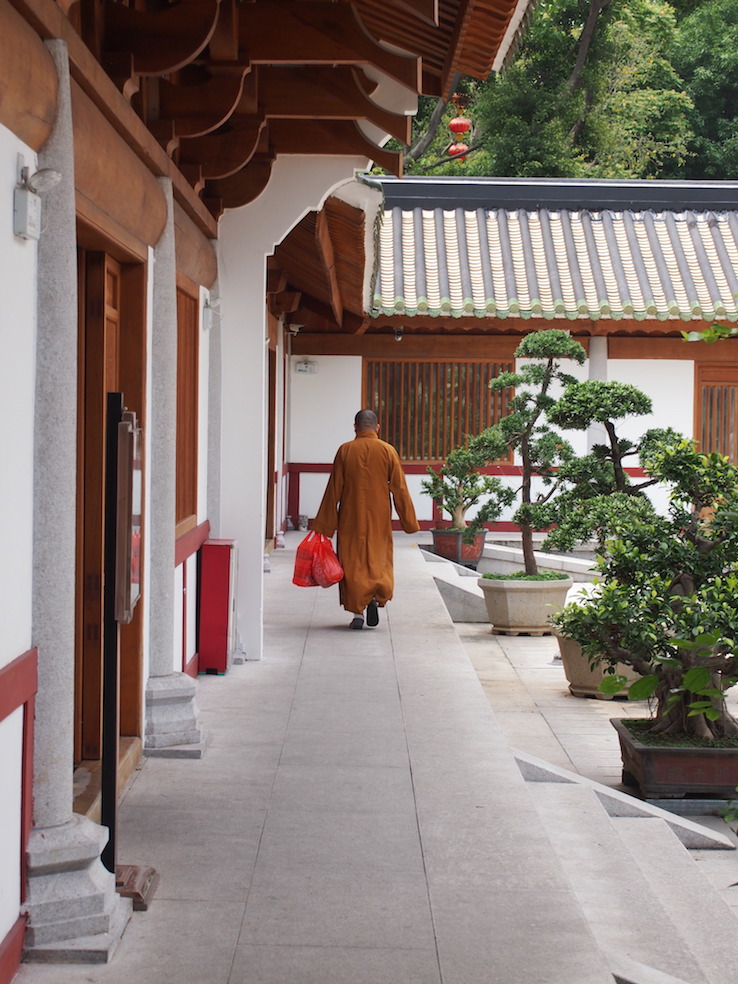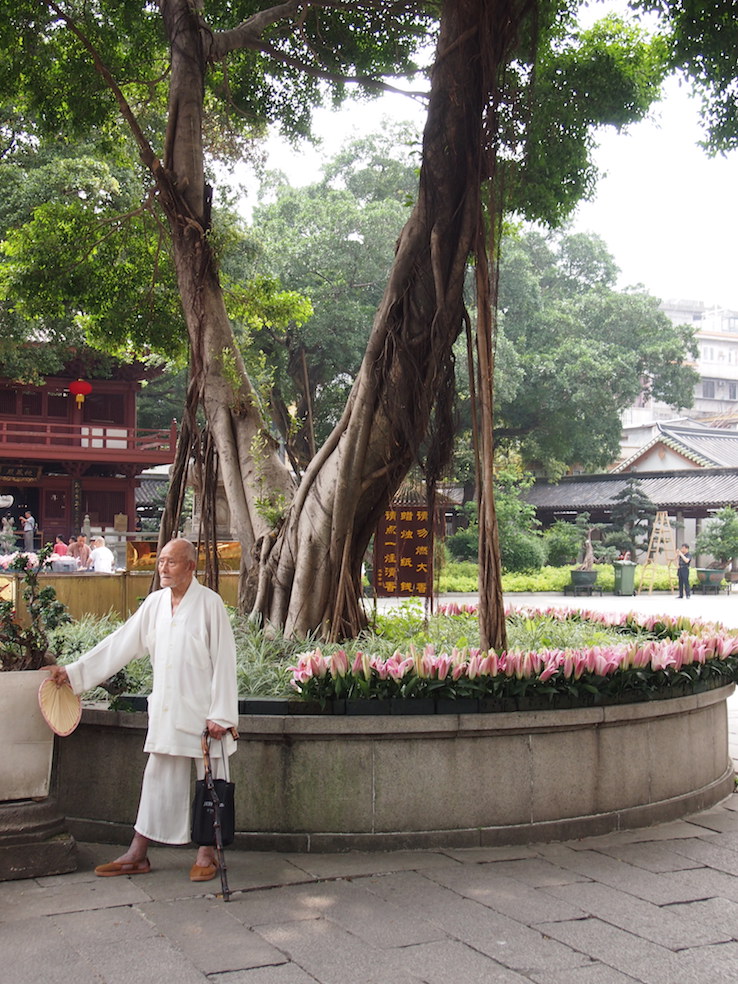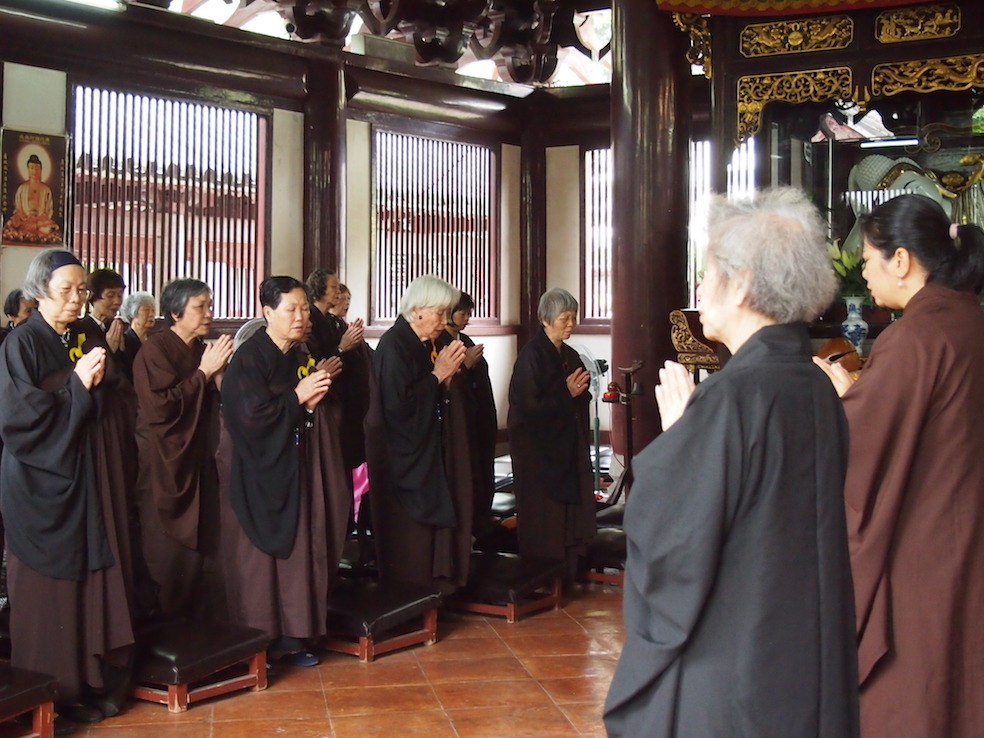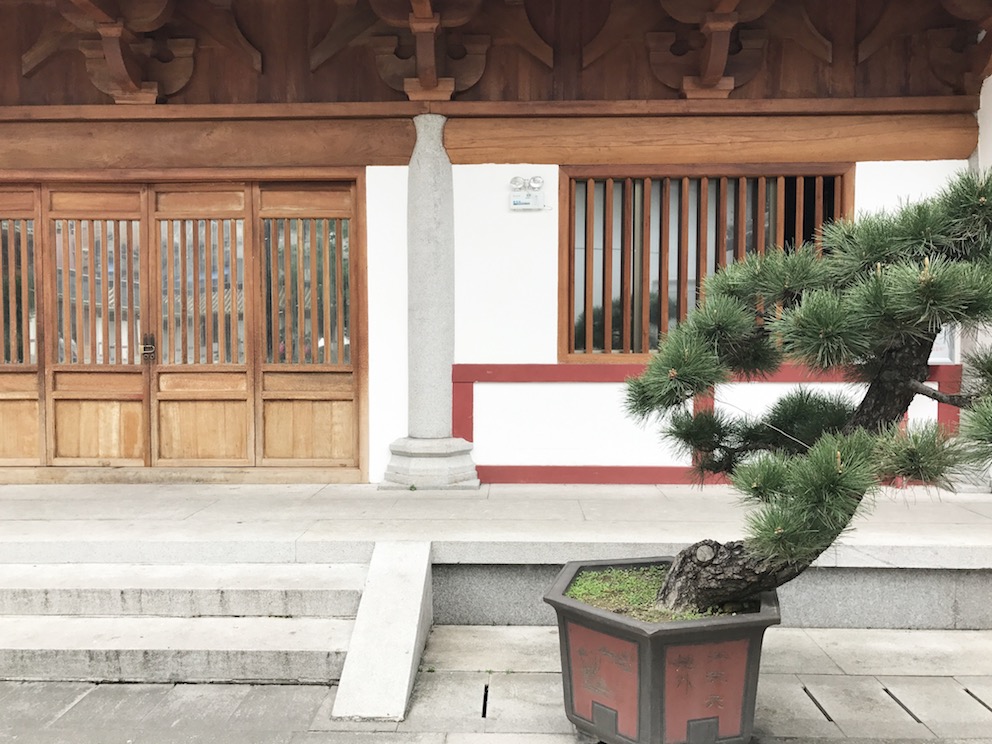 Shamian Island
It is a sandbank island in Pearl River and is one of the few remaining pieces from the colonial period. Shamian Island was divided and given to France and Britain. The island features tree lined avenues and mansions with both French and British influence. It used to host institutions such as banks, consulates and embassies, which it to a certain extent still does. It is a great place to get lost in a former colonial time period. North Bank on Baie Bond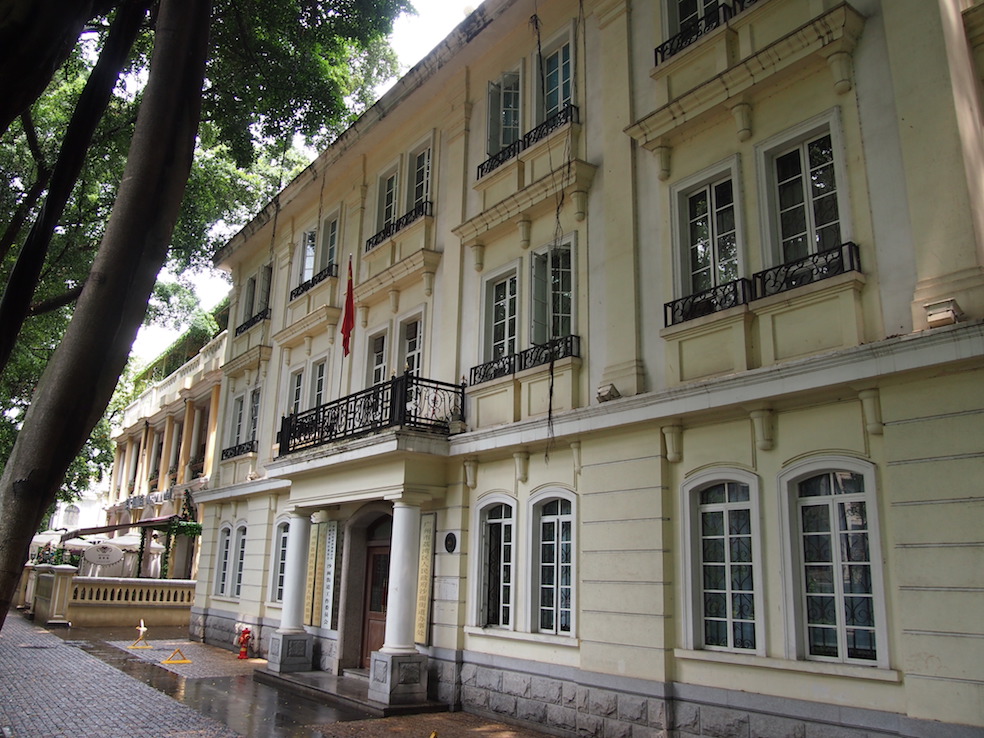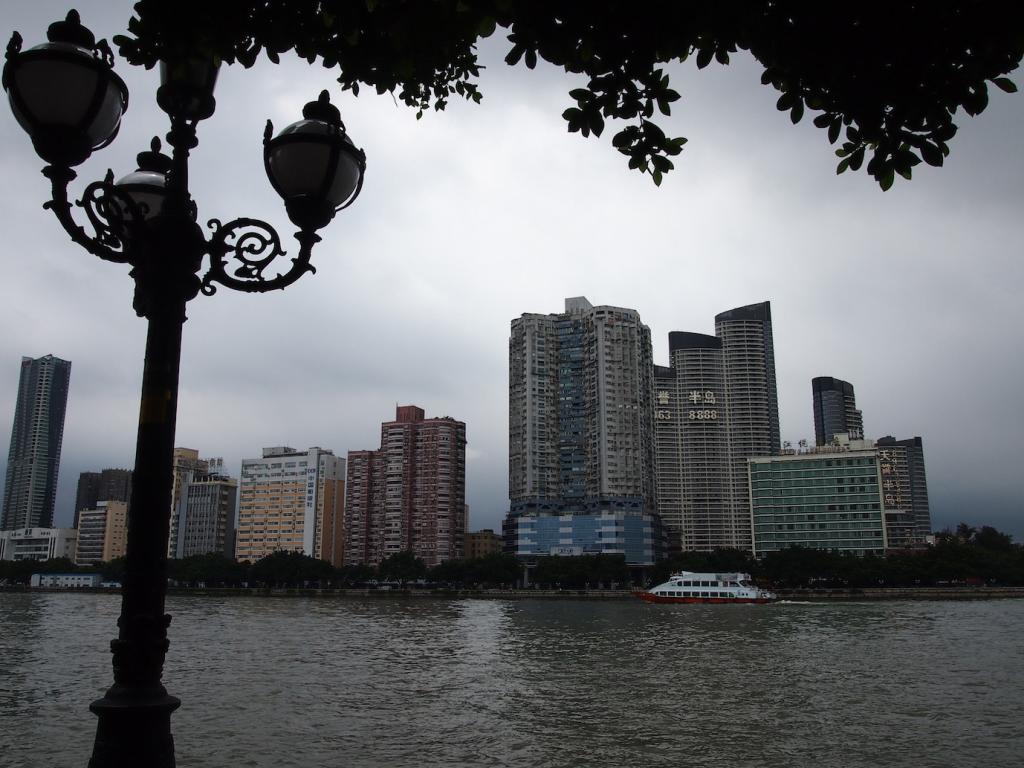 When to come:
The climate is subtropical. You can go at any time during the year, but spring or autumn are the best times of the year. The summer will get a bit humid.
How to get there:
Finnair has direct flights from Helsinki and their connecting flights usually correspond with their Asian connections.
Why:
The food, their exotic food markets, their tranquil temples and it is easy to combine a trip to the neighbouring cities of Hong Kong, Shenzhen or Macau